It's all happening in Soap Land! Get the lowdown on what your favourite characters are up to this week...
FAIR CITY
It's a week of high drama in Carrigstown!
There's murder between Carol and developer Rafferty over blocked drains as the two tough cookies pull no punches. Later in the week, things escalate. In more ways than one...
Dearbhla gives Cian a public dressing-down over what he's been saying about her and Alex. There's a shocking twist ahead.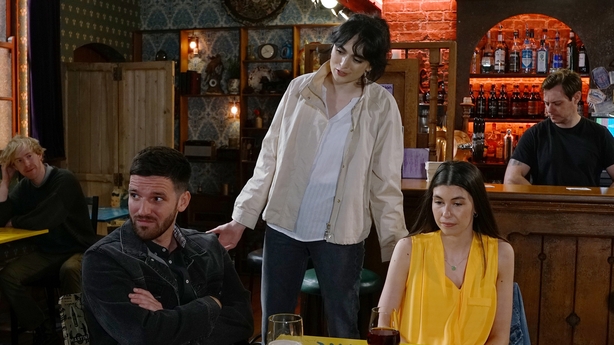 Over at the garage, the power plays continue as Ray exacts his revenge on Doug and Pete. Will it backfire in the long run?
CORONATION STREET
As Toyah heads to court, she's battling with her nerves. Leanne pleads with her not to mention something she'll later wish she didn't and advises her to listen to her legal team. As the prosecution barrister depicts Toyah as a murderer, Adam and Kelly are called as witnesses.
Saira explains to the court how she saw Toyah snogging Spider and has a hunch she was having an affair behind Imran's back and killed him intentionally.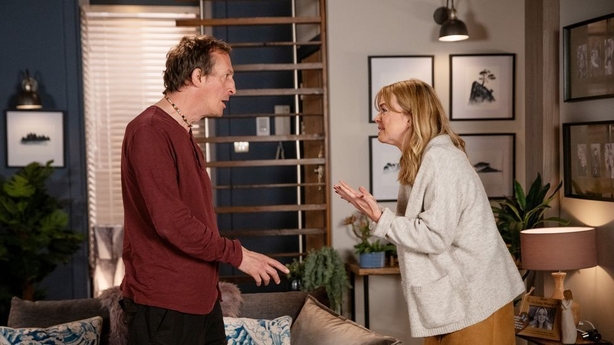 Elsewhere, with Alya out on a lunch date, Zeedan and Stu get ready for Sean's birthday party. Sean's overwhelmed when Laurence showers him with gifts but is devastated when he indicates that he may not make the lunch.
Later in the week, Stephen tricks Glenda, making out she gave him the wrong change. Will it play in Daisy's favour?
EASTENDERS
Mo returns on Kat and Phil's big day. Kat attempts to forget about her worries, but she's oblivious to the fact that Sharon is now determined to win Phil back. Sharon gives Phil an old photo of them and tries to charm him about how good they were together. He dismisses this and vows to marry Kat as planned.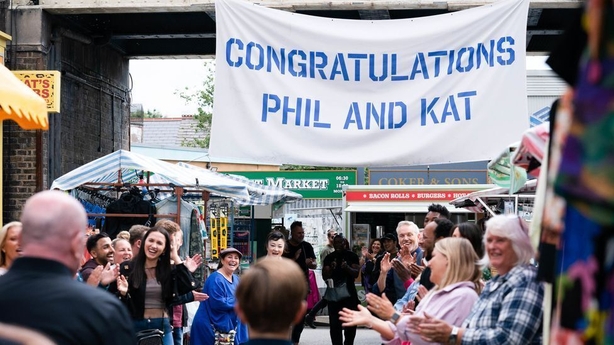 Alfie asks Kat to reconsider walking down the aisle with Phil, but she doesn't take it well. A frustrated Phil confronts Alfie, but Kat asks Phil to leave and says she'll meet him at the altar. Alfie again tries to prevent Kat from tying the knot but to no avail.
Later in the week, Vinny swings at Finlay out of jealousy over his friendship with Dotty. Vinny calls Dotty after some reassuring words from Ash, but he's unaware that Dotty and Finlay are hooking up.
EMMERDALE
Kim is stunned when Hazel tells her that she was shoved down the stairs by Jamie, who Kim thinks is dead. Hazel is petrified when Kim says she will disclose to her everything that Jamie has been up to.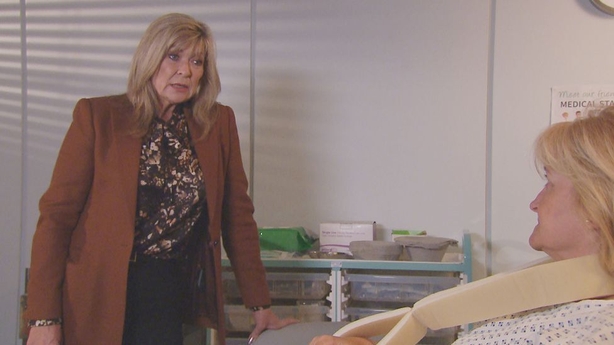 Feeling awful, Mackenzie is hard on himself over his one-night stand. He plans on telling Charity the truth, but he suddenly changes his mind.
Later in the week, after overhearing Kim talk about her dad, a confused and upset Millie doesn't react well. Kim is a bag of nerves when she discovers that Millie has run away.
ROS NA RÚN
There's tension galore this week as Andy gets his hands on Briain. Soon, David is drawn into the chaos.
O'Shea's ex Eric is back in the village. Why has he returned?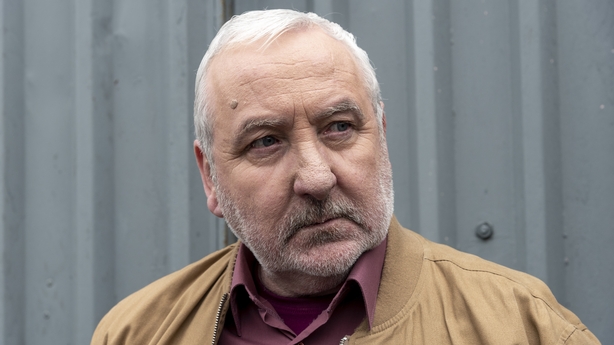 Maeve discovers that Vince and Vanessa are in a relationship. How will she react?
Meanwhile, Tadhg comes up with a plan to deal with Crystal and Sonny.