Irish Chaser Darragh Ennis has said he'd love to see an Irish version of the hit quiz show and would jump at the chance to take part.
The 41-year-old Dubliner, who is known as "Ennis the Menace" on the ITV show and who works as an entomologist and neuroscientist at Oxford University, became a Chaser in 2020 after first appearing as a contestant in 2017.
We need your consent to load this YouTube contentWe use YouTube to manage extra content that can set cookies on your device and collect data about your activity. Please review their details and accept them to load the content.Manage Preferences
He now appears alongside Mark Labbett, Shaun Wallace, Anne Hegerty, Paul Sinha and Jenny Ryan as contestants try to build up big cash prizes with the Chasers hot on their heels.
Speaking to RTÉ Entertainment ahead of the return of The Chase to Virgin Media One and ITV, he said, "I would love an Irish version of the show. Maybe the guys in Virgin Media can commission it and I would definitely put myself forward as a Chaser. Jenny is on the Irish quiz team for the World Cup so she would quick to jump at it as well.
"It would be hard to find another Bradley because whoever it was would be directly competing with him but I'm sure there's tons of talent out there who could do it so if you know anybody, we can start. It would be brilliant."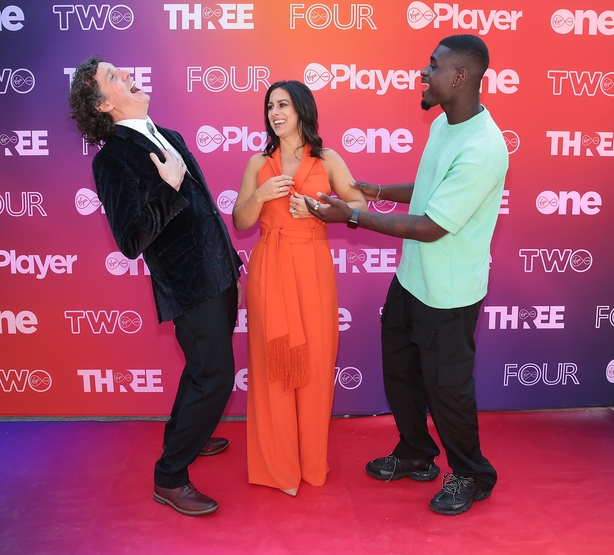 As someone who has seen both sides of the show as a contestant and a Chaser, Darragh knows exactly how it feels for hopefuls as they build up big cash money only to have it taken away at the last minute in nail-biting general knowledge shoot-outs with the Chaser.
"As the only person who's been on both sides, I strongly empathise with the contestants," he says. "I'm a terrible loser, I always want to win. Although I must say that on the regular show it's bad enough but on the celebrity version of The Chase, I feel terrible because they're playing for charity. I'm like `oh yay, I won!' and then I feel terrible, but it would be fraud if I didn't try. I don't revel in it."
Darragh, who appears on the show in his trademark velvet suit and flowery shirts, has been living in the UK for the past 14 years and spends most of his time in the lab conducting experiments. "The Chase is my side gig. My main job is as a scientist, and it has been 15 years." he says.
He attended Maynooth University for ten years and hosted quiz nights along with his wife but he wasn't a hardcore quizzer until he went on The Chase five years ago.
Speaking about the huge differences between watching at home and actually standing at the bottom of that giant scoreboard on the show, he says, "The pressure is a lot more than people realise. I don't get stage fright at all. Millions of people around the world are watching when the contestants are answering these questions and it's hard. It's a lot easier when you're sitting at home on your couch.
"When I was on as a contestant, my three teammates took the lower offer, and I didn't judge them in the slightest. It's a lot more intimidating when you're there and often, often taking the lower offer is the right decision.
"The money isn't real until you win. It's Monopoly money. It's fictional. It doesn't exist until you win. I don't think anyone has hasn't actually been on the show should judge. Try it first, it's a lot harder than it looks."
Actor and comedian Bradley Walsh has presented the show since it was first aired in 2009 and he's clocked up 2200 episodes in that time.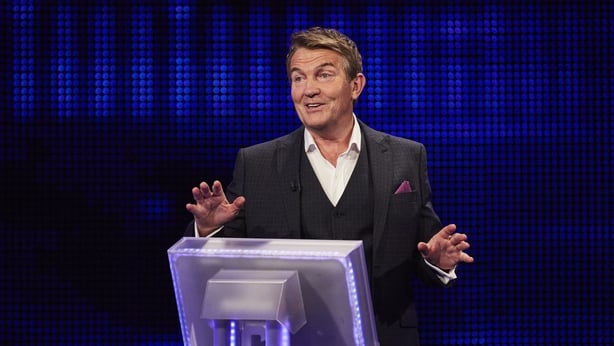 Darragh is full of praise for the twinkle-eyed host with a talent for one-liners. "Brad is great. He's hilarious and he's like that in real life. He's one of the few people you meet from TV who doesn't change at all. He's a giant child. He's great," he says.
"I would love Brad's job, but I would be terrible at it. That man is unbelievably good. He barely ever misreads a question and under pressure he rarely gets it wrong and that really helps the contestants. I'd be the worst at Brad's job. Also, I'm not funny. He's really funny."
Darragh adds, "The whole place lights up when he comes on set. The Chasers have to hide from him so he doesn't know who's on, so we have this big elaborate thing when we come on and off but when he comes on the floor, everyone relaxes and gets excited at the same time."
The Chase returns to Virgin Media in the next few weeks