It's a race against time for Phil as he tries to save Billy in Wednesday's EastEnders on RTÉ One and BBC One.
Monday's flashback episode revealed that DCI Keeble wrongly blames Billy for her father's killing in 1979.
Releasing photos from Wednesday's episode, the BBC says: "In a desperate attempt to shield Billy from Keeble, Phil tries to persuade Billy to miss the wedding and claims he needs him to sort a property deal in Portugal.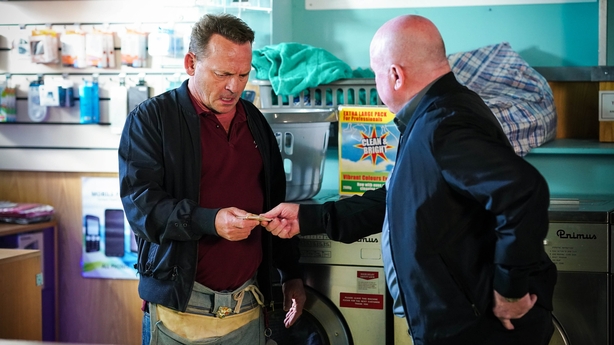 "Will Phil tell Billy the truth about Keeble's vendetta against the family, and will Billy go through with Phil's plan?"
Fans can watch what happens next on Wednesday on RTÉ One and BBC One at 7:30pm.
EastEnders airs on RTÉ One and BBC One Monday to Thursday.
For more on the soaps, click here.