Tonight sees the return of First Dates Hotel and Ros na Rún, Celtic host Real Madrid in the Champions League, Celebrity MasterChef enters the semi-final stage, and Patrick Kielty talks Tractor Wars . . .
Pick of the Day
First Dates Hotel, 9.00pm, Channel 4
Maitre-d Fred Sirieix returns for a seventh season to take over a luxury hotel, where his team of matchmakers welcome more singletons.
The first edition features former military paramedic Gareth from south Wales, who feels as though everybody already knows each other, and has found dating very tricky.
Into the restaurant walks Carys, whom he was previously matched with on a dating app.
As the evening progresses, it looks possible that fate has brought together two lonely hearts who would otherwise never have got past the swiping stage.
Don't Miss
Celebrity MasterChef, 9.00pm, BBC One
With the heats done, the competition enters into the squeaky bum stage as the successful cooks from the heats take part in the semi-final.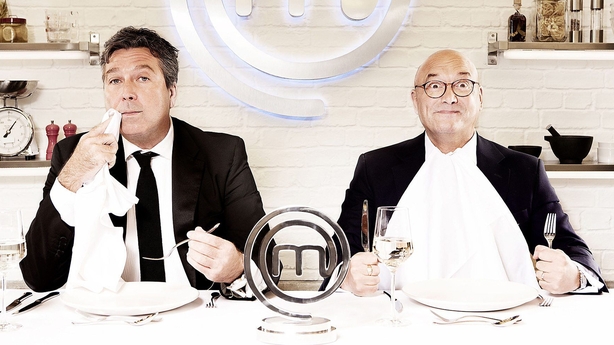 They head to North Weald Airfield, home of the Essex and Herts Air Ambulance, to face their toughest challenge yet.
Cooking in tents and faced with unfamiliar equipment, the semi-finalists must prepare a feast for 70 pilots, medics and support staff who work for this life-saving organisation.
Anjelica Huston on James Joyce: A Shout in the Street, 10.00pm, BBC Four
Anjelica Huston (below) tells the story of the extraordinary life and work of the literary giant, from his impoverished childhood, through worldwide fame, to his desperate flight from the Nazis.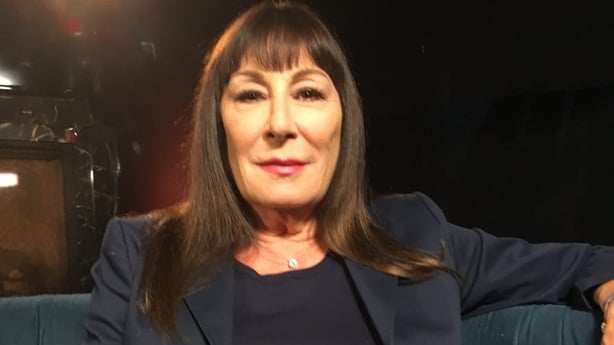 Contributors include writers Colm Toibin, Jeffrey Eugenides, Anne Enright, John Banville, Fintan O'Toole, David Simon, Ruth Gilligan, Edna O'Brien and Eimear McBride
Worst House on the Street, 8.00pm, Channel 4
This week, Scarlette and Stuart Douglas help first-time renovators Kelly and Andrew overhaul their ramshackle eyesore of a house in rural Bedfordshire into their dream home.
We need your consent to load this YouTube contentWe use YouTube to manage extra content that can set cookies on your device and collect data about your activity. Please review their details and accept them to load the content.Manage Preferences
Kelly and Andrew's budget is tight, forcing them to live in the house while all the work is going on, which proves to be a stressful challenge.
The downstairs is a confusing maze of small box rooms and large unused spaces, so Scarlette and Stuart use all their expertise and a variety of style tips that are affordable and on trend.
The aim, of course, is to help Kelly and Andrew totally reconfigure their house and create a stunning new open-plan kitchen-diner that revitalises the space.
New or Returning Shows
Live UEFA Champions League, 7.30pm, RTÉ2
Darragh Maloney presents coverage of the matchday one Group F fixture at Celtic Park, where Scotland's Celtic host current Champions League holders Real Madrid (KO 8pm).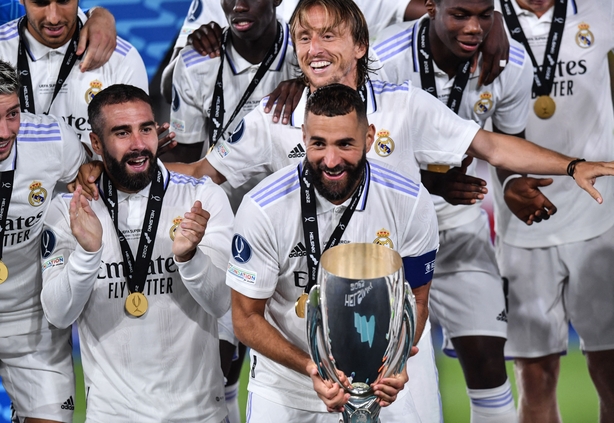 The Spaniards (above) were crowned champions last season for a record 14th time, beating England's Liverpool 1-0 in the Paris final, and they will expect to be contenders once again.
This is the Scottish champions first appearance in the group stage of this competition since the 2017/18 season, but they will be hoping what is sure to be a vocal home crowd can help them to a shock result.
With analysis by Kevin Doyle and Richie Sadlier and commentary from Des Curran and Ray Houghton.
Ros na Rún, 8.30pm, TG4
The long-running soap returns as Bobbi Lee goes in search of Niall, fearing something bad may have happened to him.
Will there be a happy ending for them or will Mack live to regret what he did?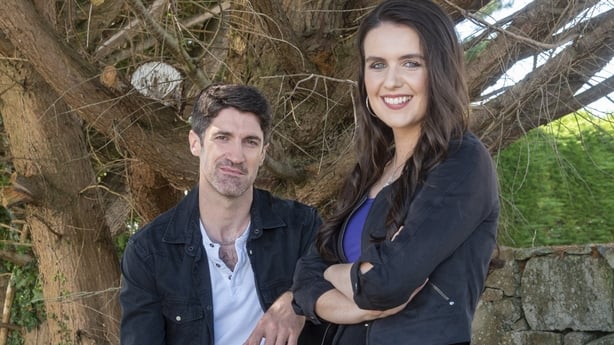 Meanwhile, Berni is convinced that Briain will stop at nothing to get what he wants. Andy assures her that this will not happen. What exactly does Andy intend on doing?
Also: Micheál's engagement ring falls into the wrong hands before eventually being placed on the right finger. Will there be more wedding bells in Ros na Rún?
Diana: The Ultimate Truth, 9.00pm, Virgin Media One
There's been so many Diana-related programmes in recent weeks, it's almost impossible to keep up.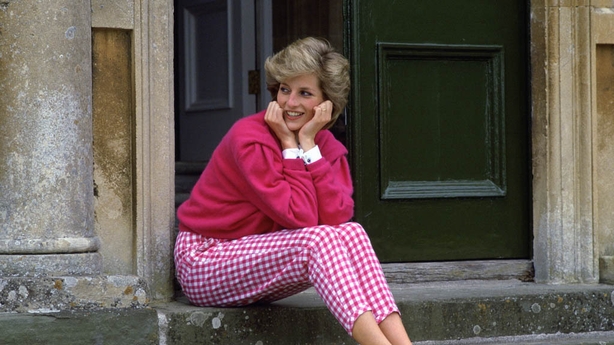 Featuring exclusive never-before-heard interviews, former detective and award-winning investigative journalist Mark Williams-Thomas examines some of the theories that have emerged since Princess Diana's death and sets out to answer key questions.
Patrick Kielty's Tractor Wars: Ferguson Vs. Ford, 10.40pm, BBC One
The presenter explores the untold story of Harry Ferguson and Henry Ford's remarkable handshake agreement, and how it led to a $250million lawsuit.
In 1938, Ferguson and Ford - two former farm boys - shook hands on a `gentleman's agreement' with the ambition to change the agricultural world forever.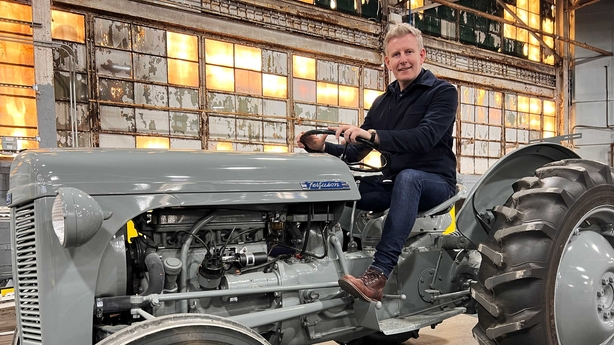 Henry Ford, founder of the Ford Motor Company, and Harry Ferguson, the Ulster inventor, agreed to mass-produce an ingenious new tractor.
Together they hoped to mechanise the world of the struggling small farmer on an industrial scale and put an end to the depressed 1930s.
New to Stream
Sheng Wang: Sweet and Juicy, Netflix
Sheng Wang makes his Netflix comedy special debut, marking Ali Wong's directorial debut and filmed at the Belasco Theatre in Los Angeles.
Sheng finds magic in the mundane as he discusses the upside to owning a juicer you don't use, the secret to his posture, his heist dream team and much more.
We need your consent to load this YouTube contentWe use YouTube to manage extra content that can set cookies on your device and collect data about your activity. Please review their details and accept them to load the content.Manage Preferences
Untold: The Race of the Century, Netflix
The Australia II yacht crew looks back on the motivation, dedication and innovation that led to their historic victory at the 1983 America's Cup.
Click here for TV listings