Harry Styles has just announced that he will be returning to Ireland next year to headline Slane Castle in June.
It is the first major concert at the iconic venue since 2019, before the Covid-19 pandemic.
When his Love On Tour rolls into town on Saturday 10 June, 2022, the pop superstar will be supported by Inhaler and Wet Leg.
Tickets - costing €97.10 - go on sale at 10am on Friday 2 September, from Ticketmaster.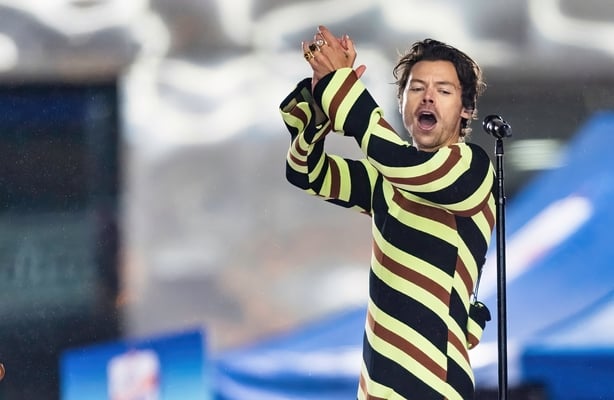 The Slane gig is one of 19 shows which have been added to his global tour which is taking in 22 countries.
Styles played a sell-out gig in the Aviva Stadium in June.
His latest album, Harry's House, rocketed up the charts to land the number one spot in countries across the world, including in Ireland.
US metal band Metallica were the last major act to play the legendary venue in 2019.
The band treated audiences to songs such as Hardwired, Now That We're Dead, Moth Into Flame, Halo On Fire and Spit Out the Bone.
Other acts to play Slane Castle include Thin Lizzy, Rolling Stones, Bob Dylan, Queen, David Bowie, Oasis, Madonna, and Eminem.