The Man with the Moving House tells the story of one man's struggle against Kerry County Council, Welcome to Wrexham sees Hollywood go Welsh, there's a Billy Wilder double-bill, and Dara O Briain guest stars on A League of Their Own . . .
Pick of the Day
The Man with the Moving House, 10.15pm, RTÉ One
The story of well-known musician, Gaeilgeóir and TV presenter Breanndán Begley as he faced homelessness in his own community while battling with Kerry County Council for 15 years to build a home on his ancestral land.
As well as being the tale of one man's crusade against the system, it also reveals how the bonds of community, a strong sense of identity and a deep love of place can generate a powerful energy.
He highlights his plight and the much broader fight to save our culture, music, heritage and language.
The soul of communities are being decimated as locals can no longer afford to buy homes that are being snapped up for holiday homes and air BnBs, or secure planning permission in the place of birth.
Don't Miss
The Apartment, 9.50pm, BBC Four
Regulars here should know that I'm a massive Billy Wilder fan – and here's one of his greatest movies.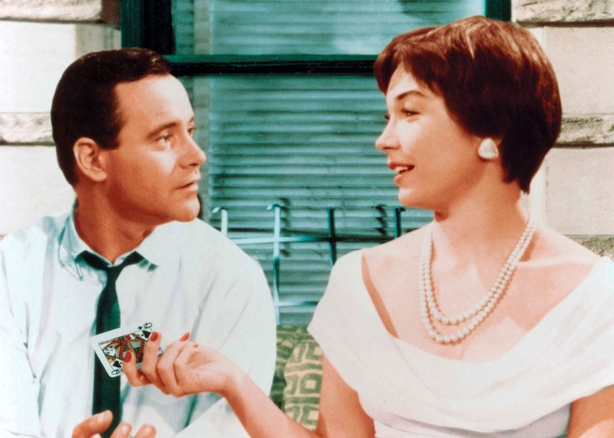 Jack Lemmon (above, with Shirley MacLaine) stars as a lowly insurance clerk who tries to curry favour with his seedy manager (Fred McMurray) by lending him his flat for his extramarital flings.
But the clerk soon grows wise to the nastiness of corporate ethics and infidelity when his heartless boss seduces the elevator girl Miss Kubelik (MacLaine), someone he has always loved from afar.
If you're in the mood for more Wilder, The Apartment is preceded at 8pm by Witness for the Prosecution. That's fun, too, if not quite a Wilder classic.
Wilder adapts an Agatha Christie courtroom drama, where Charles Laughton plays an ailing barrister defies doctor's orders to defend a man accused of murdering his mistress.
Talking Pictures: Hollywood's Great Directors, 11.55pm, BBC Four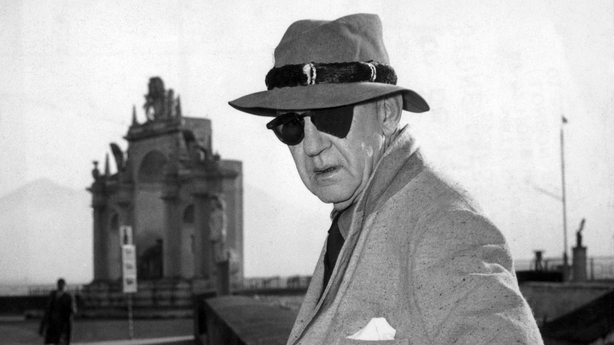 A retrospective look at the careers of some of the most successful directors in Tinseltown movie history.
They include such luminaries as John Ford (above), Frank Capra, Sidney Lumet, George Cukor, Billy Wilder and Cecil B DeMille, among others.
Narrated – as always - by Sylvia Syms.
A League of Their Own, 9.00pm, Sky Max
Good to see that TV is taking care of Dara O Briain (below).
He may have lost Mock the Week, but this is the second show he's been on in a week, as he appeared on The Last Leg last Friday. And he's always entertaining.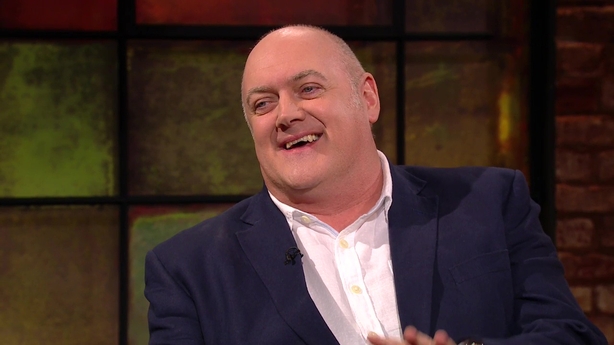 Also joining the ALOTO boys this week as team captain will be Manchester United and England legend Gary Neville, along with guest panellists Joel Dommett and Katherine Ryan.
Together, they'll see how Jamie, Micah and Joel got on when they were set the challenge of racing Formula 1 cars at Silverstone and take on a demolition derby assault course.
New or Returning Shows
Holier Than Thou, 10.00pm, Dave
Here's yet another Dave comedy pilot – this time starring Princess Khumalo, Tomi Ogbaro, Ayesha Griffiths and Jordan Williams.
Three young adults navigate sex, faith, and relationships while attending the conservative African evangelical church in which they were raised.
All That Glitters: Britain's Next Jewellery Star, 11.15pm, BBC Two
On later than normal due to the Linfield match, Katherine Ryan (below) welcomes a fresh batch of craftspeople to Birmingham's jewellery quarter.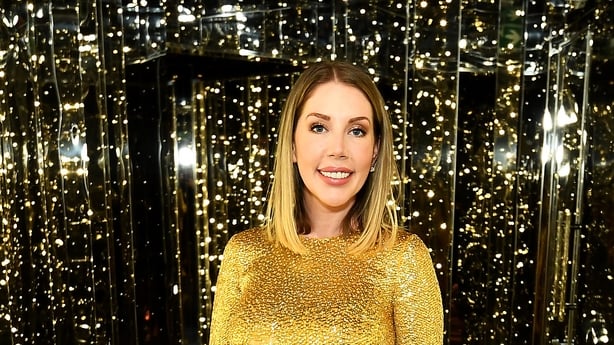 Each show sees the jewellers face two challenges - The Bestseller, where they are tasked to design the latest must-have piece that everyone will want, and The Bespoke, where they create a one-off piece special clients from all walks of life.
Judging the jewellers' work are Shaun Leane and, new to the workshop, Dinny Hall. It's up to them who will be named Jeweller of the Week and who will be heading home.
New to Stream
Welcome to Wrexham, Disney+
In 2020, Rob McElhenney (It's Always Sunny in Philadelphia) and Ryan Reynolds (Deadpool) teamed up to purchase Wrexham AFC in the hope of turning the fortunes of the Welsh club around.
The worry? Rob and Ryan have no experience in football or working with each other.
We need your consent to load this YouTube contentWe use YouTube to manage extra content that can set cookies on your device and collect data about your activity. Please review their details and accept them to load the content.Manage Preferences
That said, they are serious about their investment in Wrexham, improving the club, and doing right by the townspeople.
Founded in 1864, the Red Dragons are one of the oldest football teams in the world and currently compete in the National League, the fifth tier of the English football league system.
Welcome to Wrexham tracks Rob and Ryan's crash course in football club ownership and the connected fates of a team and a town counting on two actors to bring some hope to a community in need.
That's Amor, Netflix
Here's a romantic comedy that should put a smile on your face.
After her job and relationship implode on the same day, Sofia starts from scratch- and meets a dashing Spanish chef who might be her missing ingredient.
We need your consent to load this YouTube contentWe use YouTube to manage extra content that can set cookies on your device and collect data about your activity. Please review their details and accept them to load the content.Manage Preferences
History 101: Season 2, Netflix
The bite-size history lessons return, this time to investigate psychedelic drugs, weaponized lasers and even bottled water.
Angry Birds: Summer Madness: Season 3, Netflix
Teen birds Red, Chuck, Bomb and Stella are crashing through Camp Splinterwood with their fellow feathered campers for a summer of high-flying high jinks!
Click here for TV listings