It's all happening in Soap Land! Get the lowdown on what your favourite characters are up to this week...
FAIR CITY
The fallout from Doug's confession continues this week, with Ray vowing to get the gardaí involved, Nora pondering her next move - and new mother Erica saying she can never forgive the father of her child for what he has done.
There's further chaos involving Sharon and Anto as mortgage worries, hopes for a reconciliation and warnings to stay away collide.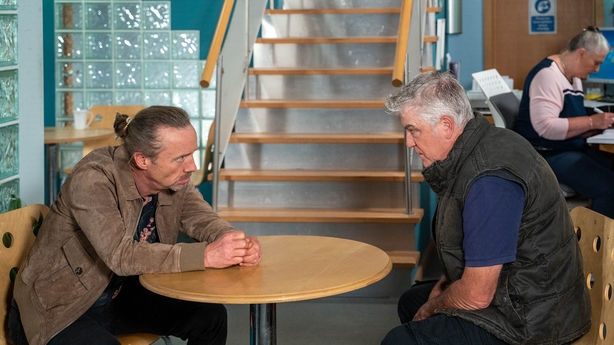 The intrepid trio of Cass, Leo and Maria prepare to break into the development site. Will their plan be successful or are they doomed to failure? James, meanwhile, gives Damien a warning...
CORONATION STREET
As Zeedan and Alya examine the case files, they stumble upon Stu's interview tapes. Adam explains how he was interrogated for over 10 hours, which isn't allowed. Then, it's discovered that a tape can't be found. Alya pays Stu a visit in prison, but they are disturbed by Yasmeen. With Alya out of the picture, Stu tells Yasmeen the full truth about his affair with Charlie.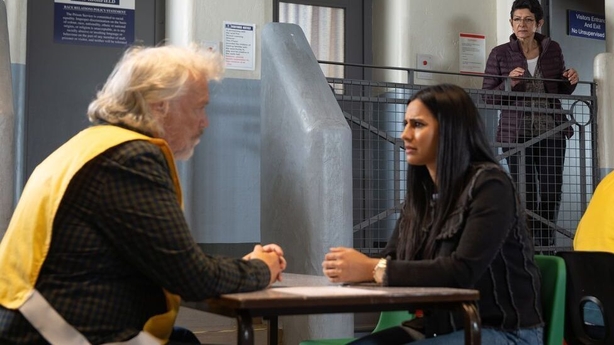 Elsewhere, Sarah insists Carla hires Stephen on a consultancy basis. In The Rovers, Carla makes it known to Peter and Ken that she isn't Stephen's biggest fan. Ken reckons Stephen's intentions are the real deal, so Carla agrees that she'll take him on. At Number 8, Stephen encourages Sarah to take out a loan and grow the business on her own terms.
Later in the week, Kelly and Aadi meet up with Ellie in a hotel bar and take part in the Mr & Mrs Quiz. They barely get any questions right, but when Aadi reveals that they are meant to be together, Ellie says the readers are going to be interested in them.
EASTENDERS
Linda has a moment when she sees Stuart in the vicinity of a drug dealer and she has a go at him. Stuart buys narcotics but passes them on to Jada. Later, Stuart attempts to say sorry to Linda, but Mick isn't buying it. When Stuart discovers that he can't get a GP appointment, he takes measures into his own hands.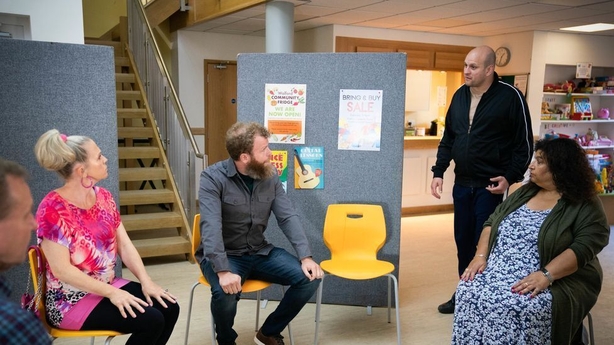 Bernie tries to help Stuart at the GP surgery as the situation becomes increasingly hostile. She feels guilty for not being aware that he was suffering with post-natal depression. As Stuart fears that he has been misdiagnosed, he continues to struggle.
Later in the week, with Linda convinced she is going to prison, she pens future birthday cards for her kids. Sharon says that she knows who picked up Linda's call on the day of the accident. Linda questions Janine over this while Mick is there.
EMMERDALE
When Faith's palliative care nurse encourages her to have no regrets, Faith is left with a lot to think about.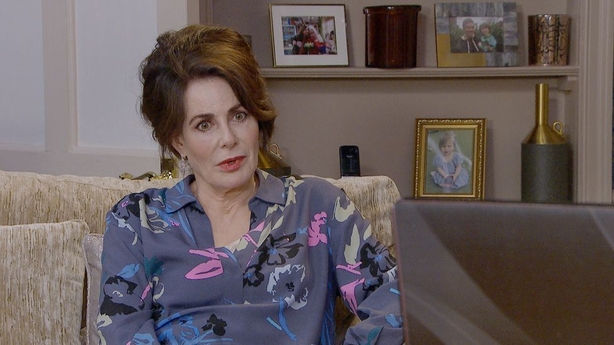 Elsewhere, Chas and Al are left red-faced when Belle says that she spotted them at the hotel and knows about their affair. Will Chas be able to sway Belle not to tell Paddy?
Later in the week, with Sandra getting in on herself, Liv approaches Vinny and Gabby as they have a conversation. Sandra's delighted when the quick chat seems to put a pep back in Liv's step.
Also, Naomi has a plan to reunite Marcus and Ethan.