Comedian and actor Pete Davidson is set to star in a new rom-com with Big Bang Theory and The Flight Attendant star Kaley Cuoco.
The former Saturday Night Live host and The King of Staten Island star, who recently broke up with Kim Kardashian, will appear alongside Cuoco in Meet Cute, which will follow the romance between Sheila and Gary, who fall in love at first sight.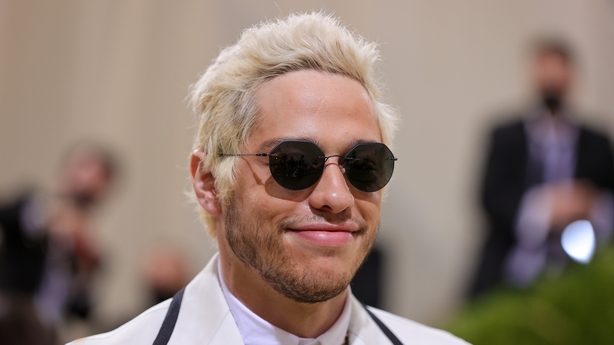 Nylon reports that Sheila has a time machine which she uses to revisit the past because "the perfect night is never quite enough" and she wants to mould Gary into ideal boyfriend material.
The tagline for the movie says, "What would you do if you could travel to your loved ones' past, heal their traumas, fix their problems, and change them into the perfect partner?"
Meet Cute is released on streaming service Peacock on 21 September.
Director Alex Lehmann says he wants audiences to "get swept away on this wild romantic ride".