Brendan Gleeson talks to Saoirse McGarrigle about his new film, The Banshees of Inisherin, and his fundraising efforts for hospice care in Ireland
In breathtaking scenes in the trailer for his upcoming movie, The Banshees of Inisherin, Brendan Gleeson stands on a cliff-top, cutting a lonely figure as he plays a fiddle.
In real life, however, the Hollywood star also shared his own intimate musical moment, opening up about playing the mandolin for a dying friend in hospice care.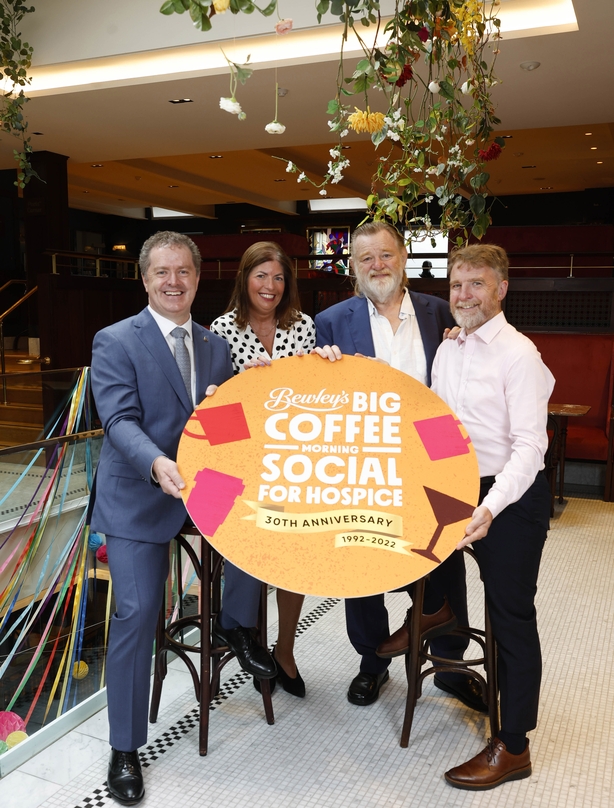 "A guy that I knew, during the year, he passed away and I was able to go out to Blanchardstown.
"I hadn't seen him in a long time and it was a lovely situation where I could go in and chat to him. He had an instrument in there, so I was able to play him a tune," Gleeson said.
Gleeson spoke to RTÉ News Digital ahead of the launch of Bewley's Big Coffee Morning Social for Hospice.
He said that for some patients in hospice care who are in too much pain to play, arrangements can be made by the hospice to ensure that they still have the opportunity to enjoy music.
"If you're in a situation where it is too painful to play, or whatever, they can arrange it, they can manage that," the actor said.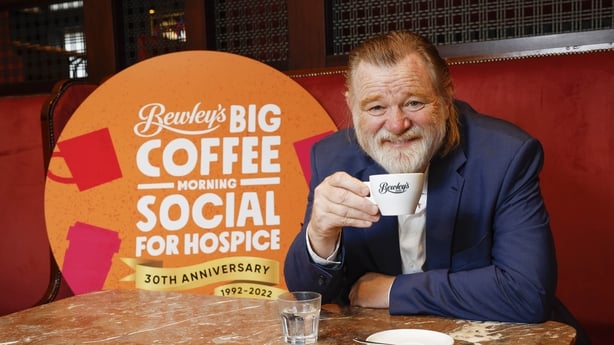 He said that he first became aware of the importance of hospice when his late parents were cared for in St Francis' Hospice in Dublin. Since then, he has publicly voiced his support for its life-changing work.
Outside his ambassadorial role, Gleeson is preparing for the launch of The Banshees of Inisherin, which is due to hit cinemas in October.
Written and directed by Martin McDonagh, it also stars Colin Farrell, both of whom worked with Gleeson on the 2007 hit In Bruges.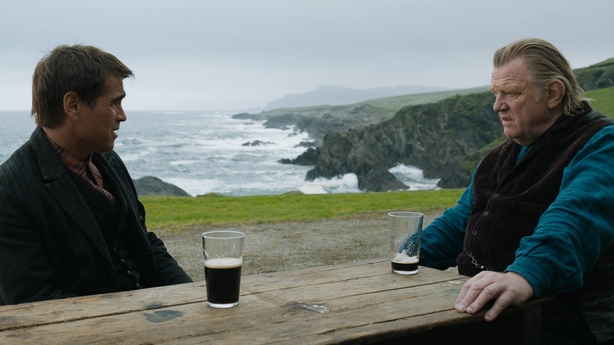 Speaking about the new film, shot on Inis Mór and Achill Island, he said: "It's pretty impressive. It looks extraordinary.
"I mean, you can see from the trailer, it's massively cinematic, so I hope that people aren't too scared to go back into cinemas. I really think it's something that's worth enjoying in a cinema."
When asked about starring alongside Farrell again, he said: "They say never go back, you know, but we went back and it was a brilliant idea because we just fell into it. We became good friends on In Bruges."
He said that on-screen conflict between his character and Farrell's led to a "certain amount of interaction" behind the scenes.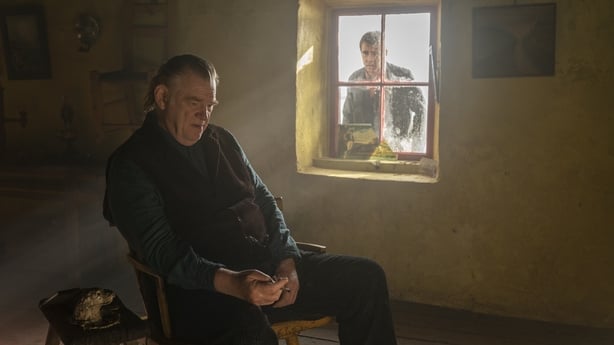 "I remember saying to him 'it's my job to make your lines as difficult as possible to say'."
Gleeson joined hospice hosts and volunteers at the Bewley's Café on Grafton Street this morning to ask the nation to organise coffee morning events across the country on Thursday, 22 September.
He described hospice care as "strangely life-affirming, when its whole business appears to be the very opposite".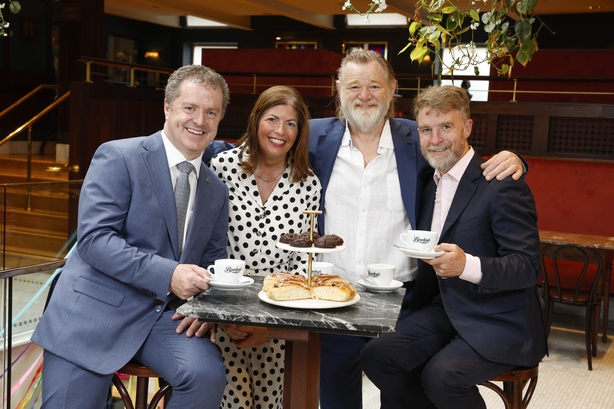 "There's a quote that when someone is told that they've a terminal illness, when the hammer falls, there's a choice to die all the way to death or live all the way to death and the hospice helps you to live all the way to death."
Register to host a coffee morning on Thursday, 22 September or on a date that suits you, here or Callsave 0818 995 996.
Hosts are provided with a free coffee morning pack containing Bewley's coffee, posters and invitations.