Anne Heche has been "peacefully taken off life support" nine days after suffering a "severe anoxic brain injury" in a car crash.
A representative for the 53-year-old star confirmed her death to the PA news agency on Sunday night.
Heche had been in hospital since she was severely injured in the crash in the Mar Vista area of Los Angeles on 5 August.
The actress, who rose to fame in the late 90s, suffered burns and a brain injury when she crashed her car into a house.
Heche had been classified as "legally dead according to California law" after the crash but kept on life support in case her organs could be donated.
The Los Angeles Police Department earlier said it had ended its investigation into the crash.
"As of today (Saturday), there will be no further investigative efforts made in this case," the LAPD said.
"Any information or records that have been requested prior to this turn of events will still be collected as they arrive as a matter of formalities and included in the overall case. When a person suspected of a crime expires, we do not present for filing consideration."
The department previously confirmed to the PA news agency that the crash was being investigated as a felony driving-under-the-influence (DUI) traffic collision.
Ohio-born Heche's screen career began with a dual role on the US soap Another World, starring in over 70 episodes and winning a Daytime Emmy Award for Outstanding Younger Actress in a Drama Series in 1991.
After a number of supporting roles for Heche on film and television, 1996 was to prove a breakthrough year.
She starred opposite Cher in the television film If These Walls Could Talk, an anthology drama focusing on women's experiences of abortion. In that same year came her springboard big-screen role opposite Catherine Keener in the relationship comedy Walking and Talking.
A festival favourite, Walking and Talking was included by Entertainment Weekly in its Top 50 Cult Films of All-Time list.
Following the plaudits Heche received for her Walking and Talking performance, she came to wider attention in 1997 through her role opposite Johnny Depp in the true-crime story Donnie Brasco.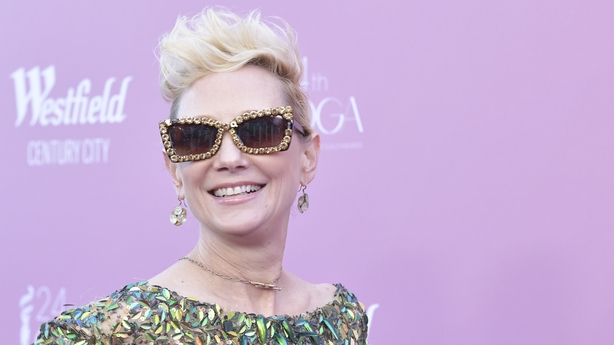 She also starred alongside Tommy Lee Jones in the disaster movie Volcano, was part of the ensemble of the horror hit I Know What You Did Last Summer and joined Robert De Niro and Dustin Hoffman in the cast of the political satire Wag the Dog.
In 1998, Heche shared top billing with Harrison Ford in the two-hander adventure-comedy Six Days, Seven Nights and starred opposite Vince Vaughn in the acclaimed legal drama Return to Paradise.
She and Vaughn also starred in one of the most-talked-about films of that year, director Gus Van Sant's controversial shot-for-shot colour remake of the classic thriller Psycho.
Slated by critics, the film saw Heche playing the Marion Crane role made famous by Janet Leigh, with Vaughn taking over from Anthony Perkins as the serial killer Norman Bates.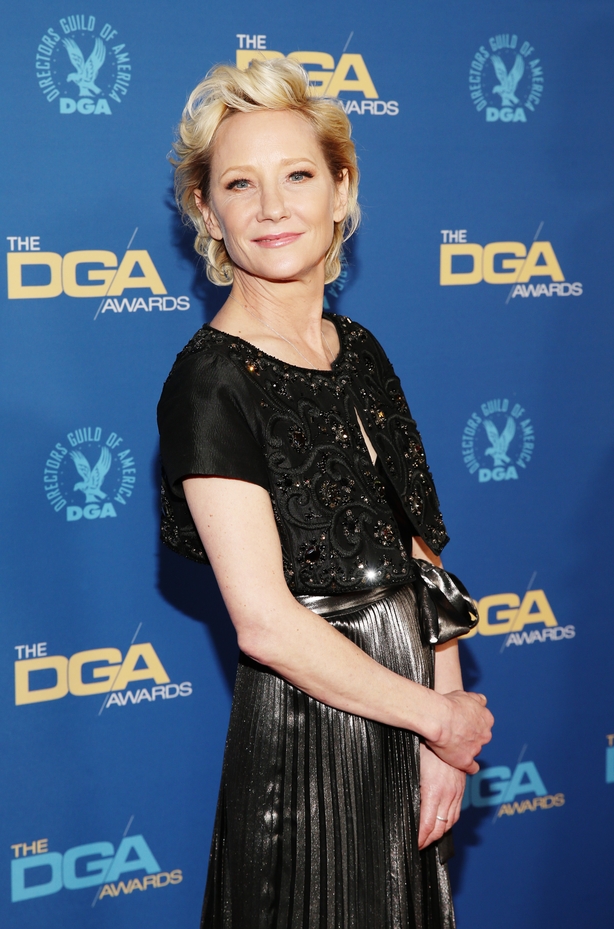 Although Psycho would prove to be the last high-profile outing of Heche's big-screen career, she had worked consistently since 2000, dividing her time between television shows such as Ally McBeal, Everwood, Men in Trees, Hung and Chicago PD, and independent cinema including the acclaimed Birth, Cedar Rapids and My Friend Dahmer.
She was Emmy-nominated in 2004 for her role in the television film Gracie's Choice and received a Best Actress Tony Award nomination that same year for her performance opposite Alec Baldwin in the play Twentieth Century on Broadway.
Away from acting, Heche was widely praised for her 2001 memoir Call Me Crazy and was a writer-director on the award-winning television film If These Walls Could Talk 2. It told the story of three lesbian couples over different time periods and included her former partner Ellen DeGeneres in the segment she directed.
Source: Press Association. Additional reporting by Harry Guerin