New Belfast band Myriad Things have released their debut single, Let It Come Down. We asked them the BIG questions . . .
We need your consent to load this YouTube contentWe use YouTube to manage extra content that can set cookies on your device and collect data about your activity. Please review their details and accept them to load the content.Manage Preferences
Fans of 70s rock, they formed in 2018 and feature Jonnie Rice on guitar and vocals, Brendy Doran on bass and Jimmy McCrory on drums.
Tell us three things about yourself
We're a power trio! Brendy cooks, Jimmy cleans and I, Jonnie, drive the van. Oh, and we play instruments and sing too! We played our first ever show the weekend before lockdown. Somehow, we kept the spark through that really s**t period and have been spending A LOT of time together since things opened up in January. We should really be relationship advisors. What else can I say, we all enjoy a good craft ale. Jimmy brews his own, it's dank and disgusting, but in the very best way.
How would you describe your music?
Well, it's myriad things. It's psychedelic, it's funky, there is a strong hard rock edge in there, as well as some blues elements and esoteric soundscapes. A journey for the listener, a real trip with our soundwaves as the catalyst! Some examples maybe? A curious mix of Deep Purple, Joe Satriani and Jane's Addiction… Maybe a strange blend of Black Sabbath, The Doors, and The Durutti Column…? Or how about an oft forgotten swirling weave of Led Zeppelin, John Martyn and the Police…? No, wait! I've got it: All About Eve meet Yngwie Malmsteen via Ravi Shankar…?!?
Who are your musical inspirations?
Van Halen, Ozric Tentacles, Funkadelic, Pink Floyd, Gong. From my own perspective as the main songwriter, I'm greatly influenced by the classic sounds of 70s acts such as Led Zeppelin, Yes, the Who etc. However, I'm also a big fan of artists such as Nick Drake, Joni Mitchell and JJ Cale as well as Miles Davis and John Coltrane. All three of us tend to overlap naturally with a propensity for heavy grooves, funky riffs and spacey jams.
What was the first gig you ever went to?
Rory Gallagher at the Ulster Hall. I was quite late to the whole gig scene but still too young for shenanigans which was just as well as my maths teacher was in the audience! Rory played for over two hours without a support act and despite my familiarity with only a couple of songs it remains the best gig I ever saw.
What was the first record you ever bought?
Queen II by Queen (obviously…). I spent an entire week's dinner money on that one! I already had a decent collection through birthdays and Christmas, and this just fed the habit even more. Very soon I had most of their albums. Next stop? Van Halen…..
What's your favourite song right now?
Big Noise From Winnetka by the Bobcats. I first came across this tune in a film called Comic Book Confidential where it appeared as background music over a piece about Golden Age comics. A friend posted a snippet online recently and it's just rekindled something inside!
Favourite lyric of all time?
The entire Animals album by Pink Floyd. A rather prescient album if you ask me. It's George Orwell's Animal Farm to music approach is as inspired a concept album as you could want in my view. Plus, it has the coolest, most sarcastic use of `whoop' in the whole cannon of rock! Seriously, check it out, it's about one minutes 30 seconds in.
If you could only listen to one song for the rest of your life, what would it be?
Anything from Live at The Half Note by John Coltrane. Not everybody's cup of tea, I know, but once you get it, you're hooked. As Henry Rollins once described hearing John Coltrane for the first time "After five minutes of not knowing what you're hearing you suddenly realize that you're listening to the most amazing s*** you ever heard!'
Where can people find your music/more information?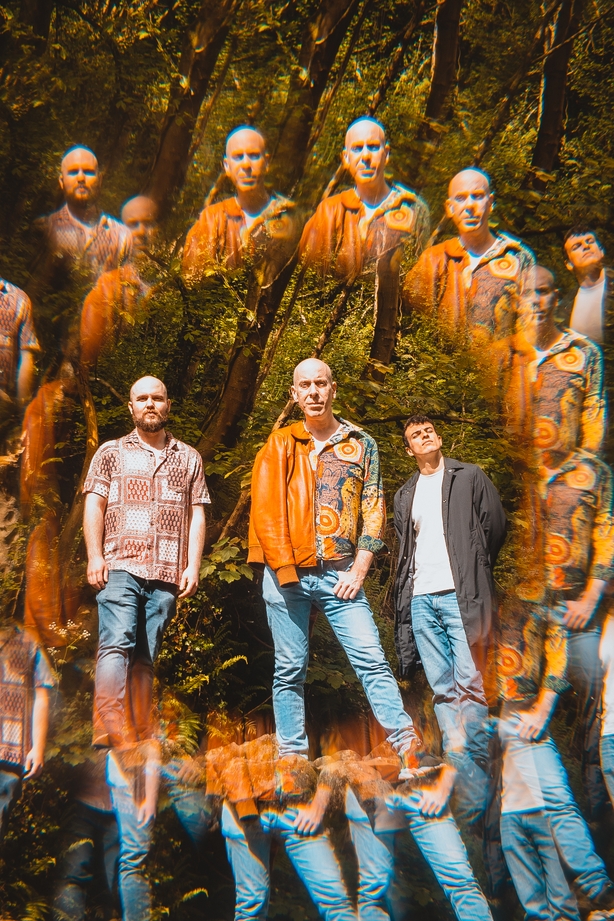 You can find us everywhere by searching @wearemyriadthings on Facebook, Instagram, YouTube. Wherever and however you consume your music.