Love Island runner-up Gemma Owen has admitted that her father - former England striker Michael Owen - was "proud" of how she had conducted herself on the show.
The 19-year-old was one of the original contestants on the eighth series of the popular dating show and came second with 23-year-old fishmonger Luca Bish.
Welcome home, Gem. https://t.co/Liu8NoeedX pic.twitter.com/OdkfviMD1S

— Michael Owen (@themichaelowen) August 7, 2022
Speaking on Monday's episode of Good Morning Britain, Gemma said her father Michael was "proud" of how she behaved on the show.
"He just says, 'Oh you know, so proud, you didn't do anything to disgrace us' so he's happy," she said.
They also revealed that Bish has not yet met the football star as they have both only had one day at home so far since the show ended last Monday.
What is it really like in the @loveisland villa?

'For 6 weeks, it was the best time of my life.'

Luca Bish and @gemowen_1 reveal all about their time in the Love Island villa.

Watch GMB on ITV and on ITV Hub 👉 https://t.co/6iQ6ebeOEQ pic.twitter.com/UOmEtRCuiT

— Good Morning Britain (@GMB) August 8, 2022
Owen also admitted by the end of the reality dating show she wanted to leave to start experiencing "normal life" together.
Asked if she felt constrained by the show, Owen confirmed she did saying: "Yeah, absolutely.
"I feel like in the villa, for me, there was only a certain amount of feelings I could get for Luca in that environment because you've got nothing to do with the outside.
"So I got to that point in the last week or two left and I was like 'I kind of just want to get out now start experiencing normal stuff, have a normal life'."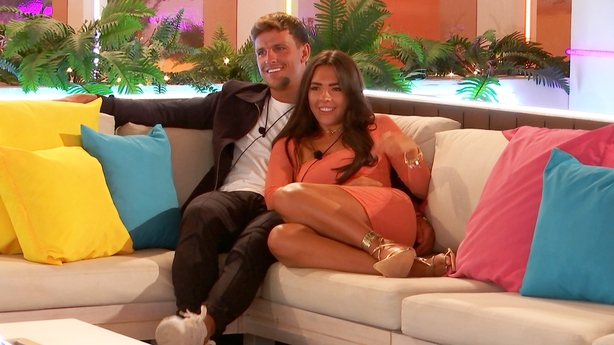 Bish revealed that he feels Owen has changed since they have left the villa "for the better".
He said: "She's come more out of her shell, like when I saw you with your mom and stuff and when we were in the hotel."
On Sunday's Love Island reunion show, contestants Summer Botwe and Coco Lodge shared a fiery exchange.