Kylie Minogue has said her return to Neighbours for the soap's finale was "surreal and emotional" but admits she was "super happy" to be back on Ramsay Street.
The eagerly-awaited finale of Neighbours is set to air on RTÉ on Wednesday, 3 August. Fans of the Aussie soap can watch the show in its usual timeslots on RTÉ2, RTÉ One and RTÉ Player.
Speaking about returning to set to reprise her role as Charlene, alongside her co-star Jason Donovan who played Scott, Minogue said she felt nostalgic from the second she arrived on set.
"Everyone's here! We're working with the director we worked with back in the 80s. Um, a few familiar faces, some new faces. Same houses, same street! I don't know. There's no easy answer to how does it feel because it feels just – such a mix of emotions but super happy," she said.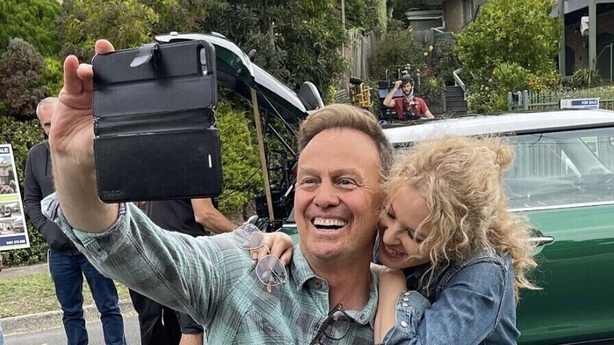 Donovan admits that their return to Ramsay Street isn't a chance to reinvent their characters, but an opportunity to pay tribute to the beloved show which launched their successful careers.
"It feels good! It's a homage rather than a sort of big moment I think. And Kylie's right in the sense that because the show's finishing we're not trying to reinvent the wheel.
"I think I explained, I wrote an email at one point saying, to try and recreate the past is very difficult. This is not trying to recreate the past this is just giving a nod to those characters and what the street has done for us."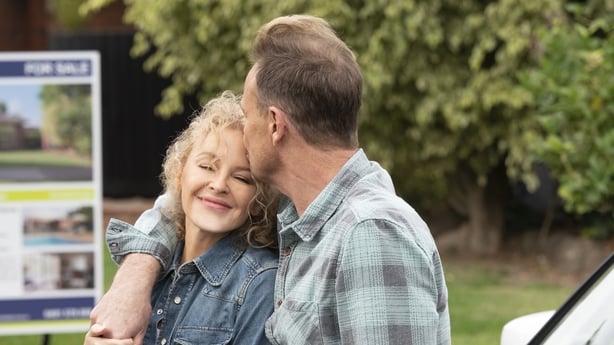 To mark the end of a soap era RTÉ Player have a jam-packed schedule of classic episodes to binge watch.
Looking back on 37 years of the soap, viewers can take a trip down memory lane over the hot air balloon crash, when Toadie visited London and the fantastic 35th-anniversary specials.
Over 50 classic episodes of Neighbours are available to re-watch from big weddings and shocking deaths to disasters and heartwarming birthday and anniversary specials and featuring much-loved characters including Toadie, Dee, Sonya, The Kennedys, Lou, Paul and many more.
The Neighbours finale airs on RTÉ One at 1.45pm and RTÉ2 at 6pm this Wednesday.