It's all happening in Soap Land! Get the lowdown on what your favourite characters are up to this week...
FAIR CITY
Brace yourselves for a new Carrigstown love triangle - Hayley, Jon, and Dearbhla! Dearbhla is smitten; Jon doesn't know Dearbhla spent the night with his son, Alex; and Hayley now has to contend with Dearbhla barging in on her hopes for happiness. Someone's going to be disappointed!
Anto moves to fool Sharon into believing that the worst is behind them and he is on the road to recovery from his gambling addiction. Hayley airs her suspicions to Sharon, but she refuses to listen. What next for the family?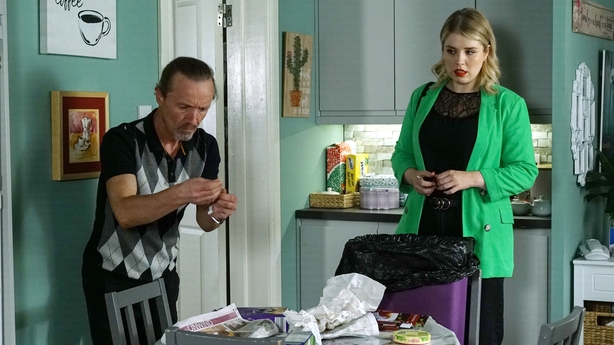 James' slithering continues - now with Cian newly employed as his fixer. But when James gets on the wrong side of Jane, he may finally have met his match...
CORONATION STREET
Debbie tells Ryan to set up a break-in and then she can make a claim on the insurance. But later, when Debbie tells Ryan the scam isn't going ahead, Ryan is outraged. With 'Casino Night' under way, Ryan tells Debbie that he's going to fuse the electrics and grab the cash from the safe. Suddenly, the Bistro is plunged into darkness.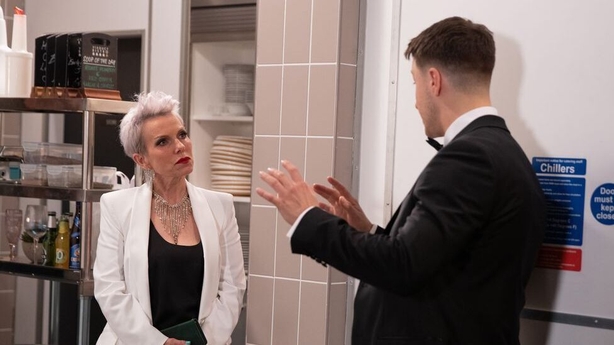 Elsewhere, George tells Eileen that he'll go to the dentist, but Mr Pugh's funeral is the priority. A guy called Troy approaches George, but having found out that Troy works for the opposition and was hoping to purchase the business, George attempts to take his notebook from him.
Later in the week, Daniel spends the night at The Rovers. He wakes up at 3am and is startled to be confronted by Leo, who is all done up. Daniel tells Daisy about how it's very clear Leo's not telling Jenny everything.
EMMERDALE
Suzy is shocked to see Callum outside Take A Vow and asks him if Leyla's still up to her old tricks. A stunned Matty watches from a distance, convinced he's watching a drug deal. Meanwhile, Leyla tells some more fibs.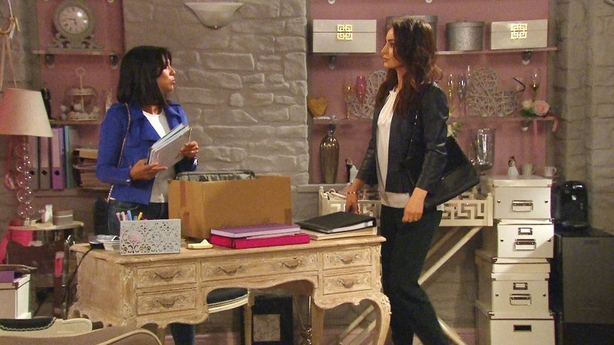 Elsewhere, Dawn is surprised when Billy tells her he has phoned Social Services to say they want custody of Clemmie. Dawn is appreciative that he has changed his mind.
Also, Angus is confused when a disguised Faith shows up, pretending to be a photographer for a real estate agent. Faith has an aha moment when he lets her in.
Later in the week, Nate is left feeling uncomfortable as Faith tells of her plan to take back something that belongs to her from her stepdaughter's home.
EASTENDERS
There's tension when Stacey eggs on Kheerat to sort things out with Suki. Vinny is also annoyed when Dotty asks whether he did the correct thing by moving out.
Elsewhere, the Taylors send Felix and Finlay off to do the shopping for Avery's Nine Night, a funerary tradition. Felix gives Kim a bag containing some lipstick but wishes he didn't when he realises that the shopping money was inside too. Felix and Finlay are pressured into turning themselves in to Karen after losing her money.
Sam snaps at Zack when she finds out that he's the reason Phil knows about the drugs, but Kat gets in there first with a cunning idea.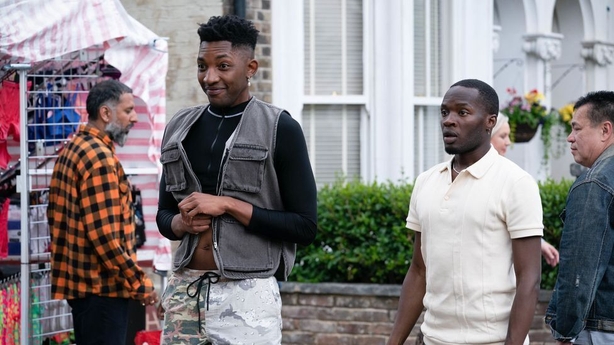 Also, Finlay comes up with an idea to make amends after losing the cash.