Bobby Brazier, the son of the late Jade Goody and fellow reality TV star Jeff Brazier, has joined the cast of EastEnders.
He will make his acting debut in the role of Freddie Slater, the son of Little Mo Slater. The 19-year-old is currently filming scenes that are set to air this autumn.
Teasing what's ahead, the BBC said: "Freddie was last seen in Walford in May 2006 when he and Little Mo left to start a new life away from Walford. Now an 18-year-old, Freddie is set to arrive on The Square as he finds himself on a mission that could end in heartbreak…
"A bundle of energy and a truckload of trouble, Freddie Slater has a heart of gold but can't help getting himself into mischief. While he's sweet like his mum, he certainly isn't shy and manages to cause a stir wherever he goes - but is he a true Slater at heart?"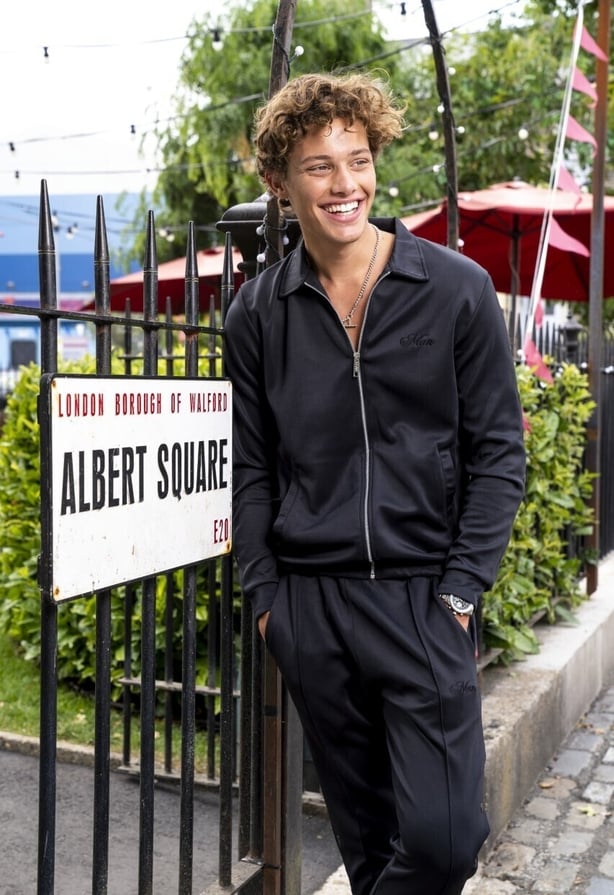 On joining EastEnders, Bobby Brazier said: "I'm really excited to be joining the cast of EastEnders - so far it's been perfect. Everybody has been so beautiful to me and made settling in easier than I could've hoped. Stepping into the acting world has always been a vision of mine and doing that with EastEnders as a Slater is a blessing. I'm very grateful.
"Loving every minute of Freddie so far and can't wait to see what's in store for him in Walford."
Big Brother star Jade Goody died in 2009 aged 27 after being diagnosed with cervical cancer. She and Jeff Brazier had two sons together, Bobby and Freddy.
Jade Goody was an avid fan of EastEnders and in 2006 reportedly petitioned two of its stars to talk to their bosses about securing her a role during a chance meeting at V Festival.
EastEnders airs on RTÉ One and BBC One on Mondays, Tuesdays, Thursdays and Fridays.
Additional Reporting: Press Association
For more on the soaps, click here.