Bat Out of Hell - The Musical star Rob Fowler talks to John Byrne about the musical's impending arrival in Dublin, the quirky genius of Jim Steinman - and how his dad's life advice led him to musical theatre.
"My dad always used to say to me, If you don't enjoy your work, you miss two-thirds of your life. You don't sleep well, you don't socialise well - so really you should choose something that you absolutely love."
Blimey. I've only just started to converse with Rob Fowler, who's currently on tour in the Bat Out of Hell musical, and straight away we're into a serious, life-shaping moment that set him on course for being the man he is now.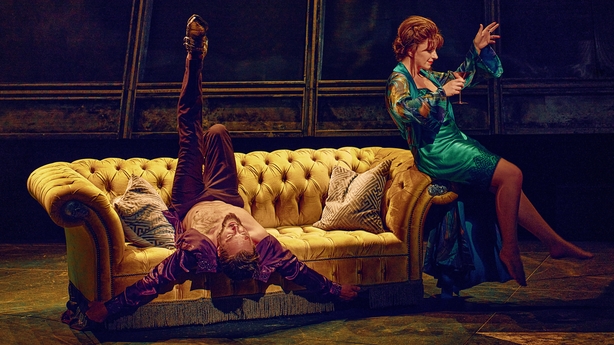 The thing about Rob is, he could've done something a lot different in his life. Well, so could anyone, as Shane McGowan once wrote. But, but, but. The point here is that he took that leap of faith, embraced his father's advice, and swapped the smell of Castrol GTX and the roar of an engine for - with apologies to Leslie Bricusse and Anthony Newley - the roar of greasepaint and the smell of the crowd.
"Even after two years of the pandemic, I still choose this," he says, reflecting on a career in musical theatre that's involved parts in such top shows as Jesus Christ Superstar, Hair, Hairspray, We Will Rock You and Mamma Mia!
"I studied as an engineer. I used to restore historic Formula 1 cars. That's what I trained at. I found theatre much later in life, when I was 26-years-old. When my dad died, I remembered what he'd said, and seized the day."
The latest days annexed by Rob Fowler see him playing the tyrannical Falco in Bat Out of Hell, which lands on the Emerald Isle for a run at Dublin's Bord Gáis Energy Theatre at the end of August for a two-week run.
The show began its life in 2017 when the legendary and award-winning Jim Steinman incorporated iconic songs from the Bat Out of Hell albums, including You Took the Words Right Out of My Mouth, Bat Out of Hell, I Would Do Anything for Love (But I Won't Do That) and Two Out Of Three Ain't Bad, as well as two previously unreleased songs, What Part of My Body Hurts the Most and Not Allowed to Love.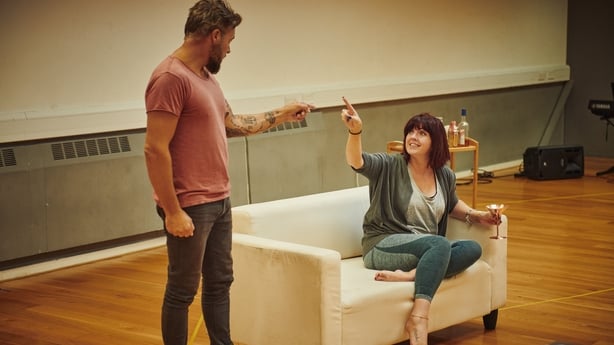 In Bat Out of Hell - The Musical, Steinman's effortlessly OTT rock songs propel an epic story of rebellious youth and passion where Strat, the immortal leader of The Lost, has fallen in love with Raven, the beautiful daughter of Rob Fowler's character Falco.
There may be trouble ahead . . .
And it's fair to describe Falco as Rob Fowler's, because he was the original when the show first saw the flash of theatre lights all of five years ago. As I put it to him, becoming Falco once more was just like lacing-up a much-loved pair of Adidas Gazelles.
"Very much so," he agrees before giving me a bit of a history lesson about his participation in the part's development. "I was lucky enough to create this role, with the director and with Jim Steinman. Obviously, it was already down on paper, but what we created together became the Falco that people see on stage now."
On top of that, playing Falco also led him to the most Kismet moment of his life. I'm tempted to add 'up until now', but this guy's doing nicely so I'm not going to get greedy on his behalf. If you don't believe in fate, please turn away now.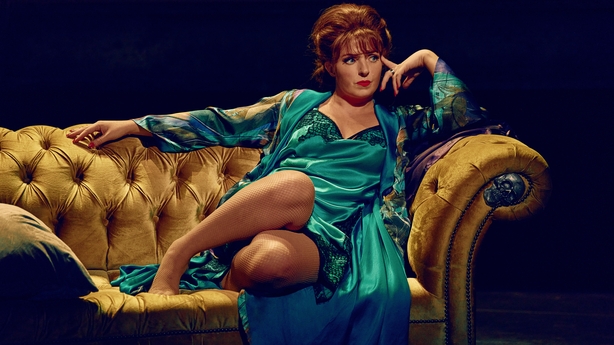 Rob recalls: "And on the first day of rehearsals I met, not only my stage partner, but the love of my life, Sharon Sexton, who will play Sloane in Dublin and Belfast."
The add-on here is that Sharon, if you don't know, is Irish. Be in no doubt, both her and Rob are going to be giving it extra socks when Bat Out of Hell turns the stage off Dublin's Misery Hill into a rock 'n' roll Everest at the end of next month.
And it's not Rob's first time there. It's fair to say he's a bit of a fan of the venue and its occasionally raucous clientele.
"The only time I was ever in the Bord Gáis was with Mamma Mia! just before the pandemic, so I'm really excited to bring Bat Out of Hell to the Bord Gáis because we know what the theatre is like, what your theatre audiences thrive on - and that's pure fun, escapism.
"And it really is a fantastic couple of hours, where you can just - if you're of the older generation, just sit back and enjoy that nostalgic feeling of yesteryear. Or, if you're one of the teenagers, you can go: 'I feel so connected to this Raven character, because that's how misunderstood I feel.'
"It's really got something for everybody. And, like I say, with my partner who plays Sloane in the show, she comes from Kildare so she's super, super excited to be back home."
And what about the in-laws? "The in-laws are saying: 'You've made it! Bringing the show to Dublin!'"
Blimey moment number two.
Now, this Rob Fowler fella is nothing if not industrious. Far from content with his career in musical theatre, he's also got an impressive CV as a working musician. So that whole do-re-mi thing clearly oozes out of every pore of his body. I feel a little explanation is required now, and he complies after the merest hint. Guys like this make my job so much easier.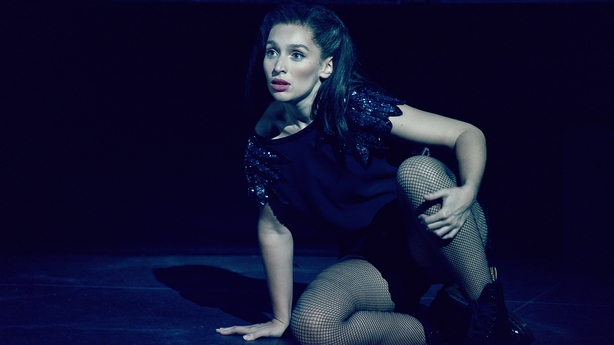 "I'm a singer/songwriter by heart, a musical actor by profession, and I've been fortunate to play some of the biggest arenas around the world," he says.
"I love sport too, so I've had the good fortune to combine songwriting with handball. I don't think handball's a big thing in Ireland, but it's huge in Europe. I wrote the song for the handball championships in Cologne, and I performed that for a full house in the Lanxess Arena in Cologne.
"I like to combine everything. I think that music is a language that has so many different avenues we can venture into - whether it's co-writing, or whether it's performing, or whether it's going into something as classic as Jesus Christ Superstar.
"I'm a professional pretender, so I love to basically fall in love with a new character, and let that character become me. I also use so much of myself to make that character different, something new."
We're clearly in the home straight now, and it would be remiss of me not to get a little insight into Rob's views on Jim Steinman's back catalogue, and the experience of working with him when the show was being put together in the first place.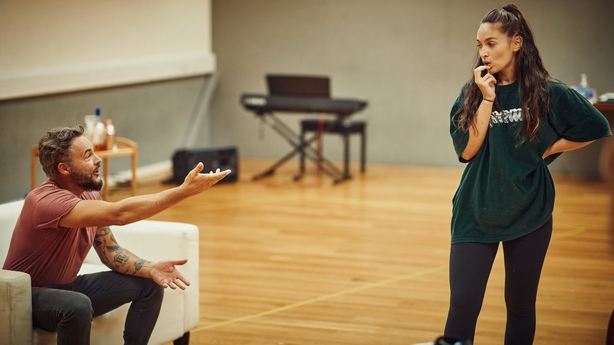 I put it to him that Steinman's songs-on-stilts are perfect for performing in the setting of a stage musical, which is patently obvious to anyone with functioning ears. But I'm here to get compelling answers rather than ask smart questions.
"Absolutely incredible," he says, with a respectful sotto voce delivery. "We got to work with Jim during the rehearsal period. He was just an inspiration. He was absolutely off the charts, really.
"Some days he would just turn up to rehearsals via FaceTime, and one time all we saw was this Darth Vader mask coming towards the screen. We were like: 'Okay, that's Jim today then.' He just sat there in his Darth Vader mask."
Laughing at the memory - and let's face it, that's a pretty good one to have - Rob is also keen to point out that Jim Steinman may have had a quirky and comic side, but when it came down to music, here was a guy who was never less than 100% serious about his craft.
Rob recalls: "He was so sure of his music that he was like, 'Don't cut it, you don't mess with it, or change a key. The key that I wrote it in - that's the way it should be.' And so, basically with one exception, every song in the show is in the original key."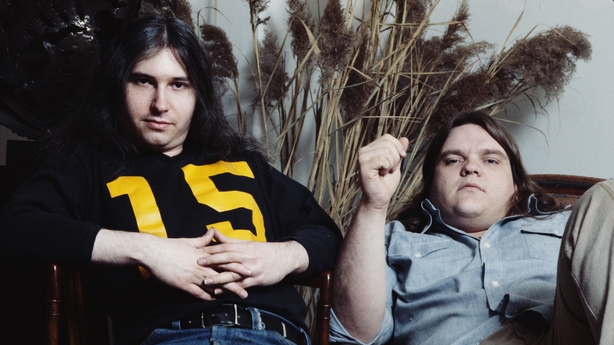 And the song in question?
"All Coming Back to Me Now - the Celine Dion song - that's a tone higher. I just thought it would be a bit more bombastic that way for the end of the show.
"Jim liked to push people's vocals to the limit. He was a big fan of Wagner's opera. He had a quirkiness in some of his songs. But then he had this rock opera ballad thing, which is like a three-act rollercoaster ride. I don't think that there's been many other people who could get away with writing like Jim.
"I think, some parts of Queen music? How Freddie wrote Bohemian Rhapsody? That's pretty close to Jim Steinman. And having played We Will Rock You, I kind of relate to a lot of the songs. I would love to have seen them work together, Freddie Mercury and Jim Steinman."
Right. That's blimey number three. I'm outta here. Cos three out of three ain't bad.
Bat Out of Hell runs at the Bord Gáis Energy Theatre from August 30 to September 10. Tickets are available through Ticketmaster.