FAIR CITY
Developer James causes more chaos for Damien and Mairéad this week. It seems that the couple have only one hope of getting themselves out of the mess - James' father, Con. But Con is seriously ill - and James always seems to have another card to play.
It's the week of the vote for community centre chairperson as the incumbent, Pete, and challenger Renee do some last-minute campaigning - and arguing!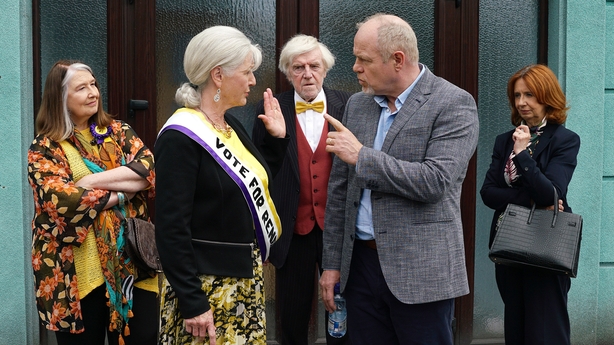 Across the way, there are ructions between Ray and his new neighbours Maria and Simon. Will someone call a halt before things go too far?
EMMERDALE
Kim and Vanessa throw a lot of questions at Leyla and she crumbles under the pressure. It doesn't take long for Kim to ditch her as her wedding planner. In a tizzy, Leyla fumbles in her bag to take a line of coke - but David walks in on her.
Dan discovers from Lydia that Amelia is seeing someone and he later tries to get the dirt from a disgusted Amelia about her love life. Meanwhile, Amelia visits Noah in prison again and she's delighted that they're growing closer. But it becomes clear something is wrong with her when her vision blurs.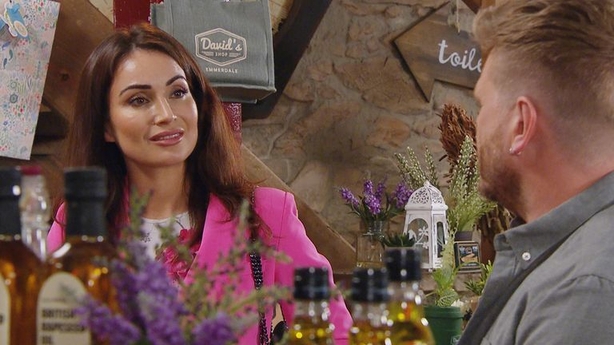 Elsewhere, Marlon gets anxious when Rhona suggests an engagement party in The Woolpack but eventually agrees. He's given support by Paddy, but he's scared and overwhelmed about returning to the pub.
Later in the week, with Matty still upset from the revelations about Suzy and Holly, Laurel attempts to distract him. But Laurel is stumped when Matty reveals the drugs that broke up her and Jai belonged to someone else. As Laurel and Kit get flirty, will the news about the drugs affect their blossoming relationship?
CORONATION STREET
Gary and Maria are worried when they notice Kelly has not been home all night. When Aadi tells them Kelly went to see another of her dad's old clients, Gary begins to sweat. It turns out that Kelly is being held captive in a basement by kidnapper Kieron, who makes it clear that he wants the rest of Rick's money. Kieron calls Gary from Kelly's phone, demanding £50,000 if he wants to see her again.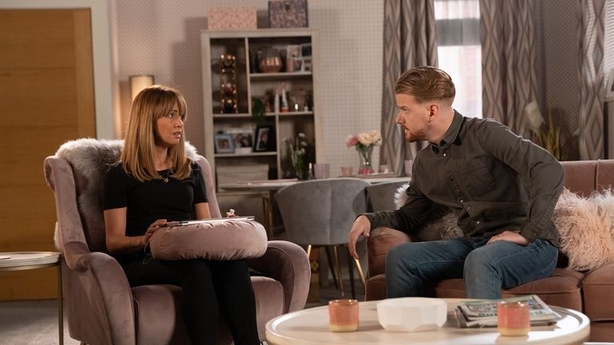 Elsewhere, Fiz thinks Phill is ready to sign the annulment but arriving with a naval cap, Phill admits he heeded Fiz's words about liking a man in uniform. However, as he tries to recreate a famous movie scene by lifting her up, he hurts his back.
Meanwhile, Audrey is overwhelmed when her family unveil her birthday surprise - that they have leased her old salon from Debbie to give her a new sense of purpose. But is this really what Audrey wants?
EASTENDERS
Ben discovers that he attended school with James, the newest customer at The Arches. James flirts with Ben, leaving him feeling uncomfortable. Later, Rocky loses patience with the way that Ben is treating Kathy. He snaps at Ben and tries to issue some home truths. Ben responds by trying to punch Rocky, but when Kathy steps in, Ben accidentally punches her instead.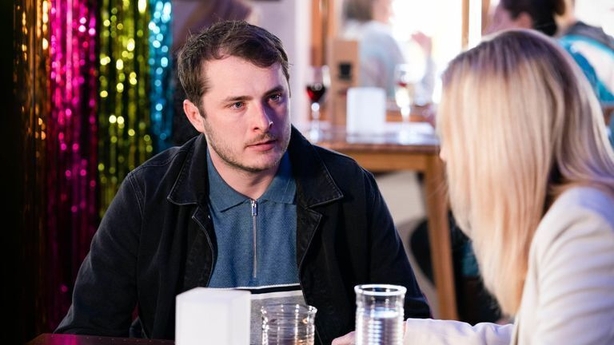 Meanwhile, Karen hands Mitch a letter she found from Avery, which contains a shocking discovery. Finlay and Felix discuss extravagant funeral plans, but Mitch now has knowledge that could change things.
Later in the week, Jay enjoys a night out with Frankie and Lola, who continue to wind him up about Honey. Jay returns home drunk and late, which annoys Honey.
Also, Felix and Finlay get to know the locals during the party at the club.