Coronation Street stars Sally Carman and Joe Duttine have married after delaying their big day plans due to the pandemic.
The couple's wedding on Friday saw Carman post a picture of them kissing behind an arrangement of balloons.
She captioned the photo: "We did."
The bride wore a blue gown and the groom wore a blue suit.
Carman, who plays the soap's Abi Franklin, and Duttine, who stars as Tim Metcalfe, met on the cobbles and began dating in the summer of 2018. They became engaged in the summer of 2020.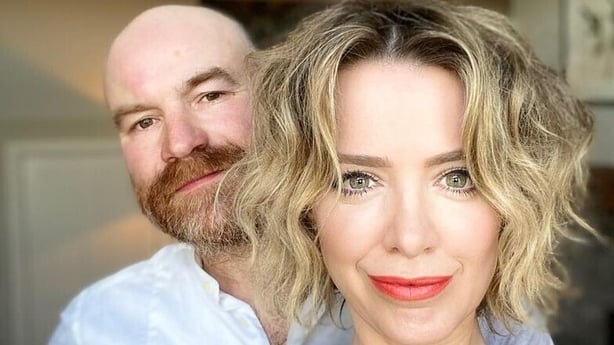 The Mirror reports that on the White Wine Question Time podcast, Carman recounted how Duttine had proposed.
"It was while we were in lockdown and we were staying in the Dales with his sister, who has a lot of space, with his kids.
"And he had just read a Benjamin Myers book called The Gallows Pole, which Shane Meadows is making into a film right now.
"It's all about these coin forgers and he was banging on about this bloody book for weeks and weeks and weeks and I'm like: 'I'm glad you're enjoying that book, I won't need to read it because you've literally told me everything that happens in it!'
"And we were walking around this big field on this walk and he went: 'Kids, have a look in between the dry stone walling because, you know, they used to put coins and precious things to hide them in the walls... Sal, why don't you get involved?' I'd had a few beers because, you know, that's what we did in lockdown.
"So I'm having a look and there's this box. And I opened it. I'm like: 'No way'. And then there was another box inside. And I turned around and he was on one knee."
Carman added that she made Duttine repeat his proposal so that she "could enjoy it again".
Coronation Street airs on Virgin Media One and ITV on Mondays, Wednesdays and Fridays.