British broadcaster Channel 5's head of programming has said ending Neighbours was a "business decision" and he had decided to spend the money on UK shows.
Ben Frow suggested the money the broadcaster spent on the Australian soap could be spent better elsewhere.
Neighbours, which first aired in 1985 and follows the lives of those living and working in the fictional Melbourne suburb of Erinsborough, shot its final scenes in early June.
It is ceasing production after failing to secure new funding since being dropped by Channel 5 earlier this year.
Frow told Radio Times that axing Neighbours was "a business decision".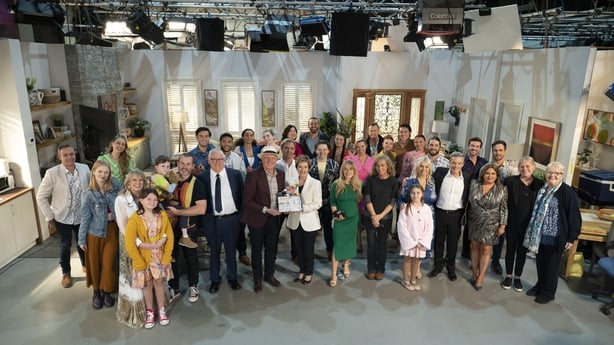 To the suggestion that he could have spent large sums of money on keeping the show going, he replied: "Yes. Or I could spend the money on other things, which is what I decided to do. I can better spend the Neighbours money on UK shows."
Frow denied that Home And Away, another Australian soap broadcast by Channel 5, is now under threat of being cancelled.
He said: "No. But I think it will be interesting to see what we do with it as we evolve. There might be somewhere else to put it in the 5 spectrum.
"But it's a life-of-series deal, so it's not going anywhere until the makers decide to cancel it."
The final episodes of Neighbours will air on RTÉ One, RTÉ2 and the RTÉ Player on 2 and 3 August.
Source: Press Association
Click here for more on the soaps.
Catch up on Neighbours on the RTÉ Player.