It's all happening in Soap Land! Get the lowdown on what your favourite characters are up to this week...
FAIR CITY
The worries are piling up for Damien and Mairéad this week as their neighbours and friends vent about the development and the couple worry about their investment - and what James will do next.
Neglecting his role as community centre manager, Pete gets on the wrong side of Olwen and Renee, who then discover that the board of the centre is all-male. Olwen and Renee decide that a female chairperson is long overdue as battle lines are drawn with Pete.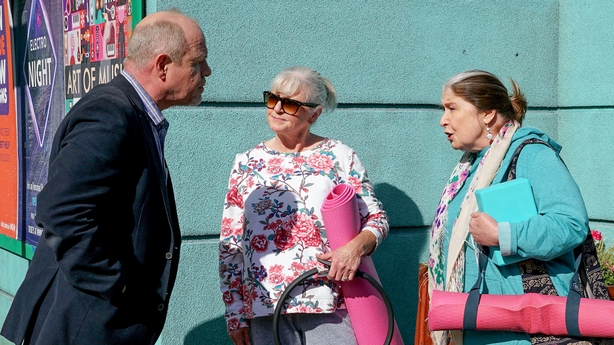 Over at the Halpins', Simon, Anna and Maria are getting ready to move in - and Leo and Ray are worried that they'll be noisy neighbours.
EASTENDERS
Sharon checks in on Kat after the night's shocking events but the two struggle to remain civil, leading to a huge argument. Sam is worried her plan to bring down the Mitchell Empire will catch-up with her.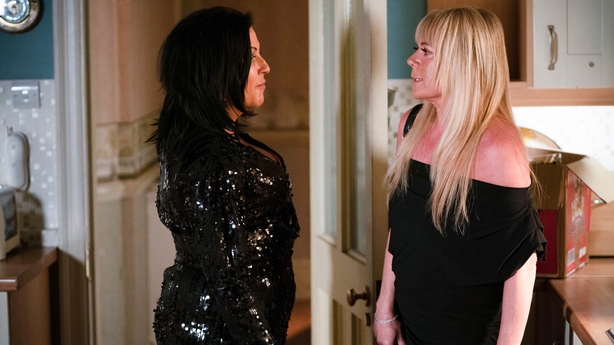 Meanwhile, Kat, Sharon and Sam are in shock as Phil makes a toast to Peggy. Kat tells Phil she was about to sign the bar over but Phil is having none of it, he's back and in control.
Sharon is later nervous when Phil shows up and asks her if she was serious about loving him, leaving her unsure what to say.
Elsewhere, Kathy spots Callum offering Ben a small olive branch and encourages Ben to tell Callum what happened with Lewis.
CORONATION STREET
Fiz, Phill and Tyrone navigate their way around their relationships after the wedding. Has Fiz done the right thing?
Meanwhile, Aadi is shocked when a wad of cash falls out of Kelly's bag at the barbers. Kelly explains that the cash belonged to her dad and she's trying to return it to the people he ripped off over the years.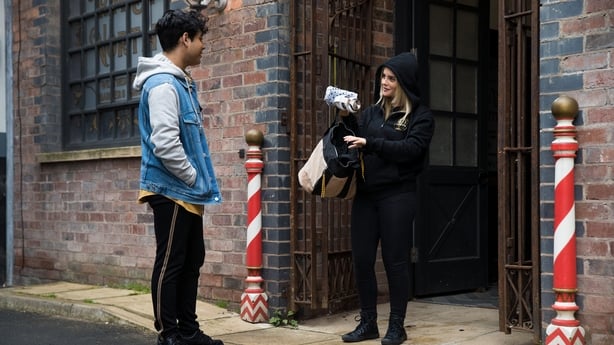 Maria is shaken when a creepy guy approaches her and tells her how much he enjoyed her online video. When Gary calls her she tells him she thinks she's being followed.
She finds a tracking device in her bag and destroys it, before calling the police.
EMMERDALE
Priya and Suzy excitedly prepare for the HOP/Take A Vow showcase, unaware the slideshow includes a picture of Holly Barton on the day she died.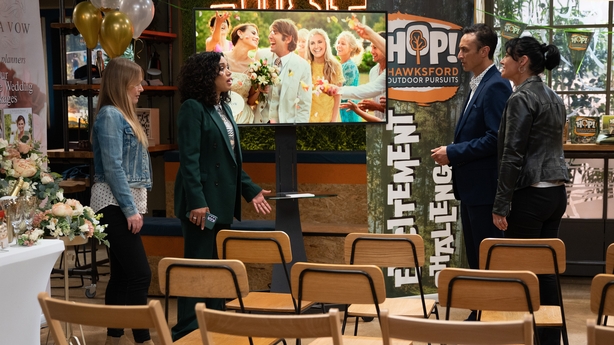 Moira hounds Suzy for further information as she has recognised Holly's dress as the one she wore on the day she died.
Elsewhere, Liv is left frustrated when Sandra is forced to admit she owes four grand to a man named Terry.
And Gabby is sickened to receive a visiting order from Noah and throws it away. When Amelia spots it in the bin she grabs it along with Gabby's ID.