Ireland may be a small nation but its credentials in the acting world are mighty. From the golden days of Hollywood with the likes of Maureen O'Hara and Peter O'Toole putting our beloved Éire on the map, to the younger generations of up-and-coming talent like Paul Mescal and Eve Hewson making substantial waves overseas, the future of Irish acting prowess is in very safe hands. Here are six Irish actors whose star status remains firmly on the rise.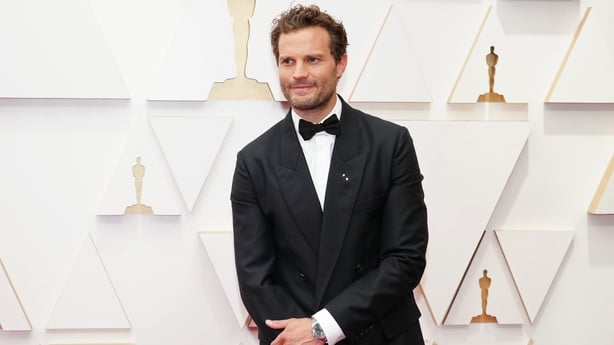 Jamie Dornan
Once named as one of the '25 Biggest Male Models of All Time' by Vogue, Dornan began his life in the spotlight as a model, featuring in campaigns for Hugo Boss, Calvin Klein and other big names in the fashion industry. It wasn't until 2006 that he began acting, soon landing a career-defining role in The Fall which saw him nominated for a BAFTA.
It was the Fifty Shades franchise that catapulted Dornan to worldwide fame, playing the moody yet mysterious Christian Grey in the movie adaptation which took him from Holywood Co. Down to Hollywood Los Angeles. Other productions like The Tourist, The Siege of Jadotville and the Academy Award-winning Belfast have kept Dornan in the steady position of a star consistently on the rise, even flexing his comedic muscles in Barb and Star Go to Visita Del Mar, showing his range as an actor. He's currently working on spy film Heart of Stone alongside Gal Gadot, which is set for release on Netflix next year.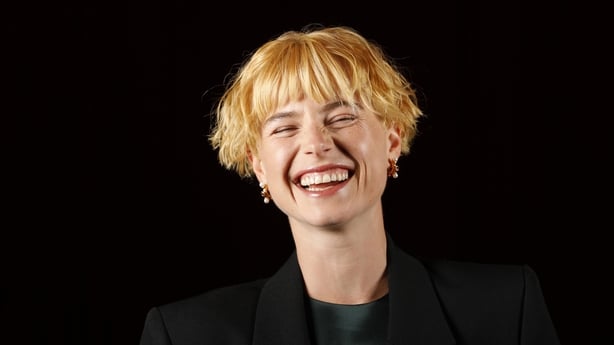 Jessie Buckley
The Kerry native first came to prominence in 2008, appearing in I'd Do Anything, a talent show geared at finding the next lead in the musical Oliver, where she finished in second place. Buckley then went on to star in several West End musicals, eventually breaking into the on-screen world, landing a role in BBC's War and Peace soon after.
It was her lead role in Wild Rose that earned Buckley a well-deserved BAFTA nomination for Best Actress in 2020, having previously been nominated for the Rising Star Award three years prior. Since then, her career has skyrocketed, with standout performances in HBO's Chernobyl, the lead role in Judy - a biographical film about the life of Judy Garland, Fargo, the Academy Award nomination-earning The Lost Daughter, and Charlie Kaufman's psychological thriller I'm Thinking of Ending Things, among others. Her ability to pick ambitious roles in which she continues to thrive proves Buckley's strength as an actor, and will no doubt earn her further awards and adoration worldwide.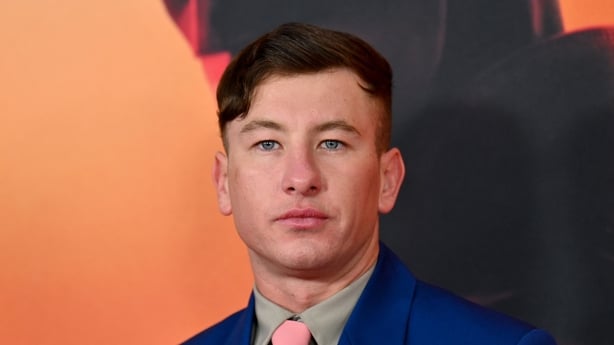 Barry Keoghan
Dublin's finest first garnered attention in RTÉ's Fair City and in Love/Hate, playing the role of a demented cat killer. It was Keoghan's role in Christopher Nolan's Dunkirk that earned Barry some rightful hype in 2017, accelerated by his performance in The Killing of A Sacred Deer in the same year, starring alongside Nicole Kidman and our very own Colin Farrell. He was nominated for BAFTA's Rising Star award in 2019, proving fierce competition for Jessie Buckley who was nominated in the same year. The pair met again filming the Chernobyl miniseries.
It was Keoghan's introduction to the Marvel Cinematic Universe film Eternals last year that elevated his already-impressive star status in Hollywood, as well as his role in The Green Knight. Adding to that, Keoghan's appearance as the Joker in a deleted scene from The Batman earlier this year caused mass hysteria, although it still remains unconfirmed as to whether he's set to take on the role in an official capacity. With ties to both DC and Marvel, Keoghan is sure to remain a constant presence on our screens for years to come, as he should.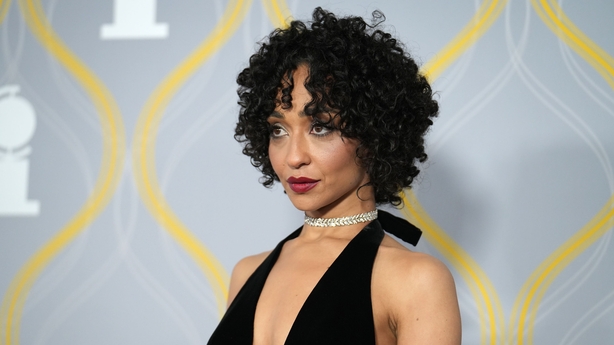 Ruth Negga
Trinity alumni, Negga is another one of RTÉ's Love/Hate stars, first coming to prominence in her role as the often grief-stricken Rosie. Moving on to theatre, she appeared in plays such as Hamlet and Titus Andronicus. Her role in Agents of S.H.I.E.L.D. in 2013 brought Ruth to America's attention, and despite a setback with her role in 12 Years A Slave being cut from the final edit, Ruth continued on an upward trajectory overseas regardless.
It was Ruth's roles in Ad Astra and Loving that put her firmly on the map. She received multiple award nominations for Loving, including an Academy Award and Golden Globe for Best Actress, as well as a BAFTA Rising Star nomination. Her most recent jaunt was on Broadway, starring as Lady MacBeth which earned her a well-deserved nomination for a Tony Award. It's only a matter of time before Ruth gets a high-profile award to her name and it'll be long overdue.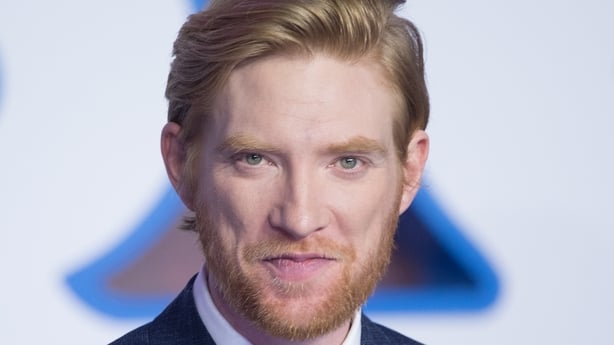 Domhnall Gleeson
Descending from Irish acting royalty, Domhnall has carved out a reputable name for himself in the industry. After many years of smaller projects for stage and screen, the Malahide native first broke into the mainstream in 2010 with his roles in Never Let Me Go and Harry Potter and the Deathly Hallows: Part I. From there, he catapulted to fame, boasting credits in the Academy Award-nominated True Grit, Anna Karenina and even an episode of hit sci-fi series Black Mirror.
It was Richard Curtis' About Time that allowed Gleeson to show his range as an actor, bringing a tender vulnerability to the role in 2013. Other notable appearances include Lenny Abrahamson's Frank, Calvary, Unbroken, Ex Machina, Brooklyn, The Revenant and Star Wars: The Force Awakens - there's almost too much to mention. With such a high calibre of movies to his name at not even 40 years of age yet, the future looks bright for the second-most famous Gleeson in Ireland, a title he's sure to relish.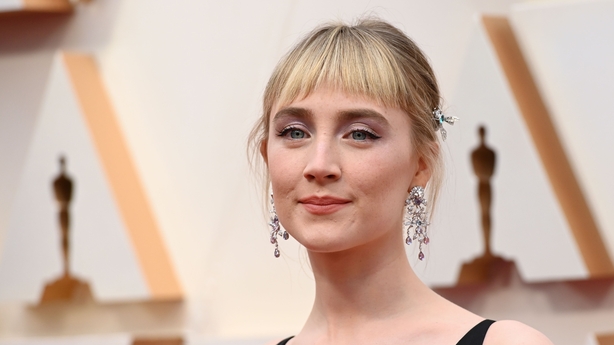 Saoirse Ronan
Another RTÉ breakthrough star, Saoirse began her acting career on The Clinic in 2003, followed by miniseries Proof in 2004. She made her debut on the silver screen in 2005, starring in I Could Never Be Your Woman, but it was her role in Atonement two years later that thrust her into the limelight, earning Saoirse nominations for a BAFTA, Golden Globe and Academy Award for Best Supporting Actress. What followed was a string of appearances in critically-acclaimed movies including The Way Back, Hanna and The Lovely Bones, for which she won a much-deserved BAFTA for Best Actress.
Saoirse has continued to carve out a staggering path of success since then, including her 2015 triumph when she starred in Brooklyn, based on Colm Tóibín's novel. Once again, she received BAFTA and Academy Award nominations, proving her consistent ability to pick roles that perfectly showcase her talent as an actor. Since then, she's continued to involve herself with mega box-office hits, including Lady Bird, Mary Queen of Scots, Little Women, The French Dispatch and more. Most recently, she took to the stage for The Tragedy of Macbeth last year, proving her worth as a stage actor as well as on-screen. Is there anything she can't do? It certainly seems unlikely.
Panadol is proud to celebrate The Best Of Irish by recognising Irish people making a difference all over the world.
Panadol, Made in Ireland. Panadol Extra Film-coated tablets contain Paracetamol. For pain relief. Always read the label/leaflet.