It's all happening in Soap Land! Get the lowdown on what your favourite characters are up to this week...
FAIR CITY
There's another shock for Sharon when she finds Anto's credit card bills. Sharon turns to Carol for support while she tries to get some money together. Later in the week, Anto tells another colossal lie - this time to Hayley.
Over at the property development, the tension between Damien and James mounts. Just what is James hiding?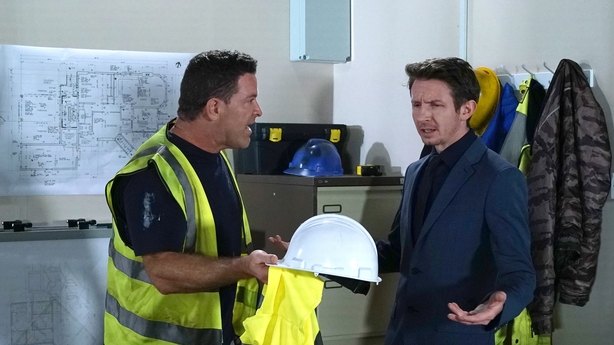 And get ready to meet a new face in Carrigstown - Ruth's teacher Simon. There's fun on the way as Paul's blood pressure goes through the roof!
EASTENDERS
Kat and Sharon prepare for the grand opening of Peggy's, and despite being sacked, Sam orders the staff around. Kat and Sharon's happiness is short-lived when they arrive to see Shirley has trashed the club as payback for all the times the Mitchells hurt her family.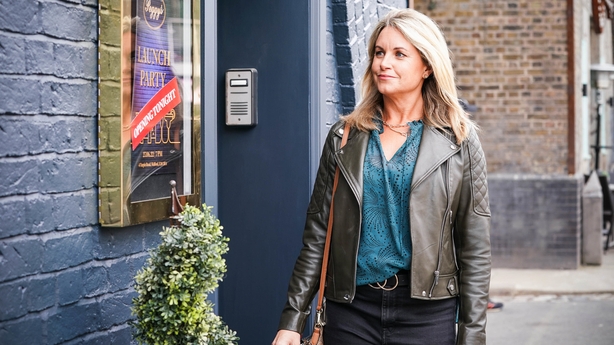 Shirley warns them she won't stop with her vendetta, but they are stopped in their tracks when two men enter waving a gun. As Shirley takes cover in the office, Kat and Sharon panic and try to call Sam for help but a gunshot rings out…
Meanwhile, Bernie tells Rainie she can have Roland but must leave Stuart. Rainie and Mitch discuss the situation, unaware Stuart is listening. Stuart later tells a heartbroken Rainie that he's ending things between them; she deserves Roland.
And Ben and Jay return home, but it doesn't take Kathy long to realise Ben is struggling. When Peter drops off a box of lost property, Lexi pulls out the shirt Lewis was wearing on the night of the attack, leaving Ben distraught.
CORONATION STREET
Carla warns Peter to think carefully about rejecting the life-changing sum of money on offer from Thorne and Simon also points out that a hundred grand could change their lives forever.
Later, Thorne meets Peter in the pub and orders him not to undo all his skilled work and embrace the second chance he has to live. As Thorne gets into his car, Peter can no longer contain his rage and angrily confronts him.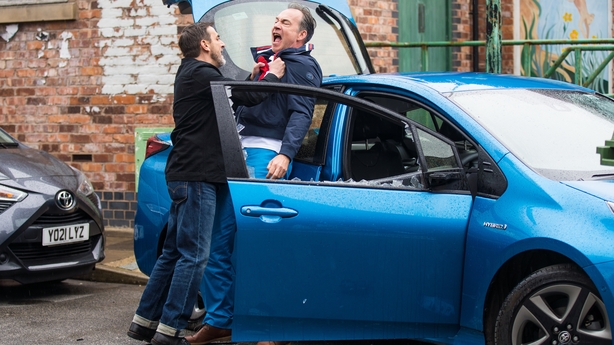 Elsewhere, Stephen apologises for blaming Gail for Audrey's accident and offers to broker peace between mother and daughter. At Audrey's bedside, with Gail in tow, Stephen firmly warns her that if they don't patch things up, he'll be on the first plane home.
And Todd tells George that he has to expose Frank's bullying ways. Todd forms a plan and spills a drink down Frank's shirt. How will Frank react?
EMMERDALE
Frustrated Chas feels like her life is spiralling out of control. Seeking comfort in Al, the two share a passionate kiss and Chas suggests they book a hotel.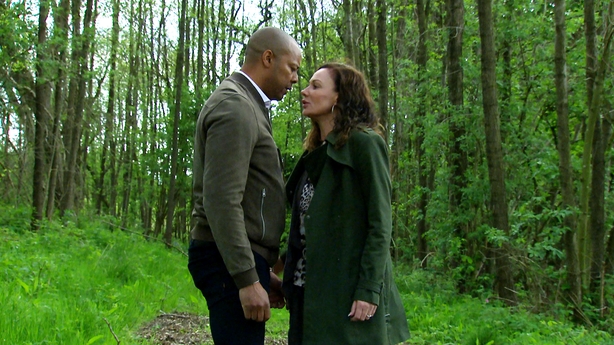 Nicola is really suffering post-attack and is left shaking when she hears a knock on the door and a shadow appears. Relieved to discover it's Bernice, she hides her inner torment.
Later, Nicola is overwhelmed by thoughts of her attack while driving her car. Panicking, she slams on the accelerator and accidentally collides with David's van.
Meanwhile, Mary tells Rhona to get a move on with her wedding plans, insisting that she wants to be alive to see it. Rhona is fuming when she finds out Mary has booked a date for her wedding without telling her.