Irish singer songwriter Mount Pelier has released his new single, Sunday. We asked him the BIG questions . . .
The solo project of teacher Simon O'Moore Donohoe, Mount Pelier is named after the hill close to where he grew up and where he would, many years later, record his debut EP at Hell Fire Studio with producer Peter Ashmore (Pillow Queens, Girlfriend).
We need your consent to load this YouTube contentWe use YouTube to manage extra content that can set cookies on your device and collect data about your activity. Please review their details and accept them to load the content.Manage Preferences
Simon says Sunday is "an ode to the morning after the night before, being lost in London and longing for home".
Tell us three things about yourself?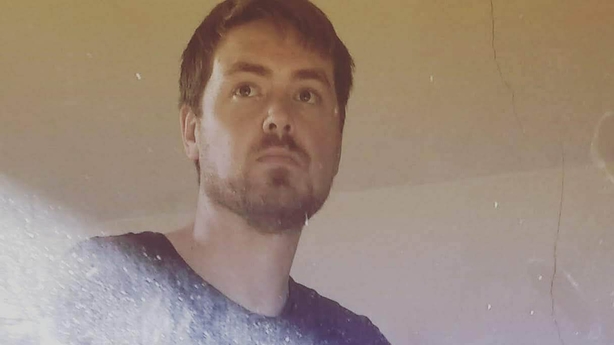 A dog once saved me from a burning building in Athens. I trained as an Environmental Biologist and wrote a research paper on lichen in East Africa years ago. I was plucked off the South Circular Road by Michael D. Higgins' gardeners when I fell off my bike and broke my two hands.
How would you describe your music?
Nirvana, Mogwai, Fionn Regan and Bob Dylan walk into a bar.
Who are your musical inspirations?
I feel like it's guitarists who have influenced my playing and that then feeds into the song-writing. Mogwai were a huge influence on how I write guitar, then Graham Coxon and Johnny Greenwood too. As a teenager I was obsessed with Dylan, the Beastie Boys, Blur, Neil Young, Bjork, Sigur Rós and Deftones.
What was the first gig you ever went to and the first record you ever bought/downloaded?
First gig was Placebo at the SFX in Dublin. I was young and afraid of the crowd. Now I'm old and afraid of the crowd.
Well, I feel first record is a double-edged question, there's the pre-being-properly-into-music first record, which was probably a Michael Jackson album, and then the getting into music first record, which was the either the first Foo Fighters album, or Ugly Kid Joe's Ugly as they Wanna Be.
What's your favourite song right now?
Devil is Fine by Zeal & Ardour, the song is a few years old, but I only discovered them recently. It's sort of an African-American spiritual mixed with black metal and it's brilliant.
Favourite lyric of all time?
"Ideas are like sparrows, They dart down the hall, the chimney and out of the spout, Down a worm hole and back up my mouth' - Hey Rabbit by Fionn Regan.
If you could only listen to one song for the rest of your life, what would it be?
Nina Simone's cover of George Harrison's Isn't it a Pity. I remember the exact place I was when I first heard it when it came up on a Spotify playlist. It was about 11pm on a night-time walk around the back of the Acropolis in Athens. The moment is seared into my memory.
Where can people find your music/more information?
Mount Pelier is not available in all good record stores . . . yet. I am on Spotify, Apple Music, Bandcamp, YouTube and all streaming platforms, but Instagram is the best place for regular updates. My account is @Mount_Pelier or follow this link.