Austin Butler's performance in the just-released Elvis is fit for The King. He tells Harry Guerin about his discoveries while working on the Baz Luhrmann-directed biopic - and what he hopes audiences will take away.
There were so many things that I didn't know about Elvis before making this film.
One thing I didn't realise was how deeply spiritual he was - and what a deep thinker he was. It was like this combination of how deep and spiritual he was but then how silly he was at the same time! I didn't realise how silly and what his sense of humour was like. When you watch him joking around with his friends, it's so bubbly and it just brightens my day.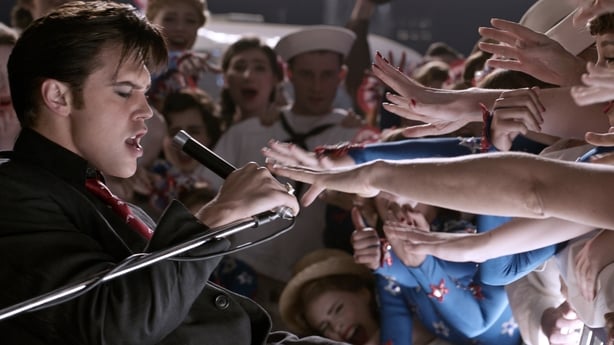 That was the thing: he had this constant duality in every way.
You can look at any characteristic of his and find almost the equal opposite somewhere else. That's what makes him such a complex human being. It's really fascinating.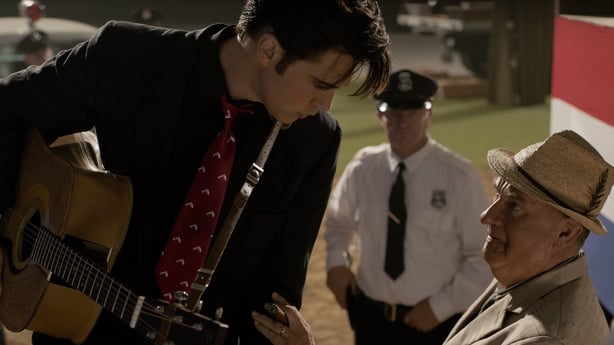 I received a lot of advice about the role from people that are around now - but the best thing was probably from Elvis himself.
Him talking about his own stage fright, him talking about being a shy child and that fear that he experienced because he cared so much. And so then the fact that I every day felt this responsibility, this immense pressure - and fear - before every time I'm walking out on stage - I could 'rest' with the fact that I knew he felt fear before walking out on stage too. And yet he was the most magnetic performer possibly that this world has ever had! I could then 'rest' in that. That taught me a lot about my own fear and how to change the rest of my life, for sure.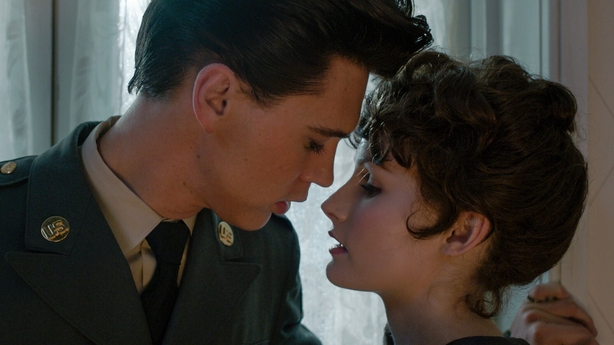 I spoke to Leonardo DiCaprio right when I got the part.
He said, 'Baz is going to push you off balance'. He said, 'You're going to love working with Baz - his attention to detail, his kindness - but he's going to push you off balance. He's going to keep you off balance - and he's going to pull things out of you that you never knew you had inside you'. That I kept coming back to because it was so true.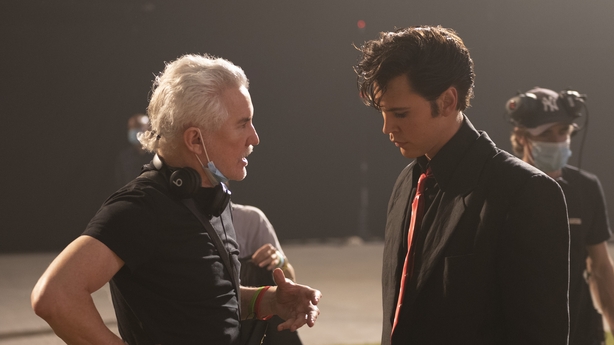 Baz is like a jazz musician.
He does all the work - he works so hard in the preparation - but when it comes time to film he may change everything on the day. It's improvisation. That's scary at first because you kind of want to rest on your homework, but the way that he works is, 'We do all the homework and then you put that aside and we're just living here'. He pulled things out of me that I didn't know that I had. There were many buttons that were pushed that pulled things out of me in that way.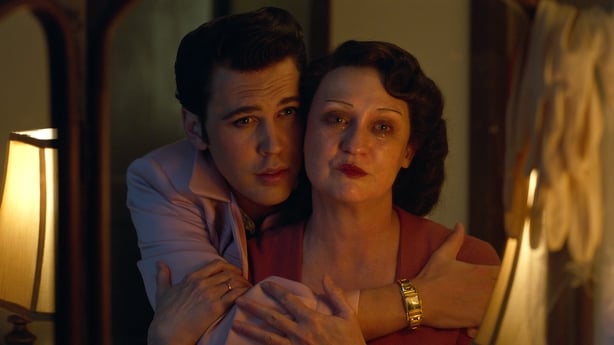 One of the biggest misconceptions people have about Elvis is thinking that there's this, like, magic thing that suddenly a star just is there - 'He just is that way. He was just born that way'.
You realise that there are so many things that influenced him and created the person that we see in Elvis. From the fact of him being born a twin and his twin being stillborn. The fact that Jesse's born before him and isn't alive... Gladys, Elvis' mom, is experiencing the deepest grief she's ever felt and suddenly she starts going into labour with Elvis. He's a miracle from the time he's born in his mother's eyes and she holds on so tight and so they become lethally enmeshed. His father goes to prison and he's dirt poor so he's got this drive to take care of his mom and take care of his dad. He was like the man of the house at three-years-old, in a way.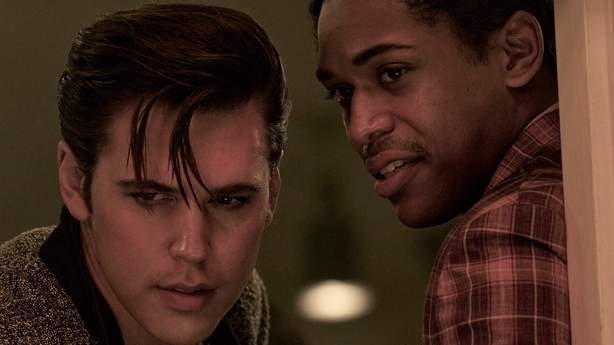 One of the main issues I'm so glad we get to see in this film is the fact that you do not have Elvis without black music and black culture.
It's just a fact. The fact that he was going to gospel churches and being moved by the spirit of what they were doing in these amazing gospel sessions. Going to juke joints and seeing [blues singer] Big Boy Crudup and going down to Beale Street [in Memphis] and getting to experience not only the music but the fashion down there. It influenced him immensely. He ended up becoming, like, this prism of inspiration that then you suddenly see and you go, 'Oh, that's Elvis'. But to see all the layers that created this man is really what's so fascinating - and I'm excited for people to get to see it in the film.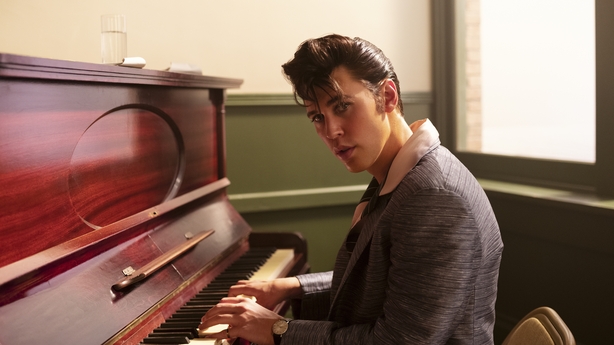 Elvis is in cinemas now.
Click here for more movie news.