Ethan Hawke makes a rare appearance as a baddie in new horror movie The Black Phone, but the real stars of the film may be young actors Madeleine McGraw and Mason Thames.
They play Gwen and Finney, two siblings growing up in late seventies Denver. Their home life with their widowed, alcoholic father is tough and school isn't much better.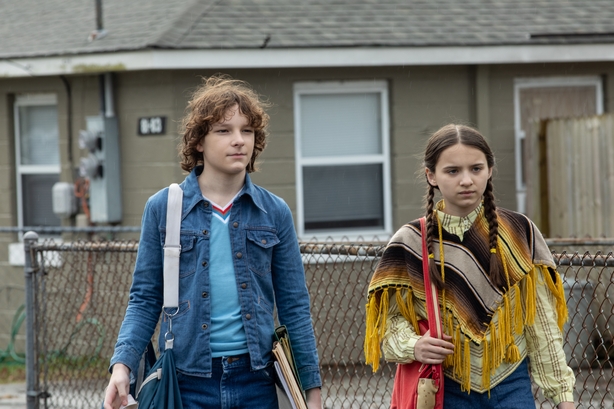 When local kids start disappearing and rumours of a child snatcher called The Grabber start circulating, Finney becomes increasingly nervous.
The spirited and fiery Gwen, who has inherited her late mother's gift for second sight, does her best to comfort him and it was a role Madeleine (who voiced Bonnie in Toy Story 4) really relished playing.
Read our review of The Black Phone.
Speaking to RTÉ Entertainment, she said: "It was so much fun playing Gwen because I felt like I could relate to her in so many ways, like her loyalty and how she would do anything to protect her brother and I would do anything to protect my family."
Impressively, The Black Phone is Mason's first movie.
"It's incredible because I've always loved horror movies so this being my first movie and working with Scott and Ethan and Madeline was really great," he said.
As Finney, Mason (14) spends most of the movie imprisoned by The Grabber in a dank basement and it meant working in very close quarters with Ethan Hawke, making his first appearance in a horror film since 2012's Sinister.
Hawke wears a pretty hideous devil mask, which changes depending on his mood, for most of the movie and Mason vividly recalls his first sighting of it.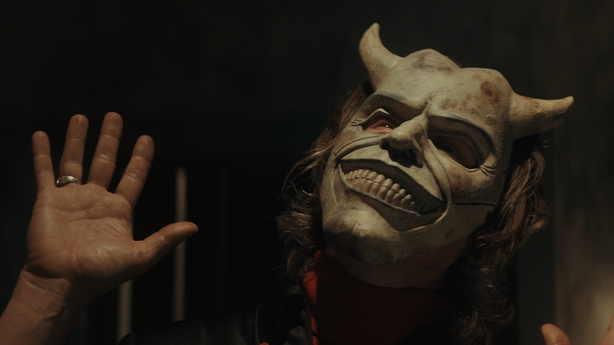 "The first time I saw it, it was in a briefcase, and I asked is that what I think it is?" he said. "They put it in front of me and said don't touch it. I just started laughing. It was the coolest thing I've ever seen, and I just wanted to run away with it.
"Every scene I was with Ethan, and he has that mask on was so incredible."
Madeline is also a fan of horror. "I have to force my parents to let me watch some horror movies. I watched IT and it took forever to even get my parents to let me watch it. That's why I am so happy that I was able to watch The Black Phone."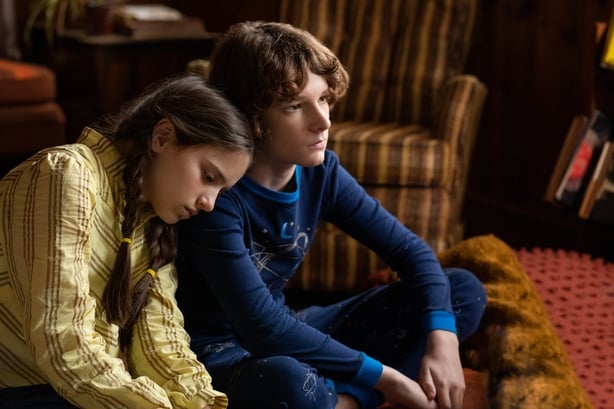 This may be a horror movie, but it is also a very touching family drama about the relationship between a brother and sister.
"They tell each other everything and they would do anything to protect each other," Madeleine said. "I think it's really cool that we get to follow the bond between them in the movie."
Alan Corr @CorrAlan2
The Black Phone is in cinemas now.