All roads are leading in One Direction tonight as Harry Styles plays a sell-out gig in the Aviva Stadium.
Superfans began queuing at 6am this morning as they geared up for the Irish leg of his Love on Tour solo show.
Styles, 28, has brought fashion fever to the capital - pink boas and tie-dyed jumpsuits are among the bursts of colour in the crowd.
Attending Harry Styles at Aviva Stadium this Wednesday? Key information below and full information can be found at https://t.co/8GKy2oRCKG

🚫 No early queuing
🚌🚉Please use public transport
🚫 No parking at venue
🚗 Please use city centre car parks pic.twitter.com/i6l8KlT4ad

— MCD Productions (@mcd_productions) June 20, 2022
A return to live concerts at the stadium is, as the title of his hit track suggests, a Sign of the Times.
RTÉ News spoke to some of those who went that extra mile to reach the queue before 7am.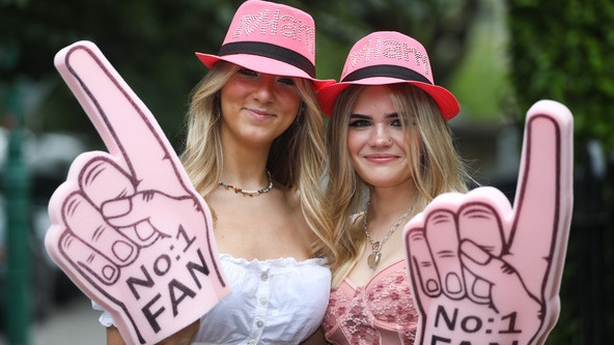 Lilou travelled from the south of France for the concert.
She arrived before 7am and had no hesitation about queuing for more than 13 hours before the English singer-songwriter is due on stage at 8.30pm.
Lilou has been interested in Styles for the past ten years - ever since he shot to fame alongside Mullingar band mate Niall Horan in One Direction.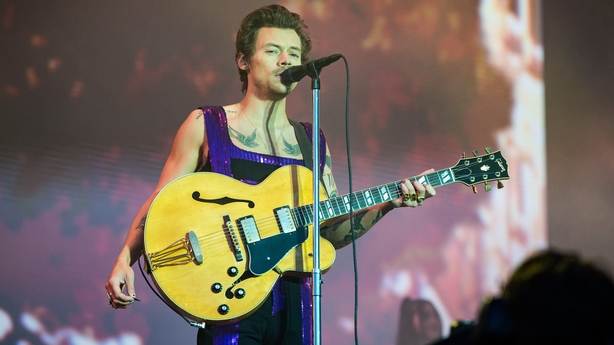 Patricia, from Spain, travelled to Ireland specially for the concert.
This will be her second time seeing Harry Styles, the last time being a pre-pandemic show in 2018.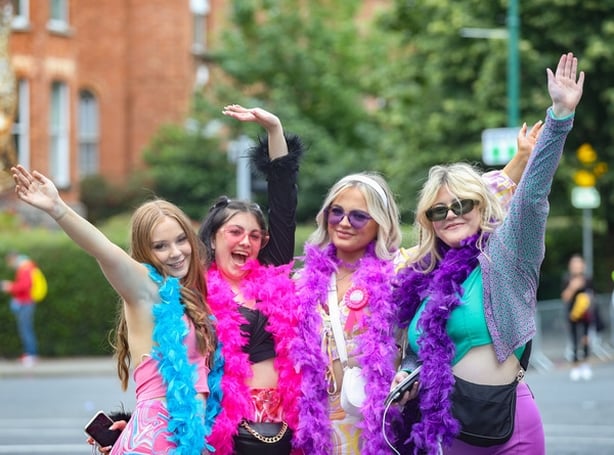 Her alarm went off at 5am and she began queuing before 7am.
She said that it will be a long wait, but worth every minute.
Fans of @Harry_Styles began queueing outside the Aviva Stadium from early this morning ahead of his concert tonight.

The superfans joined the queue 13 hours ahead of time hoping to get as close as possible to the former One Direction star | Read more: https://t.co/pQcFkfgoHL pic.twitter.com/FuuU0f0xGc

— RTÉ News (@rtenews) June 22, 2022
Two Brazilian women who are studying in Ireland say that they became friends because of their shared love of Styles' music.
The first time they met, they bought tickets for the concert and promised to go together. They have been friends ever since.
"Harry Styles made us become friends. We are just friends because of him," she said.
Harry out swimming in Dublin today! *June 21 #HarryStyles pic.twitter.com/xSzaC5YcVl

— fav updates (@1Daily_Update) June 21, 2022
Styles arrived in Dublin on Monday and has been taking in the sights with his girlfriend, director and actress Olivia Wilde, including a dip in the Vico Baths in Killiney.