Ethan Hawke says he was initially reluctant to take on the role of The Grabber - a failed and bitter clown turned child snatcher - in new horror movie, The Black Phone.
Oscar-nominated Hawke (51), who has previously starred in acclaimed films such as Dead Poet's Society, Boyhood and Before Midnight, dons a fright mask and stalks a terrified neighbourhood in 1978 Denver.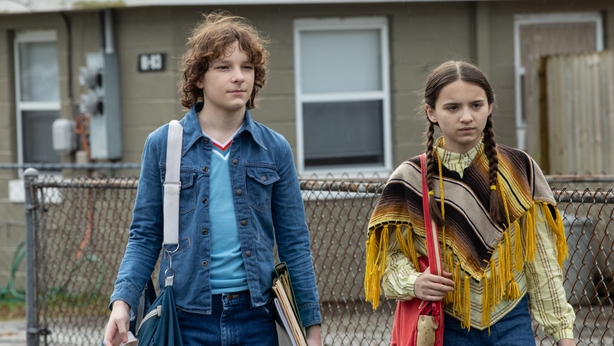 Meanwhile, local brother and sister Finney (Mason Thames) and Gwen (Madeline McGraw) are dealing with a troubled homelife with their alcoholic father.
The film sees Hawke reunite with filmmakers Scott Derrickson and C. Robert Cargill for the first time since his role in 2012's Sinister.
Read our review of The Black Phone
Speaking about The Grabber, the actor told RTÉ Entertainment, "In general, I don't like playing villains. I just don't enjoy it. Just inviting all that stuff into your imagination is painful but I really admire Scott.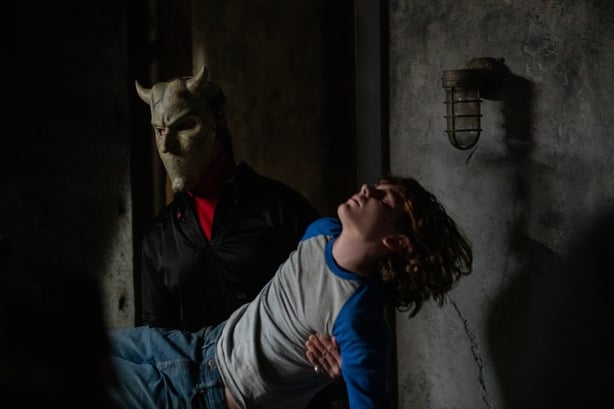 "I like the way he thinks about movies, and I like the way he tells a story and if you're going to do it you may as well do it with it someone who is able to tell a good story.
"Also, I found it so rare to have a script that was so scary and at the same time felt like it had a heart of gold. There was something beautiful about this movie and the story of a brother and sister who take care for each other because the adult world isn't taking care of them.
"I'd never seen a movie that was terrifying but was also a feelgood movie - a coming of age scary movie. It was really interesting and really well drawn."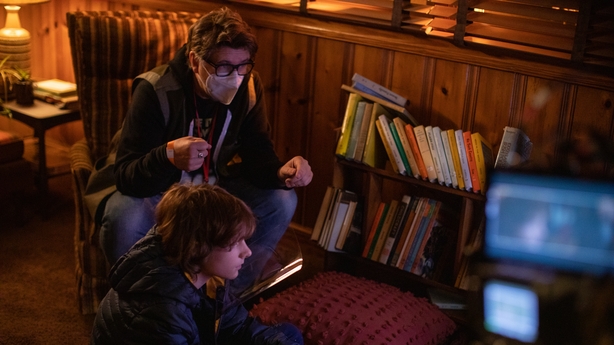 Hawke makes a brave move for any actor and spends 90% of The Black Phone wearing a grotesque devil's mask, which was created by Tom Savini, who is best known for his special effects makeup in horror films including Friday the 13th, Day of the Dead, and The Texas Chainsaw Massacre 2.
Savini and his partner Jason Baker also created masks for heavy metal band Slipknot and for World Wrestling Entertainment.
"I just loved it," Hawke says. "Masks have such power, but I love the Bob Dylan line - `if someone is wearing a mask you know they're telling you the truth and if someone doesn't have a mask on you know they're lying'.
"Everyone has a mask on, and The Grabber obviously has one on and there is so much power and mystery and there's where a lot of Greek theatre stems from, the iconic imagery."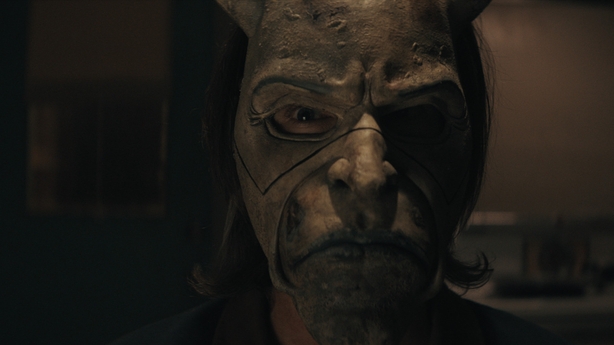 He adds, "So acting is at its most honest when it's a sense of play, a sense of pretend and we're going to spin a yarn - if you wanna see a scary movie, get the popcorn! Scott knows who to spin a good yarn."
The Black Phone really taps into the existential fears we all have in childhood and as Finney and Gwen, Madeleine McGraw and Mason Thames are the beating heart of the movie.
"I'm here promoting the movie, but it really is their film," says Hawke. "They're the reason to see the movie and what makes a great juvenile performance is so rare, it's hard to do and if you don't have the right kid who's willing to throw themselves at it and give a piece of themselves to do it then it's not gonna work,
"Madeleine and Mason are wonderful, and I'm indebted to them because it works, and it works because of them."
Alan Corr @CorrAlan2
The Black Phone is in cinemas on Wednesday