It's all happening in Soap Land! Get the lowdown on what your favourite characters are up to this week...
FAIR CITY
Zak's day of reckoning arrives - and Joan discovers that the prosecution has submitted new evidence. Prepare for ructions galore this week.
Anto's postal route changes and he later hears that Renee lodged a query about letters being opened. Things deteriorate between Sharon and Anto as she learns more about what has been going on behind her back.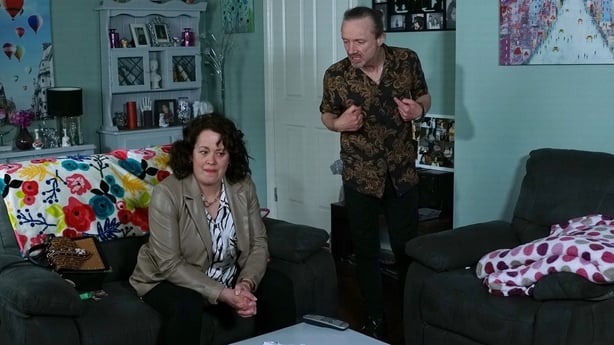 Elsewhere in Carrigstown, Alex and Jon get on the wrong side of Jane...
EASTENDERS
Zack is wracked with guilt after his night with Sam and resolves to tell Nancy the truth. However, when Nancy apologises for her behaviour, he decides to keep it to himself.
Later at a party in The Albert in memory of Tina, disaster strikes when Nancy finds out that Zack slept with Sam. Zack pleads for forgiveness, but what will Nancy do?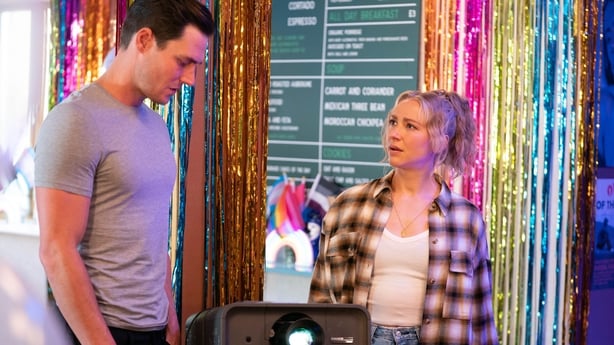 Elsewhere, Stacey realises Kheerat is keeping their relationship from his family and assumes it's because he's embarrassed. He assures her that he wants it to be just them for a while, with no one else meddling.
Chelsea is concerned when Jordan seems under the weather. Her worst nightmares come to life when she arrives home after work to find paramedics tending to Jordan. In the hospital, a distraught Chelsea blames herself for Jordan being sick with suspected meningitis.
CORONATION STREET
Rita finds Audrey in the Rovers having her first drink of the day. David tells Audrey it's time to go home, but as she heads out she trips and falls to the floor.
When Gail tries to talk some sense into Audrey, she hits the roof. Later at the barbers, Audrey staggers into a motorbike that falls and knocks her over as she cries out for help.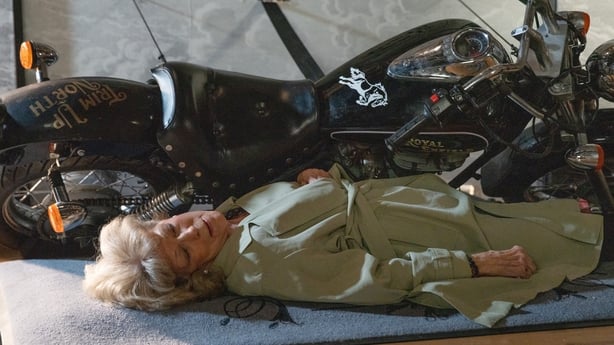 Meanwhile, Max is taken aback when he gets a message from Sonya asking him to send a naked picture. He's in for an even bigger shock when he receives another message demanding a thousand pounds or the picture will be posted online.
And when Abi suggests she'd like to take Alfie to see Kevin, Wendy covers her unease. On the street, Tracy is horrified to see Wendy Crozier with Abi and demands to know what's going on.
EMMERDALE
Chas struggles the morning after hearing of her mum's illness and her heart breaks when Faith reveals that she doesn't want to carry on with her chemotherapy.
Chas confronts a stoic Cain with the news that Faith wants to stop her chemo. Knowing Cain is the only one their mum will listen to, she implores him to reach out.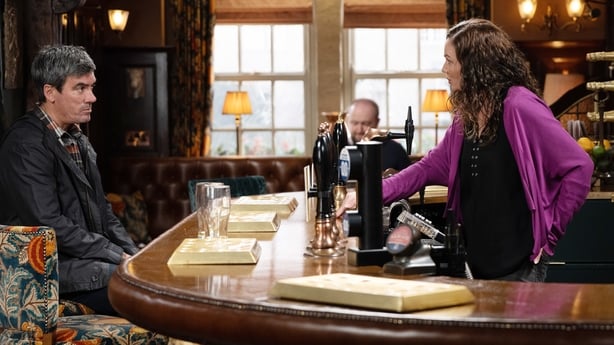 Faith is later swayed by Chas into resuming her chemo. Heavily in denial, Chas isn't aware that this isn't the decision Faith wanted to make.
Elsewhere, Leyla is surprised when Jai's old dealer offers her a deal on some drugs. At the Hide, Leyla offers to pay for everyone's food as suspicious Suzy watches on, aware that Leyla is behaving out of character.
Sam is blindsided when Lydia reveals a brochure of expensive caravans that are nothing like the cheap one he has already bought her.