Alternative folk act Brian Corbett has released the video for his new single, Wonder. We asked him the BIG questions . . .
After moving across the Atlantic five years ago to live in Toronto, Brian Corbett found himself in a music scene he had never experienced before.
We need your consent to load this YouTube contentWe use YouTube to manage extra content that can set cookies on your device and collect data about your activity. Please review their details and accept them to load the content.Manage Preferences
He rubbed shoulders with a variety of artists and writers who instantly broadened his music and writing palette. After five years away from home he grew tired of city life and moved home to the deep wilderness of Connemara.
Speaking about the video, the Galway man says, "It's my first ever music video I've ever shot. There was a vision there the minute we finished the song and heard it back, like shooting the video at night inside the car which allowed us to do some really nice atmospheric neon lighting and narrative imagery shots.
"There was some raw handheld footage interacting on a beach at sunset which gave a natural feel to it. I wanted it to be intimate so people can relate to both the song and the music video. And now it's happening, there is no greater feeling."
Tell us three things about yourself?
I'm obsessed with music, I'm told I have a funny sense of humour, always being honest with myself.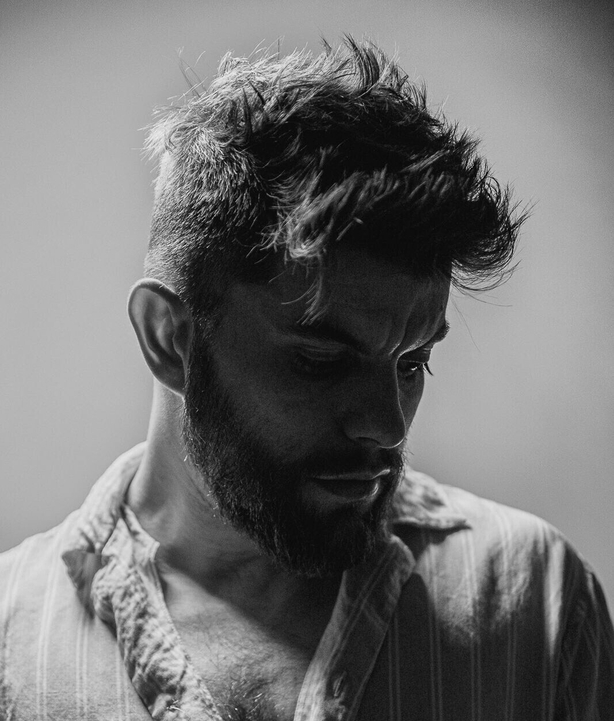 How would you describe your music?
Folk rock/alt pop.
Who are your musical inspirations?
At a very early age deeply inspired by Damien Rice I found myself getting lost in his tones and lyrics, today I have to say Bon Iver and Nova Amor and Ray LaMontagne, Dermot Kennedy. Their musical talent is endless and something so magical that I experience every time I listen to those guys. Just amazing.
What was the first gig you ever went to and the first record you ever bought/downloaded?
The first gig I ever went to was a Boyzone show when I was 10 years old. The first record I ever bought was a Damien Rice's album O, I must have played it so much it broke! Still one of my favourite albums till this day.
What's your favourite song right now?
My favourite song now is Anchor by Nova Amor it's just so sweet and effortless, takes you to another place!
Favourite lyric of all time?
My favourite lyric of all time has to be from Dermot Kennedy's song called After The Rain - "When embraces subside, and the lilies have died It comes down to her tears on a sheet".
If you could only listen to one song for the rest of your life, what would it be?
Bon Iver - Holocene.
Where can people find your music/more information?
You can find my music across all streaming platforms and any information on my website and socials: Website: www.briancorbettmusic.com. Instagram: @iambriancorbettmusic.