It's all happening in Soap Land! Get the lowdown on what your favourite characters are up to this week...
FAIR CITY
All eyes are on Dearbhla and Cian to see if their relationship will survive. Their holiday was a disaster, Zak's problems loom large, and Dearbhla's doubts are growing about Cian being the man for her. Will they be together or at war by next week?
Anto's gambling addiction causes more havoc - lying to Sharon, borrowing from Tommy, and fighting with Carol. Then, a worrying letter arrives...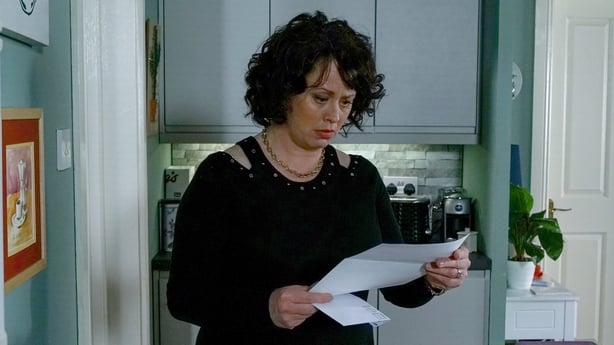 Elsewhere in Carrigstown, the romantic intrigue between Hayley and Jon increases when hours become available in McCoy's.
EASTENDERS
Janine is on tenterhooks when Nancy storms into The Vic, visibly upset about something. Janine intercepts a call from a drunk Linda and gets a cab to meet her.
She gives Linda and Annie a lift home and pleads with her not to tell Mick the truth. However, tragedy strikes when Janine loses control of the car and crashes.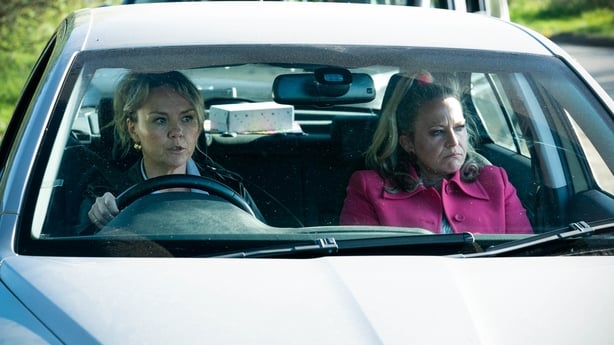 Shirley later gets a call from the hospital to say there's been an accident. Nancy, Mick and Shirley rush to the hospital and get some devastating news – Linda is in critical condition and could die.
Meanwhile, Ben shows up for work and is put out to see Kheerat has hired another mechanic, Dave. Ben is uncomfortable with Dave's over-familiarity so heads off for some fresh air. Callum tells Lewis he should report his homophobic attack to the police, unaware that a spooked Ben is watching on.
CORONATION STREET
When Frank calls to No 11, Eileen mistakes him for an ex-prisoner selling door-to-door. When Sean reveals that Frank is his new boyfriend, Eileen is mortified.
In the Rovers, Sean introduces Frank to George but he becomes flustered when he recognises Frank from school.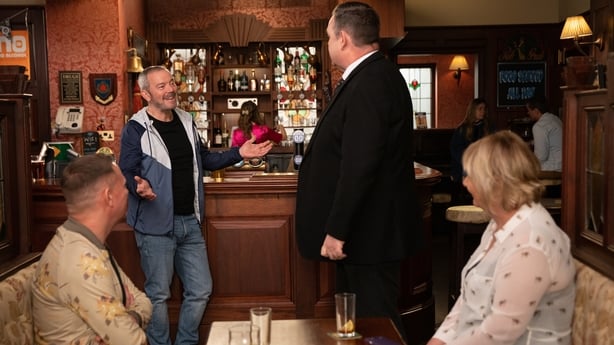 Elsewhere, Max offers to help his school friend Sonya with her media studies homework. After a few messages, Sonya agrees to a date. Max grins at his screen while David and Shona watch amused.
And the street reels in the aftermath of the car crash as Alfie's future seems increasingly uncertain. Suspicions later mount about the circumstances surrounding the crash.
EMMERDALE
Noah is stunned when Charity takes Mack's side as she sticks up for herself. Noah later refuses to get his stuff from Charity's, claiming not to have a mum anymore.
In court, Charity sees Noah's reaction to her arrival and regrets coming. As the sentencing commences, the group anxiously await Noah's fate.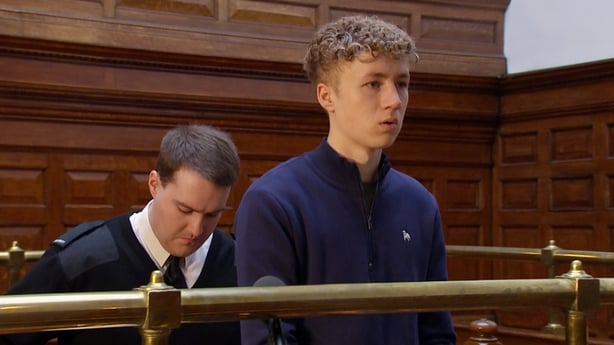 Meanwhile, Kim worries that Will is hiding something despite his best efforts to put her off the scent. Later, Mike tells Will that a man fitting Jamie's description was spotted near Hazel's house and suggests a DNA test.
Will grapples with the need to obtain hard evidence of Jamie's existence with the thought of continuing to lie to Kim. What will he decide?
Also coming up, David is broken-hearted as he fires Kerry in a bid to save money, Ryan agrees to Marcus moving in with Ethan and Bernice and Nicola compete with each other over council business.
ROS NA RÚN
Where is Bobbi Lee? That's the big question this week when the bride-to-be does a runner as Niall organises the wedding day. Will Bobbi Lee be found?
There's a new arrival in the village - Sonny's other half, Crystal! To Tadhg's dismay, it's not going to be a flying visit!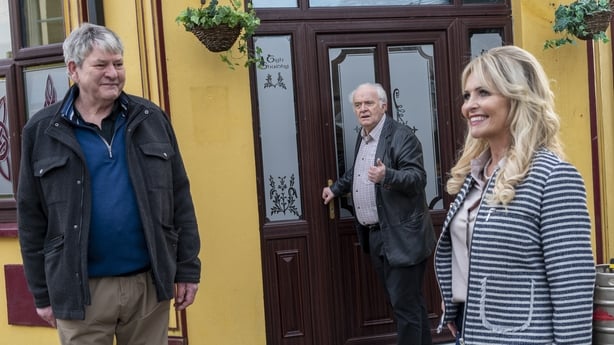 Berni visits the hospital and Briain wants to know why. What will she tell him?