Mariah Carey is being sued for $20 million for alleged copyright infringement over her hit song All I Want for Christmas Is You.
The singer and her co-writer Walter Afanasieff are both named in the lawsuit, which is being brought by songwriter Andy Stone.
The song was released by Carey in 1994 as part of her album Merry Christmas and has gone on to be recognised as one of the most well-known festive hits. All I Want for Christmas Is You has earned Carey a reported $60 million in royalties over the last three decades.
In legal documents filed at the US District Court in the Eastern District of Louisiana, Mr Stone claims he co-wrote and recorded a festive song of the same name in 1989 and never gave permission for it to be used.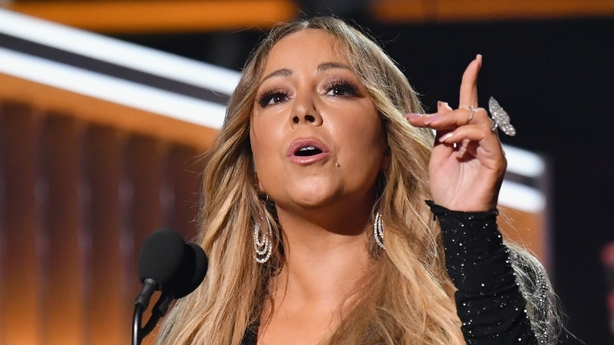 Stone's song, released with his band Vince Vance and the Valiants, enjoyed moderate success on Billboard's country music charts in the US.
Despite having the same titles, the songs sound different and have different lyrics.
We need your consent to load this YouTube contentWe use YouTube to manage extra content that can set cookies on your device and collect data about your activity. Please review their details and accept them to load the content.Manage Preferences
Stone, though, accuses Carey and Afanasieff of aiming to "exploit the popularity and unique style" of his song, causing "confusion".
The court documents allege that Carey and her collaborators "knowingly, willfully, and intentionally engaged in a campaign" to infringe Stone's copyright for the song.
They added the defendants had also allegedly committed "acts of unjust enrichment by the unauthorized appropriation of plaintiff's work and the goodwill associated therewith".
Stone is seeking damages of $20 million. It is unclear why he has filed the suit almost 30 years after Carey released her song.
The documents state that Stone's lawyers first contacted Carey and Afanasieff last year but the parties were "unable to come to any agreement".
Carey's publicist did not immediately respond to a request for comment from AFP.
Her album Merry Christmas was released by Columbia Records on 1 November 1994 and became the best-selling US Christmas album of all time, selling more than 15 million copies worldwide.
It is not uncommon for songs to have the same title. Some 177 works are listed under the title All I Want for Christmas Is You on the website of the United States Copyright Office.
Source: Press Association, AFP