Irish singer-songwriter Davie Furey has released his new single, History. We asked him the BIG questions . . .
Furey says the song was initially written for his friend, Irish boxer Michael Conlan, the former Olympian who just challenged for the WBA world featherweight title.
We need your consent to load this YouTube contentWe use YouTube to manage extra content that can set cookies on your device and collect data about your activity. Please review their details and accept them to load the content.Manage Preferences
"While I was working on History, Michael was in my head," Furey says. "To have him fighting for the world-championship belt, I thought it was something to be proud of.
"But as songs often do, it evolved into something much broader than that. It came to represent the last two years, which have, of course, been difficult. Covid has changed us, changed our attitudes. A lot of people were on their own during the pandemic, and when you're alone you have a lot of time to think.
"People picked up new hobbies. They reconnected with their families, their pets and nature. Whether that persists as we get back into the normality of life, I don't know.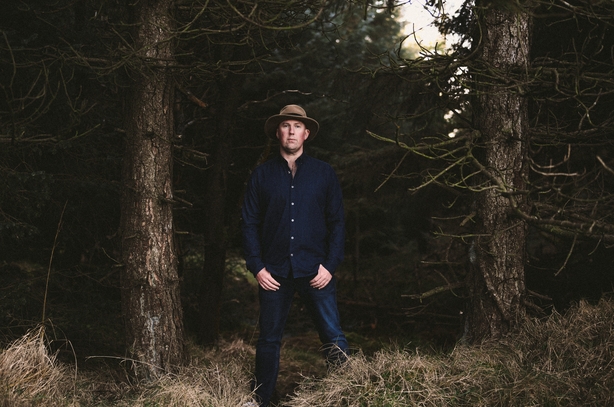 "But for a lot of people, the experience changed the course of their lives. And that's what History reflects upon - the restoration of our lives."
Tell us three things about yourself?
I'm good at emptying the dishwasher but terrible at DIY. Music is my work, but I don't feel defined by it. If I happen to be hungry, stay away.
How would you describe your music?
My new single, History, is an anthemic slice of Celtic-folk-infused, synth-bolstered jangle pop . . . apparently.
Who are your musical inspirations?
Too many to mention . . . Tom Waits, Bob Dylan, Dolores Keane, Jinx Lennon, Sinead O'Connor.
What was the first gig you ever went to and the first record you ever bought/downloaded?
First record could have been Michael Jackson's Bad album.
What's your favourite song right now?
Love the new War on Drugs album so think it would be Old Skin or I Don't Live Here Anymore.
Favourite lyric of all time?
Again, too many to mention. Love Shane MacGowan, here's a few lines from Aisling - "One, two, three, four, turn your poles, Give me a cup of sweet poitín, Madness from the mountains crawling, When I first saw you, my own Aisling".
If you could only listen to one song for the rest of your life, what would it be?
Tangled up in Blue - Bob Dylan.
Where can people find your music/more information?
My website, Facebook, Twitter, Instagram, Bandcamp, Spotify.