The award-winning Australian drama series The Newsreader will receive its Irish premiere on RTÉ2 and the RTÉ Player on Tuesday, 7 June.
The complete box set of the six-part series will be available on the RTÉ Player from Tuesday, with the first two episodes also airing from 9:00pm on RTÉ2.
"In the cutthroat world of a commercial TV news station in 1986, ambitious reporter Dale Jennings played by Sam Reid (Waiting for the Barbarians, The Railway Man) and notoriously 'difficult' news star Helen Norville played by Anna Torv (Mindhunter, Fringe) find themselves paired together," says the synopsis.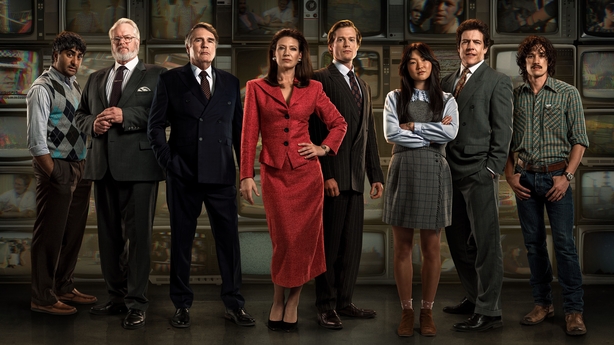 "Covering an extraordinary chain of news events from the Challenger Disaster, to Halley's Comet, to the AIDS crisis, Dale and Helen's personal and professional lives begin to intertwine.
"This is a story of a great, unconventional relationship in a world on the cusp of change."
Among The Newsreader's wins at the Australian Academy of Cinema and Television Arts Awards were Best Drama and Best Actress for Anna Torv.
A second series has been commissioned.