Director Lenny Abrahamson has said emerging star Alison Oliver's life is about to change when the new Sally Rooney adaptation Conversations with Friends hits screens because she is "so spectacular" in it.
The TV series, which will debut on RTÉ One on 18 May, follows in the footsteps of the feverishly beloved adaptation of Sally Rooney's book Normal People which was released in 2020 and made instant stars of leading actors Paul Mescal and Daisy Edgar-Jones.
Abrahamson, who is back on co-directing duties for Conversations with Friends, said that the process of making Normal People informed the adaptation of Rooney's debut novel.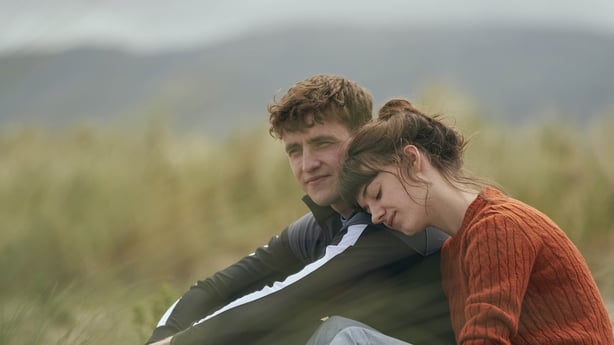 "Conversations with Friends was something that Element [Pictures] had been working on in advance of Normal People but it was as a feature and it was really hard to crack," he told RTÉ Entertainment.
"When we decided to work on Normal People it was really obvious it should be television because of how episodic it was and the chapters moving between characters and it just felt like that. It was actually doing Normal People, the second novel, that showed us how to do Conversations with Friends.
"So in a way the whole of this approach to Conversations with Friends came out of working on Sally material in that way. It just made an awful lot of sense."
While Normal People depicts the emotionally charged first love between a young couple, Conversations with Friends explores the complex relationship between two college students, Frances (Alison Oliver) and Bobbi (Sasha Lane), and an older married couple, Nick (Joe Alwyn) and Melissa (Jemima Kirke), they become involved with.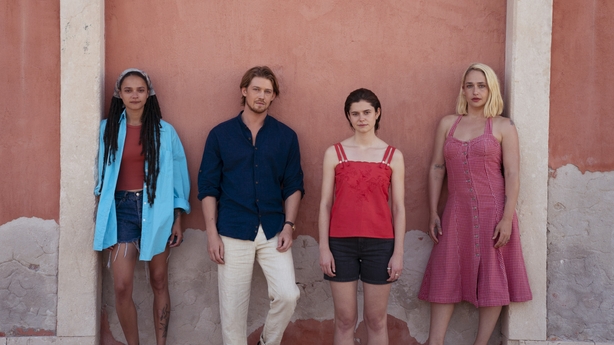 The Oscar-nominated Room director said that casting newcomer Oliver, who was a recent graduate of the Lir Academy in Dublin, for the central role of Frances was key to the entire production.
"It was just so great. I was thinking about this recently, if you'd asked me what was the big challenge as we approached making Conversations with Friends we all would have said finding Frances," he said.
"Our casting director Louise Kiely sent a couple of bunches of self-tapes early on, it was lockdown, we weren't meeting anybody, it was all conversations by Zoom.
"And Alison just jumped out, she just got Frances. You could feel all the self-consciousness and the uncertainty, see every thought, just amazing. As a character study she got her so beautifully."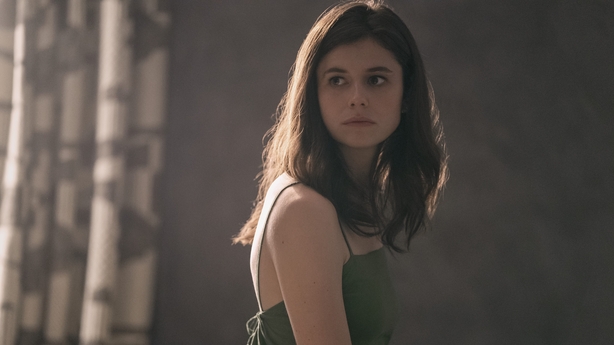 "Once we had Alison, in a way then the challenge became finding the other three people that work best around her. Making a quartet of people work is hard, that took quite a long time," he continued.
"We looked all over the world for everybody and ultimately found these three fantastic actors, Sasha Lane, Jemima Kirke and Joe Alwyn. Now I can't imagine them as other people."
Abrahamson said Oliver's profile is about to change massively.
"I remember having that conversation with Paul (Mescal) and Daisy (Edgar-Jones). Maybe three-quarters of the way through shooting Normal People we thought 'They are amazing'. But of course we couldn't know then just how stratospherically they would rise after it was broadcast.
"So in this case Alison has some warning, and she knows Paul and Daisy. But I do think her life's going to change, she's so spectacular in it, she's such a talented actor and so many eyes will be on her.
"But she's got a great family and lots of great people around advising her and brilliant friends. She's also incredibly down to earth and lovely so I think she will be absolutely fine."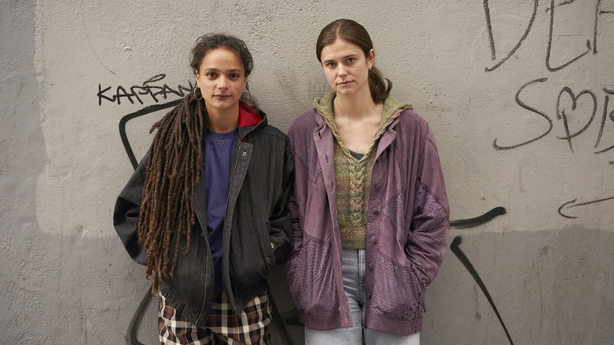 Conversations with Friends was shot in the midst of strict Covid restrictions over six months last year. The director agreed that the strange working conditions had the unintended benefit of bringing the cast and crew closer together.
"There was no choice but for all of us to hang around together because you're effectively in a bubble and you're trying to be as sensible as you can be," he explained.
"There was just this sense that we were working in this very odd time when everything else was super quiet, so it did lend this intensity to the process and it was an opportunity for people to bond with each other."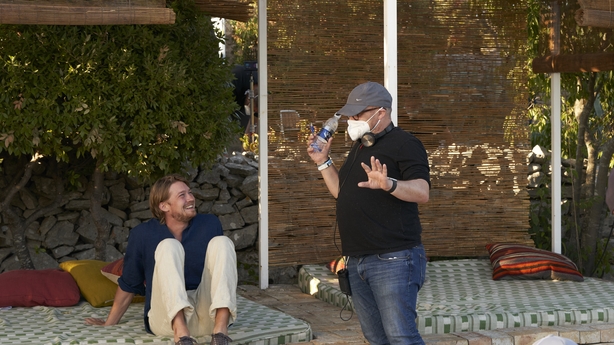 The cast were enthusiastic about Abrahamson's way of working, with Oliver saying he is "one of the funniest people ever so he really creates that lightness on set".
Abrahamson said that he prefers that way of working.
"You can be incredibly serious in the work, in the prep, in the intensity of doing it, but if you can leaven that with a bit of ordinary human fun and warmth, I think it massively benefits.
"We had some amazing laughs, even in very serious scenes it was possible to do that. I like to work that way, there's more camaraderie in that... Actually it's more productive.
"If you scream and shout and everybody hates you, maybe to some extent they think 'oh I better just do it' but I don't think that's anything like as good as people who want to work together."
Conversations with Friends will begin on RTÉ One and the RTÉ Player on Wednesday, 18 May at 9:35pm.