Conversations with Friends star Jemima Kirke has said she "cried" after filming a scene where her character has a swim in the Irish sea, saying it was "the hardest thing I've ever done as an actor".
The British-American actress, probably best known for playing Jessa in six seasons of Lena Dunham's comedy-drama Girls, is among the leading cast members in the eagerly-anticipated adaptation of Sally Rooney's 2017 debut novel.
She plays the urbane writer Melissa in the series, with Joe Alwyn playing her remote husband Nick. Their marriage comes under considerable strain when they become involved with a pair of young college students, Frances and Bobbi, played by Cork newcomer Alison Oliver and American Honey star Sasha Lane.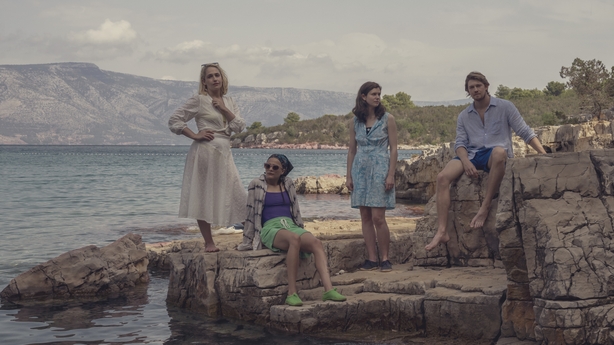 Speaking to RTÉ Entertainment ahead of the series debuting on RTÉ One on 18 May, Kirke and Lane discussed the day they shot the sea swimming scene in Seapoint in Dublin.
When asked if it was a defining experience for them, Kirke replied: "For me it was. Sasha how was it for you?"
"I didn't like it!" Lane exclaimed. "I didn't want to be in it, I didn't want to do it..."
"Mine's more intense then," Kirke interjected. "Not only did I not like it, it really was the hardest thing I've ever done as an actor.
"Physically and mentally, not emotionally but mentally, and afterwards I will say that I cried because it was over. I cried.
"Every single day on set I asked 'when are we shooting that scene, is it in Belfast, is it in Dublin, will we be wearing a wetsuit? I was obsessed!"
Warning: Trailer contains strong language.
We need your consent to load this YouTube contentWe use YouTube to manage extra content that can set cookies on your device and collect data about your activity. Please review their details and accept them to load the content.Manage Preferences
Despite her aversion to Baltic water temperatures, Kirke agreed that there was a certain magic on-set when the four main cast members were together.
"I found there was and I hate the word magic, as much as I hate the word universe and things like that, it doesn't describe things well to me," she explained.
"But for this it was the perfect word. There was a sort of Hitchcock moment when we were all on set for the first time where I looked around and I was like 'Oh my god is this a conspiracy? How did this happen?'
"It just felt so uncanny the way everyone was cast so perfectly, not for the way we looked, or even our personalities but it was almost like there was a vulnerability that we all had as individuals that fit with the character, a specific vulnerability. Not only that, we all got along like a house on fire."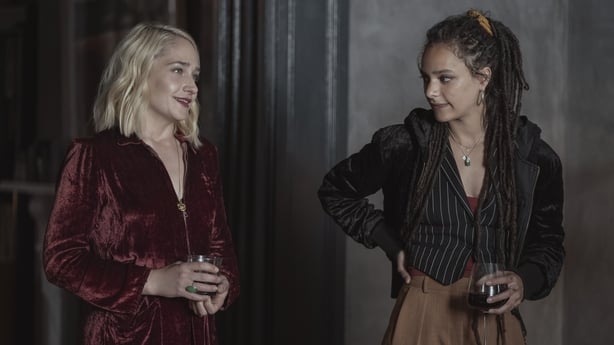 Texan star Lane agreed that they all gelled particularly well on and off set.
"We had a lot of little parties," she said. "We got along so it wasn't like any day on set was like 'I don't really care to be here with this person' or whatever. We got along, so no matter what you were always laughing."
The 26-year-old American actress said that she wanted to give audiences a different perspective of Bobbi than what is depicted in the books. Bobbi is seen as fearless, brash and uninhibited by Frances, but Lane brings extra layers to her in the TV adaptation.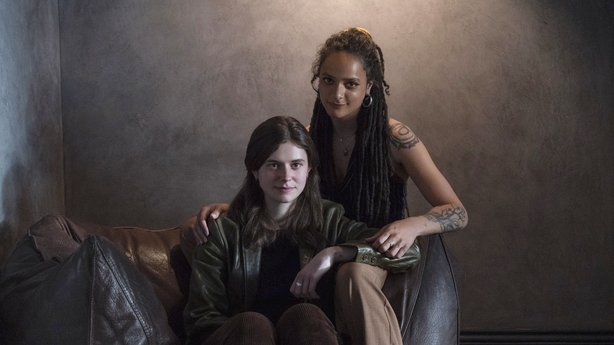 "That was a big reason for wanting to take it, is to take a character that is so easily and plainly described as one way, and just making her likeable," she said.
"Giving a perspective, because you're seeing it through Frances' eyes and how she sees her and how she sees everyone, and making you see my point of view.
"That was fun, having that in the back of my mind, 'I'm going to make you think a little different here'."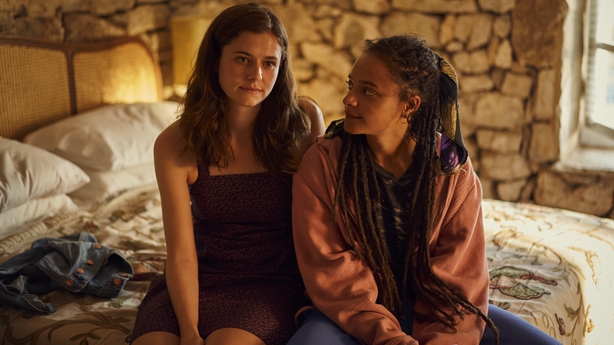 Kirke said she found it challenging inhabiting the role of Melissa.
"Mostly because she's so much more nuanced than some of the other characters I've played," Kirke explained.
"She's not really someone you can write a log-line on, other than her being a writer and successful.
"She's quite a realistic person and there are also choices she makes that I would not do, which is not new for me to have to do that, but they are fundamental choices and I had to figure out a way to make those work."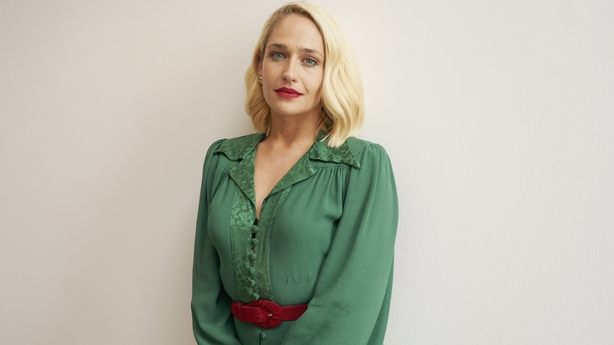 The 37-year-old actress was effusive in her praise for Lenny Abrahamson, who previously co-directed the hit TV adaptation of Rooney's Normal People. He has returned at the helm for Conversations with Friends, sharing directing duties this time around with Leanne Welham.
Kirke said of the Oscar-nominated director: "Lenny's concern for the performances and his seriousness with which he took the acting helped us all not only take it seriously, but also be the acting nerds that we are and that we want to be.
"There's this weird way of thinking on set when you're an actor where it's kind of nerdy or dorky to talk about acting. No one really wants to break it down, or admit that they're taking classes on the weekends or whatever.
"But you felt free on this set, I felt free to really talk about it, talk about the characters and techniques...It was lovely."
Conversations with Friends will begin on RTÉ One and the RTÉ Player on Wednesday, 18 May at 9:35pm.