Joe Alwyn has said he would love to spend more time in Dublin after filming part of the upcoming TV series Conversations with Friends in the city last year.
The drama is already generating significant excitement from fans.
It follows in the footsteps of the wildly successful TV adaptation of Sally Rooney's book Normal People, which was released during the burgeoning Covid-19 pandemic in 2020 and made global stars out of its leading actors Paul Mescal and Daisy Edgar-Jones.
Much of the same creative team are back for this adaptation of Rooney's acclaimed 2017 debut novel. Element Pictures has produced the 12-part series and Oscar-nominated director Lenny Abrahamson has returned again at the helm, sharing directing duties this time around with Leanne Welham.
Alwyn, who is previously best known for roles in The Favourite, Harriet and Billy Lynn's Long Halftime Walk, heads up the drama alongside brilliant Cork newcomer Alison Oliver, British-American Girls star Jemima Kirke and Texan American Honey actress Sasha Lane.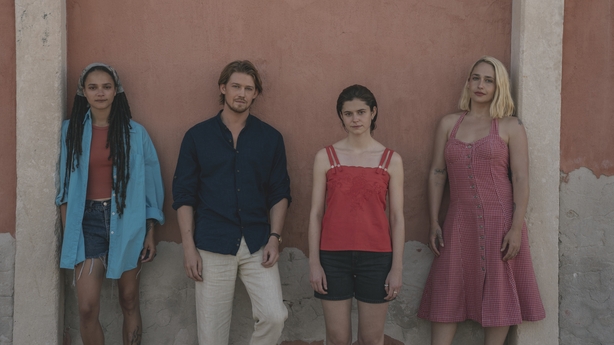 While Normal People charted the fraught first love of a young couple, Conversations with Friends wades into muddier waters.
It examines the complicated, constantly changing state of relations between 21-year-old Trinity College student Frances (Oliver) and her best friend and former girlfriend Bobbi (Lane).
Their lives become significantly knottier when they become involved with a married couple, Nick (Alwyn) and Melissa (Kirke).
The eagerly-anticipated series was shot over six months in Dublin, Belfast and Croatia last year.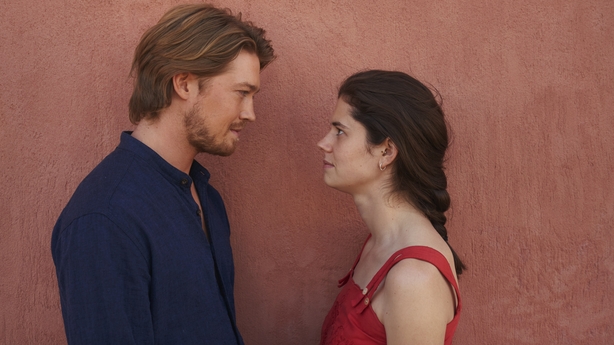 Speaking to RTÉ Entertainment alongside his co-star Oliver, London-born Alwyn said he "loved" the experience of shooting in Ireland.
"We were mainly in Belfast, we did a few weeks in Dublin for the exterior shots to get a sense of the city, but I would love to spend more time there," he said.
"I loved it as a city and I would love to film there again. We were lucky enough to go to away Croatia for a month at the end which was also warmer than the other places and very nice as well!"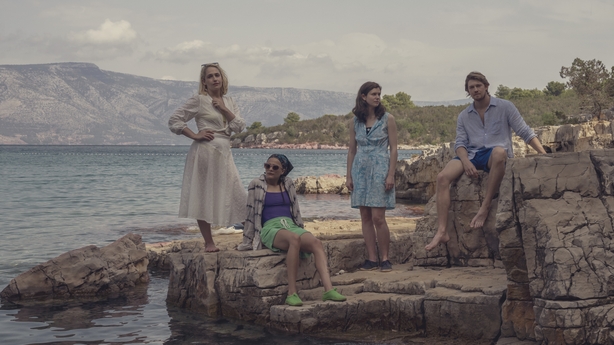 Both actors were huge fans of Rooney's novel before signing up to the project. Oliver, a recent graduate of the Lir Academy in Dublin, said that brought with it an added layer of pressure.
"When you love that story so much, or those characters so much, you just want to do it justice," she told RTÉ Entertainment of stepping into Frances' shoes.
"I think it's a really lovely thing having a relationship to the book before you step into it so you can really see those characters for who they are before you've put yourself in it. I found that really helpful.
"We just really wanted to honour the book and do it justice. It is a responsibility but it's also such a privilege."
It's hard to believe that this is Oliver's first ever on-screen role. The show hinges on her assured, nuanced portrayal of Frances, which brings Rooney's character to life effortlessly.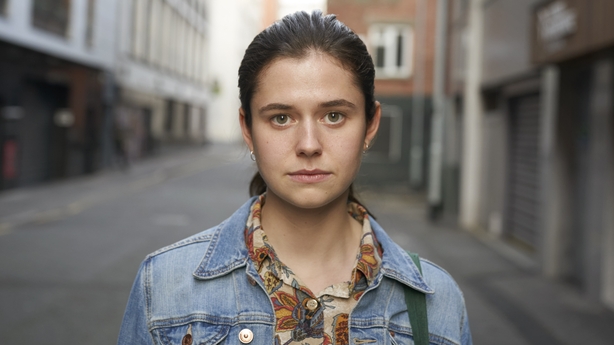 The Cork actress said it was a major pinch-me moment when she became the first actor to be cast in the series.
"It was just the best thing ever," she enthused. "I really was so shocked and so happy that I was given this opportunity. It was nuts!"
Alwyn said of her performance: "She is obviously amazing and completely nails the part. And was nothing less than a joy to work with."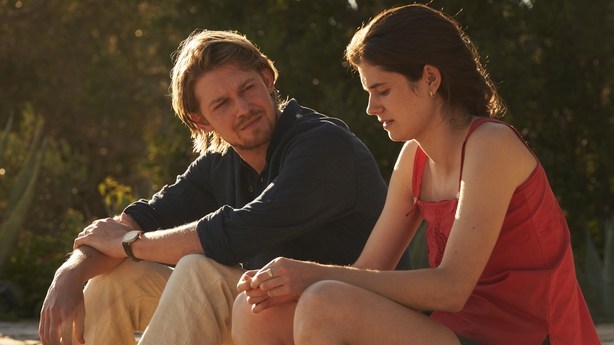 Meanwhile, Alwyn said that Nick was a tricky character to nail down.
"He's an interesting one to try and crack, particularly at the beginning because he is quite mysterious in some ways and has his cards held close to his chest," the 31-year-old actor said.
"He's a little enigmatic and I think that's something that Frances is really drawn to but also a little frustrated by because she doesn't know what's going on beneath the surface. It isn't until later on that you find out where he was at the beginning, which was a place of recovery.
"So looking at those layers and peeling them back and deciding when to show those flashes of vulnerability in that guardedness was interesting."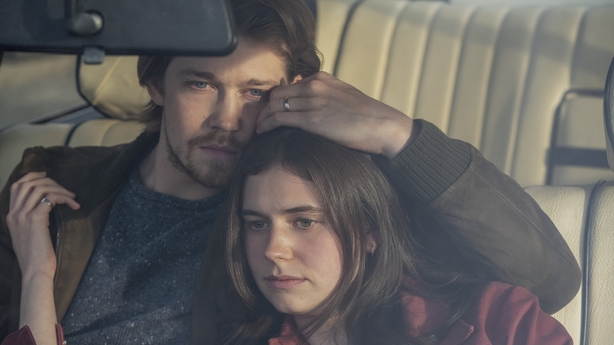 The British actor said he studied the accent of a much-loved Irish actor to try and perfect the South Dublin diction.
"I was lucky to work with a lovely dialect coach, the South Dublin accent is weirdly quite Anglicised in some ways," he said. "I did a lot of listening to Andrew Scott. Good old Andrew."
The show was filmed in the midst of strict Covid restrictions last year. It had the unintended benefit of bringing the cast closer together, which translates into the close bonds that are depicted on-screen.
"We did bubble a little bit once we started and I guess that was only a good thing in terms of we were spending so much time together on set but then also off-set," Oliver shared.
"We all just got really close so quickly, it was an odd perk of filming in a pandemic."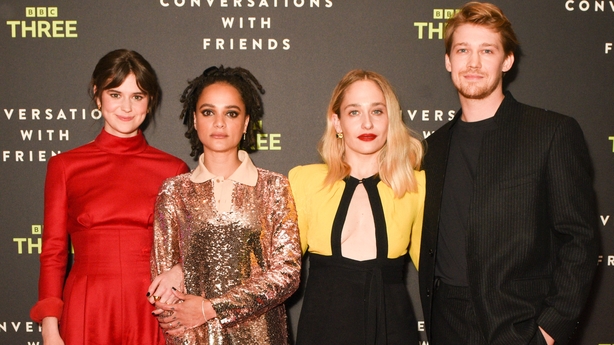 Although they were shooting such emotionally intense material, the cast made sure to have a laugh behind the scenes.
Oliver explained: "I think we were always trying to keep it light where we could. Everyone who was a part of it, we were just amongst really funny people.
"Lenny [Abrahamson] is one of the funniest people ever so he really creates that lightness on set. In a way that's easier to go into the heavier stuff."
Alwyn added of the acclaimed director: "Lenny is so detailed as a director without being overbearing, looking at every single beat and trying to mine it for what it's worth. I felt in great hands."
Conversations with Friends will begin on RTÉ One and the RTÉ Player on Wednesday, 18 May at 9:35pm.