Brooke Scullion makes her Eurovision debut, architect Róisín Murphy unveils her Big City Plan, Rob and Romesh decide to open a restaurant, while there's a Cary Grant comic double bill on the Beeb. . .
Pick of the Day
Eurovision Song Contest, 8.00pm, RTÉ2
Along with Ed Sheeran and Garth Brooks, the Eurovision is a musical conundrum to me. I just can't see what the big fuss is about. But I do know what 'an event' is.
Anyway. Derry girl Brooke Scullion's bid for Eurovision glory starts - and hopefully doesn't end - with a performance of the song That's Rich in tonight's second semi-final of the competition, live from Turin, Italy.
Fingers crossed she'll make it through to see Ukraine win in the flesh on Saturday.
Once again, the former Prince of Portmarnock, now Mayor of Malahide, Marty Whelan will be providing viewers with some words and on-the-ground perspective.
Don't Miss
Chivalry, 10.00pm, Channel 4
We need your consent to load this YouTube contentWe use YouTube to manage extra content that can set cookies on your device and collect data about your activity. Please review their details and accept them to load the content.Manage Preferences
Like so many dramedies, this show - about sexual politics in Tinseltown and starring Steve Coogan and Sarah Solemani - is short on laughs, but it aces in earnestness.
This week, Bobby gets an exciting opportunity and alongside Cameron attempts to take a break from work.
How or never, the duo find themselves in the middle of a social media-inspired crisis when a damning video goes viral.
Super Garden, 8.30pm, RTÉ One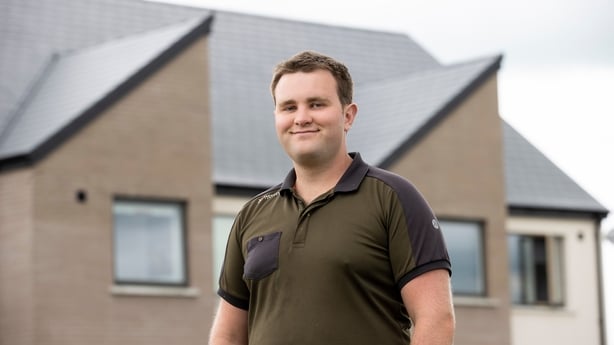 This week sees Odhran Field (above) design a garden for special needs assistant and mother-of-three Lisa Tormay, who is looking for a special hideaway where she can spend some time alone.
My Favorite Wife, 10.40pm, BBC Four
Cary Grant went on an outrageous run of great movies during the late 1930s, then into the 1940s and on into the 1950s, when he swapped comedy for drama.
This 1940 screwball comedy is up there with some of the best.
Director Garson Kanin was only 27, but performed a deft job of legendary Hollywood screenwriter/director/producer Leo McCarey's co-written script. He even earned a writing credit.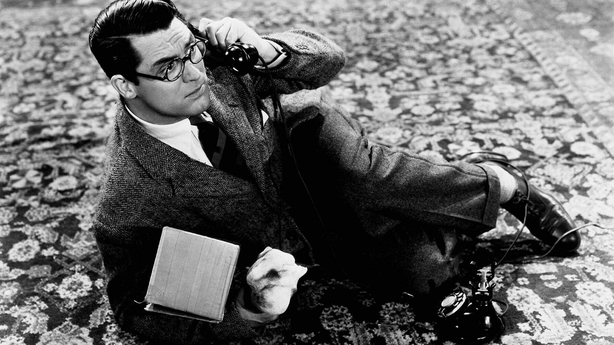 Irene Dunne stars as a woman who, after being shipwrecked on a tropical island for several years and declared legally dead, returns to her [former] husband (Cary Grant) and children.
The supporting cast features Gail Patrick as the woman Arden has just married when his first wife returns, and Hollywood cowboy legend Randolph Scott as the man with whom his wife was marooned.
Preceded by the latest episode of The RKO Story (8pm) and the excellent Bringing Up Baby (9.00pm), starring Cary Grant, Katharine Hepburn and a big cat.
Taskmaster, 9.00pm, Channel 4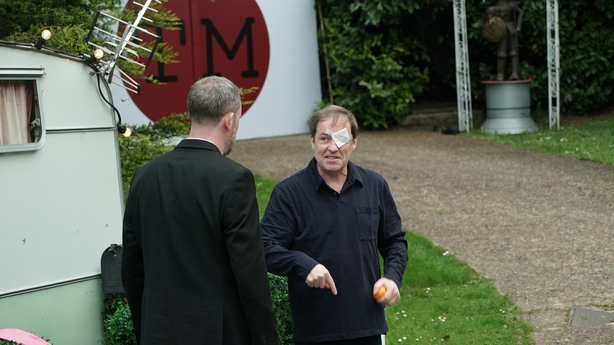 All-powerful Taskmaster Greg Davies sets more perplexing and downright extraordinary tasks for Ardal O'Hanlon (above), Bridget Christie, Chris Ramsey, Judi Love and Sophie Duker.
This time, several contenders become baffled by things as apparently simple as a high five and a fish tank, which doesn't bode well as they continue their quest to win Greg's gilded bonce.
Alex Horne records the minutiae of each task as Ardal discovers that a mallet floats, Bridget has a present for the Taskmaster and Sophie covers some keys in saliva. EWWWW!!!!
New or Returning Shows
Róisín Murphy's Big City Plan, 10.15pm, RTÉ One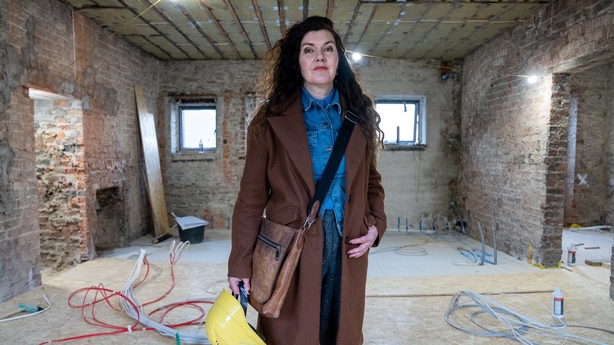 The architect Róisín Murphy (above) examines what the future holds for major urban centres, asking who they should be for, how will they look and how communities should be accommodated in these models.
She explores the penchant for demolition that represents energy wasted, and the historical attachments that residents develop for urban structures.
The Jubilee Pudding: 70 Years in the Baking, 8.00pm, BBC One
One for the royalists. It literally is about letting them eat cake.
Five exceptional home bakers are plucked from thousands in a UK-wide competition to find a brand new pudding to mark their Queen's historic platinum jubilee.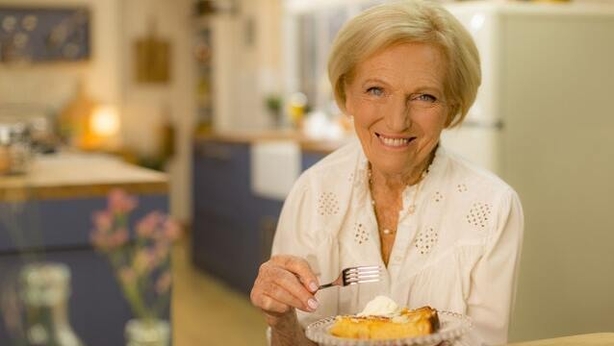 The programme follows Fortum & Mason's competition as it celebrates the monarch's 70 years on the throne by finding an original and celebratory cake, tart or pudding.
The finalists - Kathryn, Jemma, Sam, Shabnam and Susan - as their creations are judged by a panel chaired by Mary Berry (above).
Rob & Romesh Vs Restaurants, 9.00pm, Sky Max
Streaming on NOW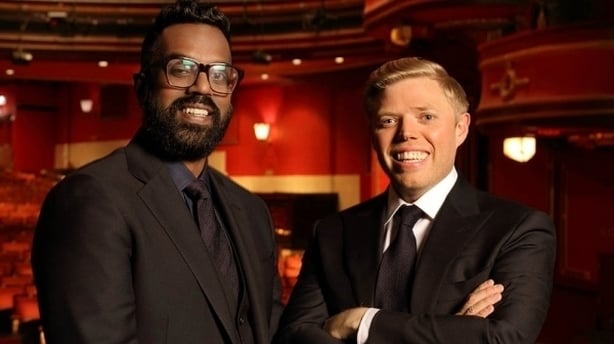 It may be hard to stomach – but Rob and Romesh (above) are opening their own restaurant!
In the first of a special two-parter, this week they learn all about the restaurant industry to find out what they will do for their own establishment.
With the help of Michelin starred chef Tom Kerridge, the lads learn everything from Front of House to foraging, with the show culminating as the boys become chefs during a real service in a real restaurant.
New to Stream
Savage Beauty, Netflix
Seeking revenge for her tragic past, a mysterious woman embeds herself in a powerful family who possess a global beauty empire - and dark secrets.
We need your consent to load this YouTube contentWe use YouTube to manage extra content that can set cookies on your device and collect data about your activity. Please review their details and accept them to load the content.Manage Preferences
Maverix, Netflix
Motocross teens go for big air as they try to beat their rivals, bring out the best in each other and win it all in this high-speed series.
Click here for TV listings