Rebekah Vardy has denied that photos of her and Coleen Rooney together at an international football match were a "set up" following information from the Splash News agency, the High Court in London has heard.
The wife of ex-footballer Wayne Rooney is being sued for libel after claiming Vardy, the wife of striker Jamie, leaked her private information.
As the case continued on Wednesday, barrister David Sherborne suggested: "You were told by those at Splash that if you sat behind Mrs Rooney, you would get good photo coverage."
She replied: "No, not true."
Mr Sherborne later discussed an interview Mrs Vardy had given to The Sun in December 2016 while she was pregnant.
After Mrs Vardy initially said she did not remember the article, Mr Sherborne held up one of the photos used in the exclusive piece, adding: "You think you might recall these rather large images of you naked in a national newspaper."
Mrs Vardy said they were her own pictures, adding: "They weren't taken for the purposes of this article."
Vardy also branded the suggestion that she publicly discussed having sat behind Coleen Rooney at a 2016 Euros match in order to bolster her public image as "ridiculous", a court has heard.
The High Court heard Mrs Vardy mentioned having sat behind Mrs Rooney in a Sun column.
Questioning her over the seating row, David Sherborne said: "The reason you decided to put into your diary piece that you were sitting behind Coleen Rooney is because that boosts your public profile."
"That's ridiculous," she replied.
He later said: "What you don't say Mrs Vardy is the reason you were sitting behind Mrs Rooney is that you deliberately went and sat behind them even though they weren't your seats."
She responded: "I think that's nonsense, absolute nonsense."
After a court lunch break, Vardy faced questions about first meeting her agent Caroline Watt in 2016, who was working for a PR agency called Front Row Partnership (FRP).
David Sherborne put it to Mrs Vardy that Ms Watt approached her "because she thought you were getting unfavourable coverage in the press" and she "offered you a way to get better coverage".
Mrs Vardy said: "She offered me a way to tell me side of the story because there was so much negative press."
She explained Ms Watt suggested she do some interviews "to get my truth across".
After agreeing to join FRP, Mrs Vardy gave an interview with a Mirror journalist called Simon Boyle, which led to a series of articles.
Earlier on Wednesday, Mrs Vardy denied leaking information to newspapers as she gave evidence in her libel case against Coleen Rooney.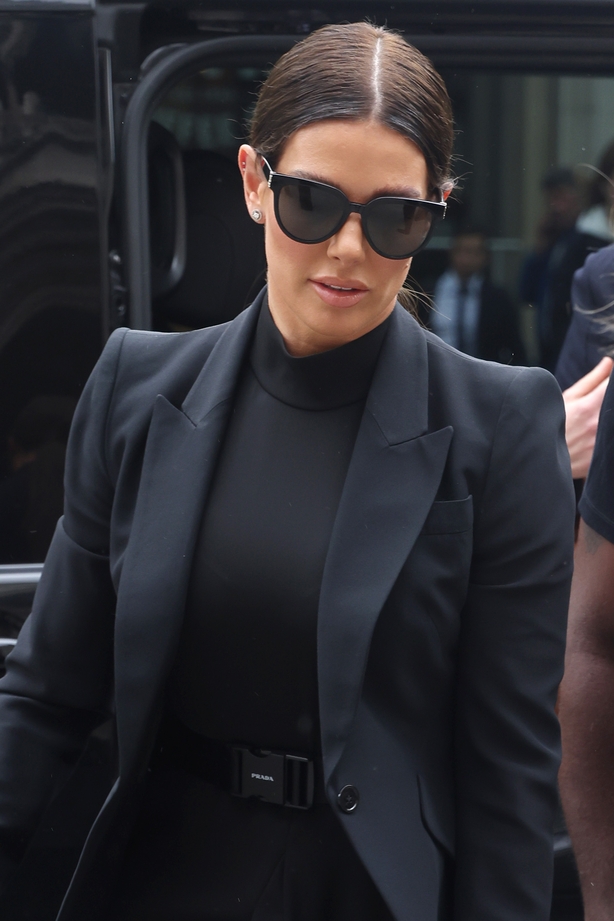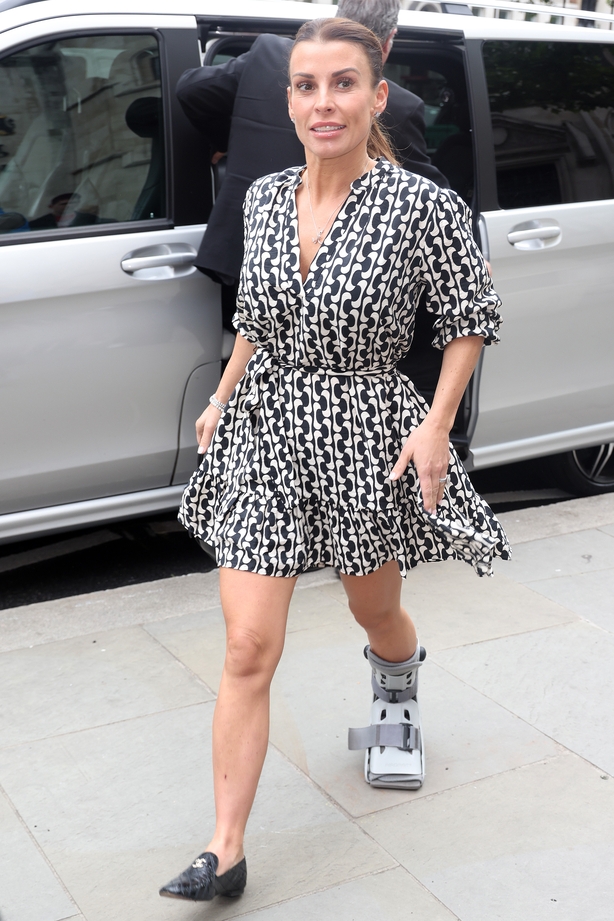 In a viral social media post in October 2019, Mrs Rooney, 36, said she had carried out a "sting operation" and accused Mrs Vardy, 40, of leaking "false stories" about her private life to the press.
The wife of former England star Wayne Rooney publicly claimed an account behind three fake stories she had posted on her personal Instagram account with The Sun newspaper was Mrs Vardy's.
Mrs Vardy, who is married to Leicester City striker Jamie Vardy, denies leaking stories to the media and is suing her fellow footballer's wife for libel, while Mrs Rooney is defending the claim on the basis her post was "substantially true".
The day's proceedings ended after an alarm began to play outside the courtroom in the Royal Courts of Justice, leading to a briefly pause.
David Sherborne was told to speak over the alarm should it play again, which occurred a few minutes later, and then a few minutes later after that.
Mrs Justice Steyn asked whether Mr Sherborne would prefer to adjourn, which he accepted.
Mrs Vardy is due to finish her evidence early on Thursday afternoon.
The case will resume at 10.30am on Thursday.
Source: Press Association