It's all happening in Soap Land! Get the lowdown on what your favourite characters are up to this week...
FAIR CITY
As the battle of wills continues between Dearbhla and Joan, Dearbhla warns her father Tommy not to get involved. He doesn't listen - and loads of trouble follows.
Doug comes off second best when he negotiates a raise at the garage - but soon the extra money is the least of his worries.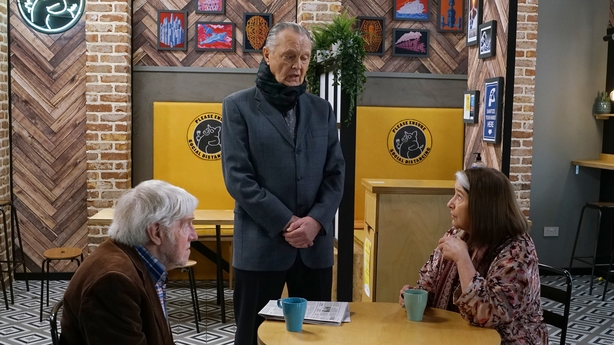 Elsewhere, there are plenty of laughs in store involving, Cass, Deegan, Leo, and, of course, Olwen!
EASTENDERS
Janine is horrified to learn from Sonia that Scarlett was unintentionally left out in the cold all night and confides in Mick about what happened. Mick thinks of an idea to help and they surprise Scarlett with a butterfly walk.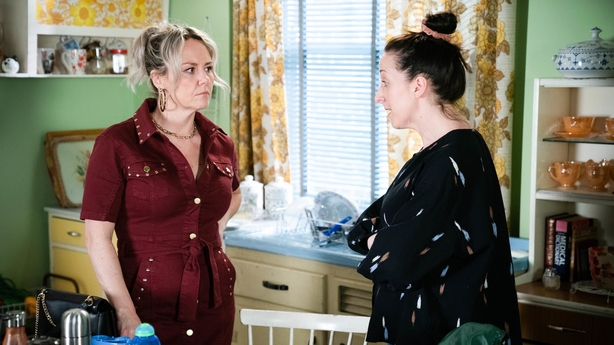 Elsewhere, Kat is annoyed when Sam joins her to visit Phil, unaware that Sam has an ulterior motive. At the visit, Sam reveals Jonah is planning to buy Ruby's but they should buy it instead. Phil agrees to the plan, much to Kat's frustration.
Ben is unimpressed to see Callum's police poster is up and things get worse when they later find it vandalised. As Jay and Callum talk, Jay almost tells Callum about Ben's vigilante actions.
CORONATION STREET
When Peter and Carla find out what Mr Thorne did, Peter declares that he's going to put a stop to his abuse of power. After finding Mr Thorne in a restaurant, Peter loses his temper and punches him.
The police arrest Peter and he is charged with assault at the station.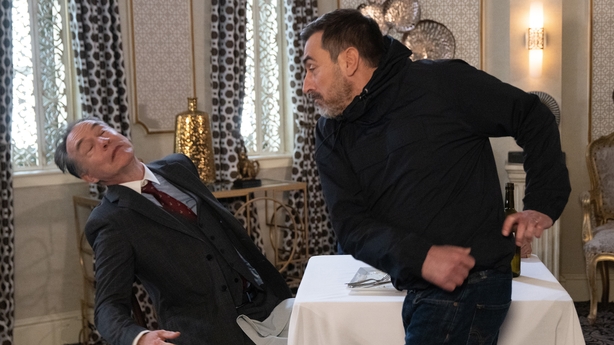 Later, on behalf of Peter, Carla tries to make amends with Mr Thorne but she is shocked when he asks her to dinner. Mr Thorne offers to drop the charges against Peter and retire with immediate effect if, in return, he withdraws his complaint with the hospital.
Meanwhile, Leanne suggests Imran and Toyah have a naming day for Alfie. Imran tells Toyah that Abi won't be going to the naming party.
EMMERDALE
A flashforward opens this special week of episodes on Emmerdale, with a scene of a misty graveyard with an open grave. A gunshot rings out in woods before panning up to see a crashed car. Who is inside and what does it all mean?
Chloe agrees to spend the day with Noah at his house but the day takes a turn when she suddenly comes across her lost keys. Hiding her fears, she confronts him and Noah bluffs his way out of it.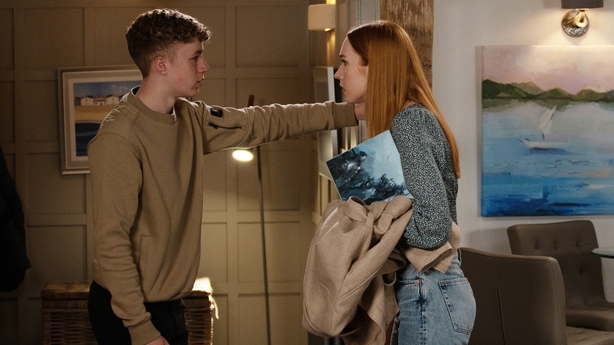 However, the penny has dropped with Chloe and it becomes very clear Noah Dingle has been stalking her for weeks…
Meanwhile, Gabby's terror mounts, as she believes Jamie will return to snatch Thomas. She makes it her mission to keep a watchful eye. Later, the gun cupboard at Home Farm is broken into and an anonymous hand reaches in to take a shotgun...
ROS NA RÚN
Tadhg is thrilled with himself when he discovers that work has to stop on Sonny's site. What could the reason be?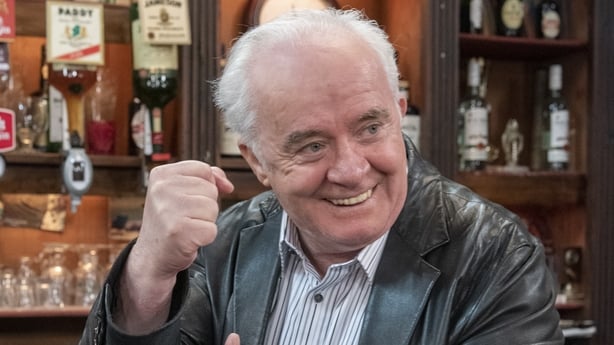 Rory's suspicions about Briain grow. What has changed?
The pressure is on Caitríona to find a date for Bobbi Lee's wedding. Will she be successful?