Ireland's Eurovision hopeful Brooke Scullion has said "everything's to play for" as she prepares to compete in the song contest during the week.
The Derry native will perform her upbeat, unstoppably catchy track That's Rich in the second semi-final in Turin, Italy, on Thursday.
Speaking to press after her second rehearsal at the PalaOlimpico arena, the singer said she was feeling more confident in her performance.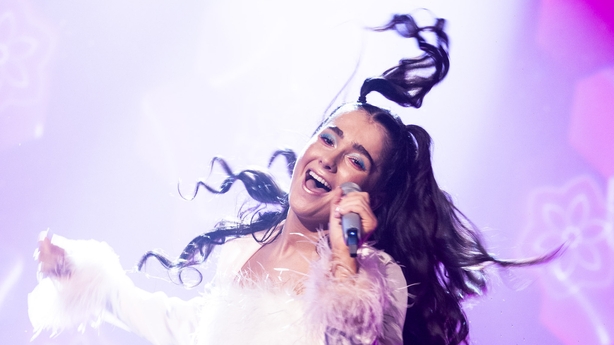 "It was a lot better than the first rehearsal. So much better just in terms of my preparation, I had no idea where the camera angles were in the first one, so this time I had them nailed, I was having fun!", she said.
"It looked really good because when you're having fun it transpires and everyone else is going to second-handedly enjoy it.
"Whenever something goes wrong then that's a wee inkling in your mind but we've been lucky enough to have prepared hard and that seems to have gone quite well.
"We can always fix things, there's little things that we're always changing but it's very positive so far, so pleased with it.
"I can't wait for everyone at home to watch it, it's so exciting!"
The 23-year-old singer added: "We get a lot of time on that stage, and for three minutes that stage is mine, so I really want to be confident in it, and I really want to own it with everything that I'm capable of."
She said that performing in the pre-Eurovision events across Europe has been crucial for her preparations.
"See the European tour, if I hadn't have done that I would crumble on the stage, I haven't been singing for two years, I worked in an estate agent," she explained.
"I had to get a job after The Voice because I had no line of work, I had no music of my own, no repertoire, no way of making music as an artist.
"So I'm clutching on to this with everything I have because this is unbelievable."
We need your consent to load this YouTube contentWe use YouTube to manage extra content that can set cookies on your device and collect data about your activity. Please review their details and accept them to load the content.Manage Preferences
She continued: "I have music that's sitting ready to go that will come out two weeks after Eurovision that's better that That's Rich because That's Rich is the first song that I ever wrote, and my material got stronger as I went along.
"I am going to hang on to this with everything that I have, the European tour was massive in that I got to meet the other acts, because there really hasn't been much time for that here in Turin."
Scullion said her stage costume for the Eurovision mirrors the central message of That's Rich.
"My outfit really resembles a superhero, and you want to be the superhero of your own story, don't settle for anything that is less than what you deserve," she said.
"Fight for yourself, fight for what you want, don't let anyone belittle you, or tell you what you should or shouldn't do, or wear, or say."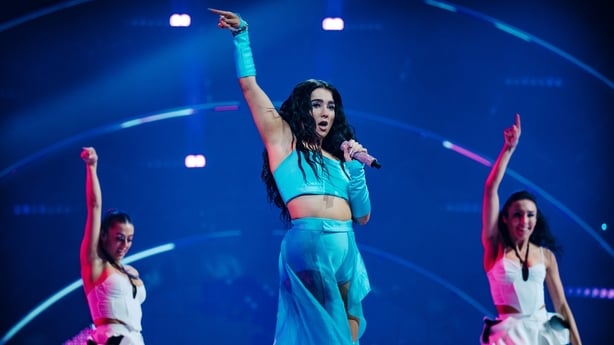 When asked if she feels confident about making it to the final on Saturday, 14 May, she exclaimed: "No! No one's confident, nothing is certain.
"I'm confident that I'll make a good performance, I'm confident that I'm not going to let myself, or the country, down."
She added: "I just hope that people lift the phone. The North can actually vote which is a really important thing to get out there! The UK can vote for my semi-final on the 12th of May which means the North of Ireland is eligible to vote, which is amazing.
"I really hope people get behind it. It's a really striking performance and so different from anything Ireland has ever produced, ever. I'm really excited about it."
Scullion will perform in the second Eurovision Song Contest Semi-Final on Thursday, 12 May, which will be broadcast live on RTÉ2, RTÉ Player and RTÉ Radio 1 at 8pm.
The Eurovision Song Contest Grand Final takes place on Saturday, 14 May at 8pm. You can catch it live on RTÉ One, RTÉ Player and RTÉ Radio 1.