It's all happening in Soap Land! Get the lowdown on what your favourite characters are up to this week...
FAIR CITY
Joan is still hellbent on wrecking Dearbhla and Cian's relationship and tries a new tactic this week. Will it work or backfire? Expect plenty of twists and turns ahead.
There's more tension between Carol and Anto. After putting limits on Anto's betting at the bookie's, Carol tells him he's a gambling addict. It makes no difference - Anto decides to look online.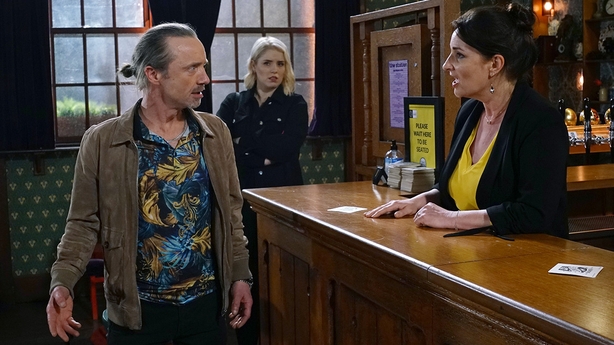 Elsewhere, Deegan's retirement is coming up - and he's not looking forward to it.
EASTENDERS
Stacey asks Martin for support as she plans to tell Lily about what happened to Jean in Southend, but Martin is apprehensive.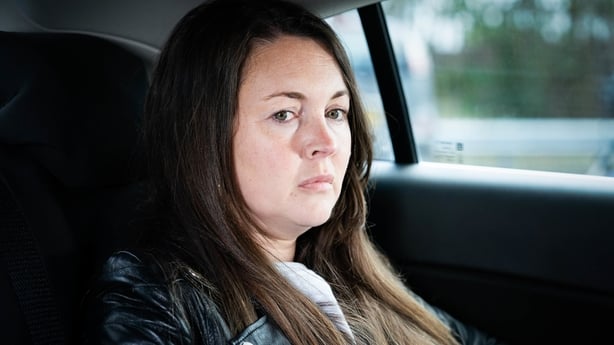 Later, a panicked Stacey arrives to say her car won't start and Harvey drives her to the hospital. Seeing her nerves, Harvey goes inside with her.
Elsewhere, Janine wakes up without Mick by her side, knowing that he is avoiding her. Janine tries to confronts Mick about their intimacy issues, but he avoids engaging with the subject.
Kat confides in Martin about Tommy and with his support, she opens a letter about Tommy's police case. Janine reveals to Sonia and Scarlett that if she gets custody, they will be moving to Australia.
CORONATION STREET
After Abi realises that Imran has hired Ben to get the dirt on her, she jumps into the driver's seat of Toyah's wedding car and tries to persuade Toyah to cancel the wedding.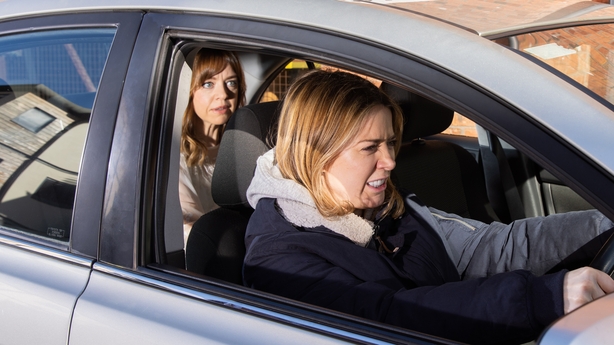 As Toyah enters the venue, the wedding ceremony takes place in front of Nick, Leanne, Kelly and Adam. Imran later confronts Abi in the street and says she's an unfit mother.
In the medical centre, Dr Gaddas breaks the news to Faye that she's suffering from an early menopause and won't be able to have any more children.
And in the hospital, the surgeon assures David and Shona that Max's operation went well and he's in a stable condition.
EMMERDALE
Rhona excitedly prepares for work , she's happy to be back. But Moira notices how distracted Rhona is with her mind elsewhere and soon her worry is well founded.
Meanwhile, Marlon has a worrying cough and when it worsens Liam takes him to hospital. Rhona is sick with worry to learn Marlon has developed aspiration pneumonia.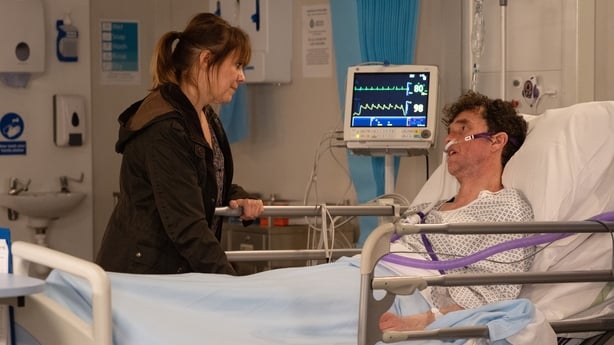 The next day, the doctor informs Marlon and Rhona his rehabilitation progress will likely regress and they're both heartbroken.
Elsewhere, Leyla continues to lend her support to Jai by suggesting one of their clients could have their hen-do at The Hide. Later, Leyla and Suzy are delighted when their pitch with Eddie goes well and they secure his business as a client.
ROS NA RÚN
Briain arranges a date with Nuala in a bid to find out more about Berni's pregnancy. Will his scheming be a success or will Nuala figure out that she is being used?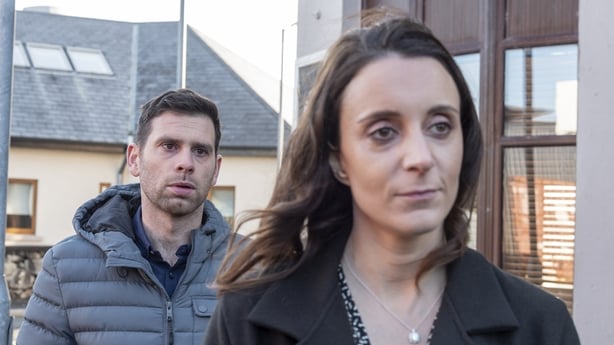 Tadhg is in his element when he sees that Sonny is in dire straits with the development. Tadhg later hears that Sonny is turning things around and enlists Colm to delve into Sonny's financial affairs. Will Colm succeed?
Vince rubbishes Mack's notion that he and Vanessa are more than friends - but then Vince gets to thinking about what Mack has said.