Dublin-based singer songwriter Ellen Arthur Blyth has released her debut album, Nine, and plays The Sugar Club in Dublin on May 3rd. We asked her the BIG questions . . .
The album includes her new single, the deeply personal track God Knows.
We need your consent to load this YouTube contentWe use YouTube to manage extra content that can set cookies on your device and collect data about your activity. Please review their details and accept them to load the content.Manage Preferences
"It's about the time in my life when I had to finally stop drinking," says Ellen. "It felt like a relationship was ending, one I'd had from the age of 14. I thought I couldn't live without it and felt heartbroken."
Nine was recorded at Hell Fire Studios, Dublin and produced by Alex Borwick, head engineer at Grouse Lodge studios in Ireland.
Tell us three things about yourself?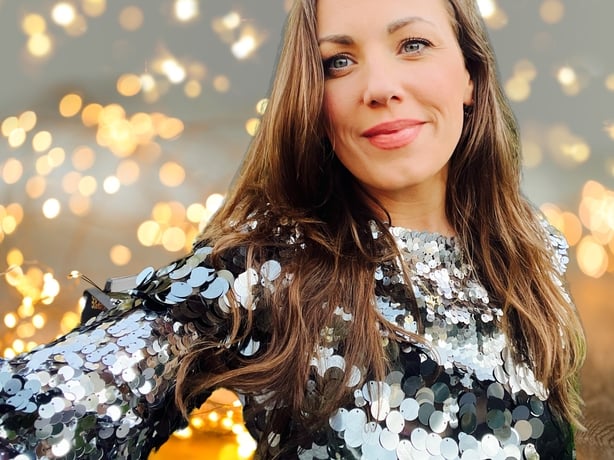 I'm the youngest of nine children. I'd happily live off Elephant & Castle chicken wings. I'm really bad at making jokes but I'll laugh at pretty much anything.
How would you describe your music?
Dreamy Disney cinematic jazz pop with a sprinkling of indie and soul.
Who are your musical inspirations?
Peggy Lee, Ella Fitzgerald, Amy Winehouse, Elbow, Sigur Rós.
What was the first gig you ever went to and the first record you ever bought/downloaded?
I can't actually remember the first gig I ever attended but felt very lucky to see Arcade Fire when I was 19 at Electric Picnic in one of the smaller tents. It was pure magic. I think the first record I bought was SPICE on cassette - it was the soundtrack to my early teens.
What's your favourite song right now?
Little Simz - Point and Kill. The video is brilliant too.
Favourite lyric of all time?
"Dream away, child, let your dreams run wild or a lifetime of worries might claim you" Dream Away - Frank Sinatra.
If you could only listen to one song for the rest of your life, what would it be?
Have I Told You Lately - Van Morrison.
Where can people find your music/more information?
My new album, Nine, is out now and I've got a new music video for the album track God Knows on May 6th. Come see me live at The Sugar Club in Dublin on May 3rd!
You can find me on: Instagram, Facebook, Spotify, YouTube. Or failing that, ask Google!