It's all happening in Soap Land! Get the lowdown on what your favourite characters are up to this week...
FAIR CITY
Joan goes all out this week to wreck things between her son Cian and girlfriend Dearbhla - engineering an awkward encounter and trying to use overheard information to her advantage. Will Joan succeed or is Cian and Dearbhla's relationship stronger than her?
The debts and lies grow larger for Anto as his gambling continues and he tries to pull the wool over Sharon, Hayley and Jon's eyes. However, someone figures out Anto is lying. Who could it be?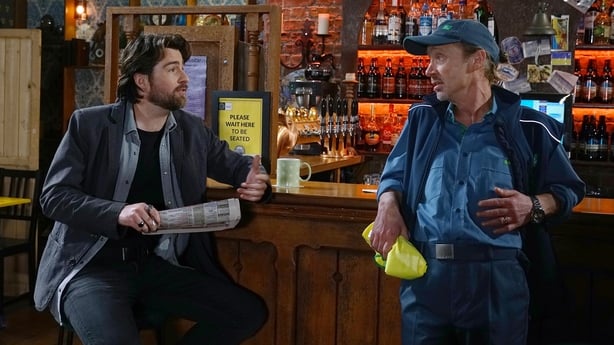 Elsewhere, Doug's fear of needles becomes a big deal as Erica's due date draws nearer!
EASTENDERS
Kat is shaken when a smoke bomb is thrown into her house and she immediately knows who is behind it - Jonah. She tries to stay calm about the situation but her fear grows when she receives an off package.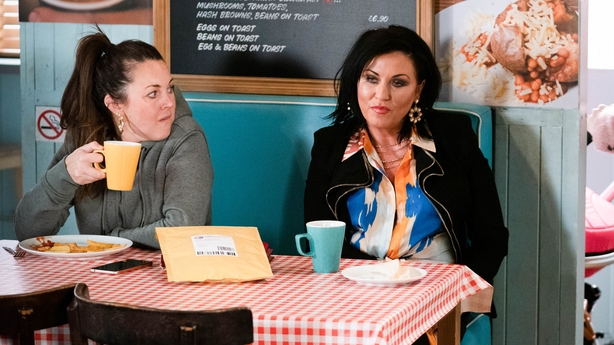 Later, Kat confides in Stacey about not wanting to live a life like this, it's not why she's with Phil. Denise overhears and warns them to sort everything out with Sam so she can leave Jack and their family alone.
Elsewhere, Harvey loses his temper at Jean when he realises how much she has spent on the wedding and tells her he wants to focus on finding a flat in Southend first.
After asking her to cancel everything, Harvey confides in Mitch and Rocky, unaware Jean has received her extravagant wedding dress.
CORONATION STREET
Daniel apologises to an unforgiving Daisy and reveals that it was Max who maliciously shared Nicky's images with the rest of the school.
In the street, Daniel rails at Max for ruining Nicky's life. Daniel says that it's time Amy knew who spiked her drink and if Max doesn't tell her, he will.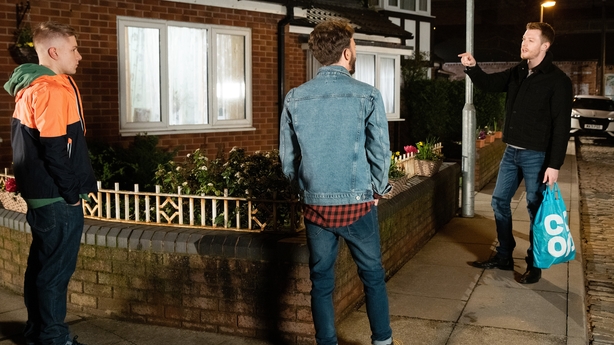 George refuses to let Eileen stay at his house blaming Ridley, his over protective cat. He is shocked when he arrives home to find Eileen and Sean snooping round his garden.
Meanwhile, Amy calls at the factory and begs Carla to give Jacob a job. Carla is incredulous, but can't help but admire Amy's cheek and offers Jacob a trial.
EMMERDALE
Cain and Chas watch from the pub as an emotional Marlon arrives back home after being discharged from hospital.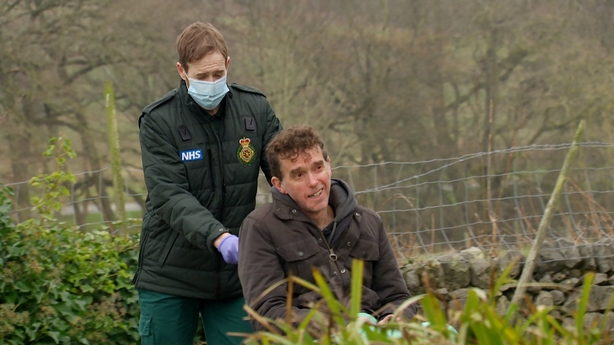 Once he's settled in, it's slightly chaotic as they start to work out a way of going forward. There are soon challenges on all sides and it's emotional for all.
Elsewhere, Kim is exasperated with Jai when she sees her staff on the picket line outside the HOP and immediately demotes him until he resolves the situation.
With the picket line deterring customers, Kim demands Jai gets her staff back inside but she's stunned by his reaction.
ROS NA RÚN
There's drama aplenty this week involving Berni's pregnancy - and Vera is trying to control the narrative. Will she succeed?
Caitríona agrees to help Vince in the shop but later has a change of heart towards him. What has caused this?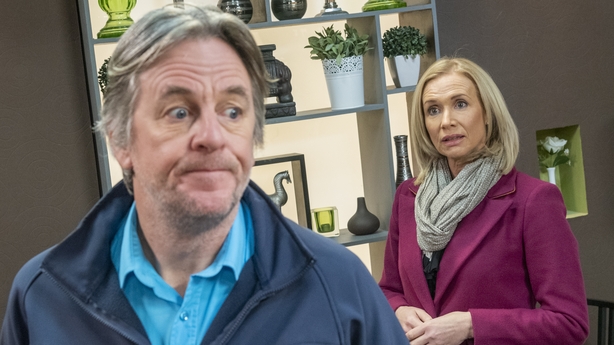 Elsewhere, Rónán tries to make amends while Tadhg warns John Joe to give Sonny a wide berth.