Live music returns to Croke Park in Dublin this weekend when Ed Sheeran plays the first of a string of Irish dates and the singer-songwriter has said he'll be doing "tourist things" with his family while in the country.
The singer is set to play Dublin, Cork, Limerick and Belfast in the coming weeks.
Speaking to RTÉ News this evening the singer said the Irish shows, which are the first of a three year world tour, will be played "in the round", on a stage that has been specially designed to have no blind spots for the audience.
He said that the stage and the show will be unlike anything his audience has seen before, and that he was nervous at the prospect.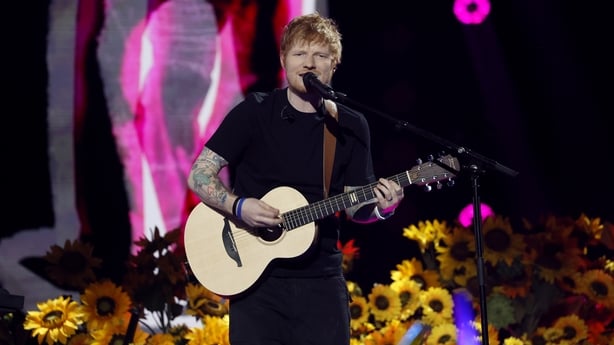 But he said touring has been his life since he was a teenager and that it was very hard to have that taken away during the pandemic so he's very happy to be back in front of a live crowd again.
Now married and the father of a two-year-old daughter, Sheeran has brought his family on tour and says he'll be "doing tourist things" while he's in Ireland.
He'll play eight stadium gigs in total in Dublin, Cork, Limerick and Belfast and some tickets are still available for the Irish tour which runs until May.