Secrets from the Middle Aisle looks at life in the supermarket sector, Aisling Bea is the guest on Travel Man: 48 Hours in Split, Stacey Dooley Sleeps Over with Carla Bellucci, and it's cheerio to Mastermind, Billions and House of Maxwell . . .
Pick of the Day
Secrets from the Middle Aisle, 9.35pm, RTÉ One
Here are some retail tales involving supermarket staff.
With the recent-ish rise of German supermarkets in Ireland, this documentary goes behind the scenes with staff at Lidl stores on Moore Street in Dublin and in Tipperary Town as they worked during the pandemic.
The programme also looks at the impact on the other supermarkets chains in Ireland, with the retail market once dominated by Dunnes, Supervalu and Tesco.
Don't Miss
Travel Man: 48 Hours in Split, 8.30pm, Channel 4
Our own Aisling Bea (below) joins Joe Lycett as he heads for a break to the Croatian city of Split.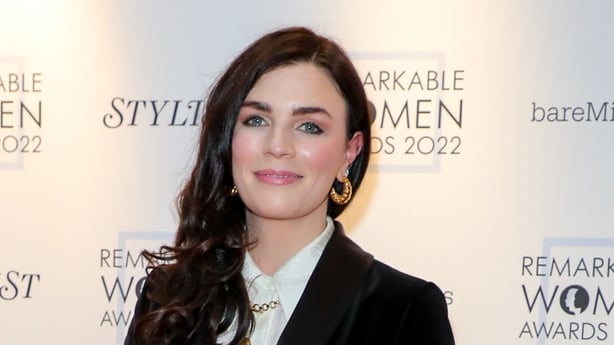 It looks like a lively episode (and those two should be fun together), as they arrive by speed boat, then get stuck into a traditional beef dish, and hop off to visit Froggyland.
They also go on a dog walk organised by a local animal shelter, try their hand at paddleboarding and explore the maze of alleys and squares that were once a palace built by the Roman emperor Diocletian.
Stacey Dooley Sleeps Over, 10pm, W
This is basically a UK version of Living with Lucy, where Stacey Dooley (below) seeks out the strangest sleepover scenarios Britain has to offer.
This week, Stacey spends the weekend with former glamour model Carla Bellucci, who built her career around creating controversial headlines about herself and her family.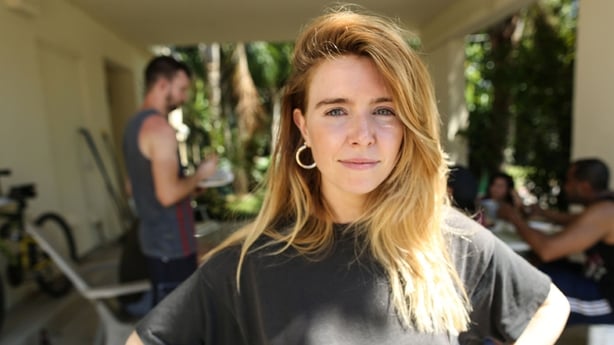 The Adjustment Bureau, 9.30pm, TG4
Here's an entertaining sci-fi thriller, starring Matt Damon and Emily Blunt, and based on based on the 1954 Philip K Dick short story Adjustment Team.
A politician is attracted to a dancer he meets at a pivotal moment in his life, but finds his every effort to get to know her is thwarted by a group of mysterious men.
He realises these shadowy figures are manipulating him and moving him toward a predetermined fate, which he resolves to fight.
We need your consent to load this YouTube contentWe use YouTube to manage extra content that can set cookies on your device and collect data about your activity. Please review their details and accept them to load the content.Manage Preferences
New or Returning Shows
The Art of Architecture, 8.00pm, Sky Arts
As season three begins, prepare to head back to marvel at some of the most significant and famous structures in the world and examining the minds and methods behind them.
In the first episode, we examine the Narbo Via of Narbonne, France, designed by Norman Foster.
A museum of ancient Roman antiquities, the building is a civic monument and an eloquent celebration of the city's prestigious past.
Created in collaboration with architect Jean Capia and museum consultant Studio Adrien Gardère, the museum contains various galleries, a multimedia education centre, auditorium, restaurant and bookshop, and much more.
The Sky at Night, 10.00pm, BBC Four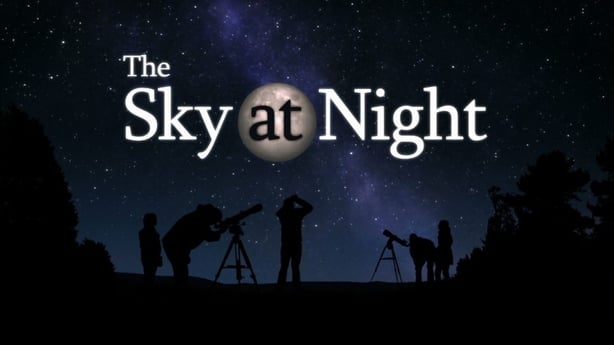 This monthly show's been on the go since the 1950s and is a must for anyone with even a slight interest in astronomy.
This particular episode marks the series' 65th anniversary, as the first-ever programme was broadcast on April 24, 1957.
This time, Chris Lintott, Maggie Aderin-Pocock and Pete Lawrence report on new methods being used to detect exoplanets, and how the winter darkness of Antarctica is critical to their success.
Inside Hotel Chocolat, 8.00pm, RTÉ2
Here's season two of the documentary series going behind the scenes at one of Britain's biggest independent chocolate-makers as it tries to conquer the American market.
Chocolate sculptor Rhona takes on her most challenging project yet - a chocolate version of King Kong and Godzilla meeting for a hot chocolate in Manhattan.
Meanwhile, in the Derby store the team are bracing themselves for Christmas.
Ending Today
House of Maxwell, 9.00pm, BBC Two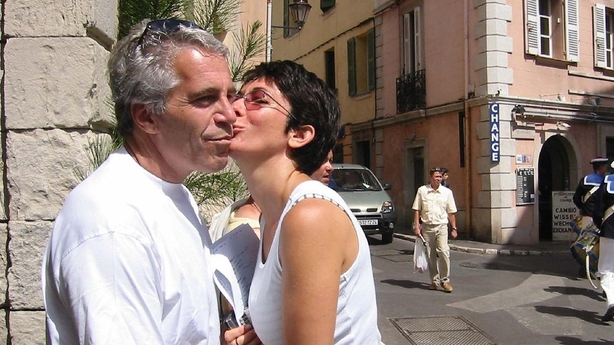 As this documentary concludes, it takes a look at the repercussions of Robert Maxwell's death, with revelations about financial fraud in the family business leading to dramatic raids and the arrests of his sons Kevin and Ian.
With the Maxwell name in tatters, Ghislaine tries to start a new life in New York, where friends start hearing her talk about a mysterious American called Jeffrey Epstein, a multimillionaire just like her father.
Mastermind, 8.00pm, BBC Two
It's this year's final and Clive Myrie (below) asks the questions as six contestants take to the famous black chair to determine the show's newest champion.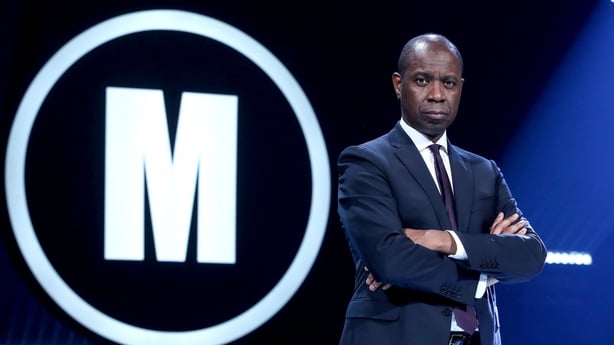 The specialist subjects are the film and TV works of Steve McQueen (but which one?), the Peak District National Park, Eleanor of Aquitaine, Open All Hours, Carole Lombard, and Barbara Hepworth.
After that, the contenders are tested on their general knowledge and the winner is crowned.
Billions, 10.00pm, Sky Atlantic
Streaming on NOW
Despite losing Damian Lewis (and his character Bobby Axelrod), this money/power drama has been greenlighted for a seventh season.
We need your consent to load this YouTube contentWe use YouTube to manage extra content that can set cookies on your device and collect data about your activity. Please review their details and accept them to load the content.Manage Preferences
As season six concludes, so does the battle between Cory Stoll's Mike Prince and Paul Giamatti's Chuck Rhoades.
Expect more of the similar next time around. This show is nothing if not circular.
Click here for TV listings