It's all happening in Soap Land! Get the lowdown on what your favourite characters are up to this week...
FAIR CITY
The wheels come off Zak's wheeling and dealing again this week as he crosses swords with Juliet. Zak sells her a handbag, which turns out to be a knock-off. Juliet says she will tell the guards if Zak can't get her a real one, setting off a chain of events involving rows, revelations - and a threat.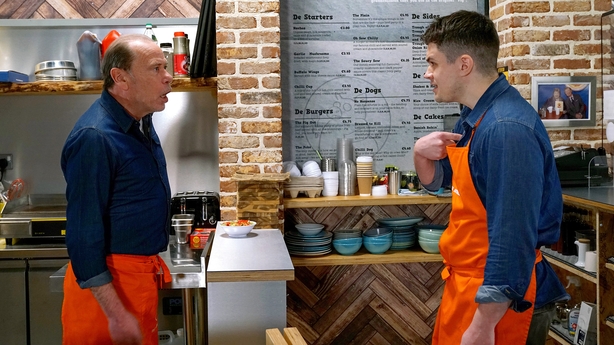 There's concern for how Dean is coping since being shot. He's putting on a brave face, but Leo and Seán's fears are growing.
Elsewhere, it looks like romance is in the air - for Jon and Hayley!
EASTENDERS
A solemn atmosphere hangs over the Square as the Carters prepare for Tina's funeral. At the crematorium, a tearful Shirley shares a touching eulogy but Linda is distracted by Janine's presence and recognises her as the person who told her to divorce Mick.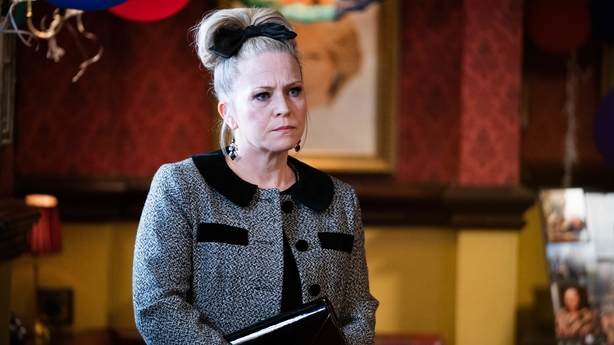 Later, Linda causes a scene as she rages at the Carters about Janine. A furious Shirley tells her she's not welcome at the wake. Linda rushes over to The Vic and confronts Janine for telling her to divorce Mick.
Harvey warns Jean not to meddle with Rocky and Kathy but Jean ignores his pleas and takes matters into her own hands.
Elsewhere, Stuart is worried about being around baby Roland and not being able to fight his cancer. Vi can see that he is anxious and tells Rainie not to worry as she will help him get through this.
CORONATION STREET
Jon shares his plans to open a beach bar in Australia with Emma. She is shocked when he suggests she move to Australia with him.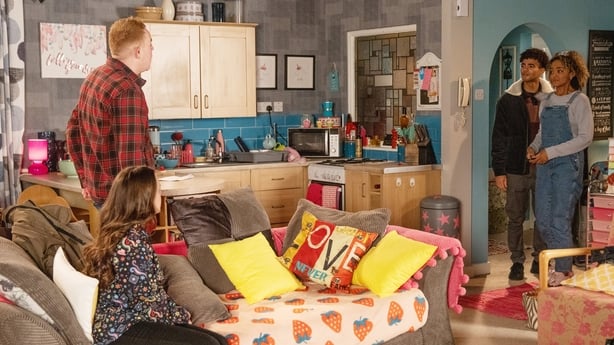 As he leaves, she tells him she will think about his idea but doesn't say a word to Craig and Faye as they arrive home.
Elsewhere, Toyah comes to terms with the news about Imran and Abi and has to make some decisions about what to do about Elsie's adoption.
And as Fiz packs the van, she confesses to Tyrone that she is worried she is making a big mistake. He waves her off but his smile hides his heartache.
EMMERDALE
Meena is determined to walk free from her crimes and put on a show in court at the same time, excited by the opportunity to publicly destroy her sister.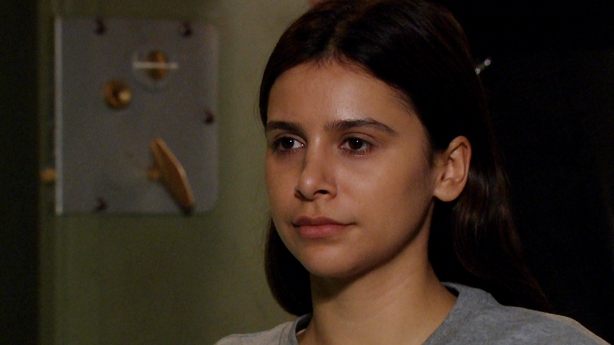 Manpreet wonders what Meena is planning when she hears that Wendy has been called as a witness for the defence.
Meanwhile, Kim is enraged to hear that Millie is too poorly to attend the christening. Suspicious of Hazel's intentions, Kim prepares to battle Gabby to delay the christening for when Millie is recovered.
And Nate is embarrassed that Chloe stayed the night at his and tries to dodge her attempts to spend more time together.
ROS NA RÚN
Could the village have a new power couple on its hands? Believing Sonia has no interest in him, Mack spends the night with Sorcha. Now, what happens next?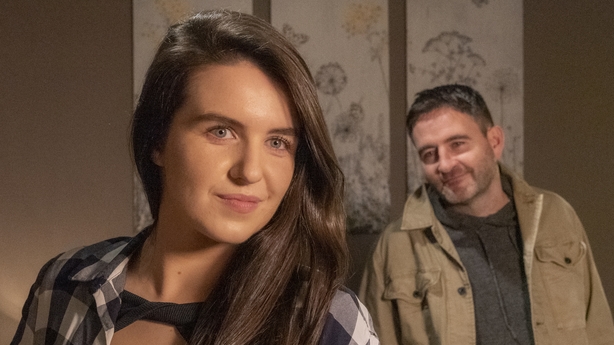 Sonny discovers why Rónán is double-crossing Tadhg at the same time that Tadhg discovers that John Joe will be supplying Sonny with stone. Who will best use their information to get the upper hand?
Berni, already shaken by Briain watching her, now has to contend with the arrival of a relative of Tony's...