Ireland's Eurovision entry Brooke Scullian has said that the prospect of singing for her country in the world's biggest song contest this May is getting "realer and realer every day".
The 22-year-old singer from Bellaghy, Co. Derry was chosen by a combined public and jury vote on to sing her song That's Rich at the second Eurovision semi-final in Turin, Italy on May 14th.
We need your consent to load this YouTube contentWe use YouTube to manage extra content that can set cookies on your device and collect data about your activity. Please review their details and accept them to load the content.Manage Preferences
Speaking to RTÉ Entertainment, Brooke said, "It gets realer and realer every day. It's not something you can really prepare for.
"I can't explain how grateful I am to be this busy and I love representing the country that raised me and gave me everything and I need to give back."
She adds, "I owe everybody this and I'm glad that they've chosen me. I got the public vote, so I have no worries going in. This was their decision. They chose me and I have my country's back, and it just feels so lovely and supportive. It is overwhelming but it is such a great opportunity and hopefully I can make everyone happy."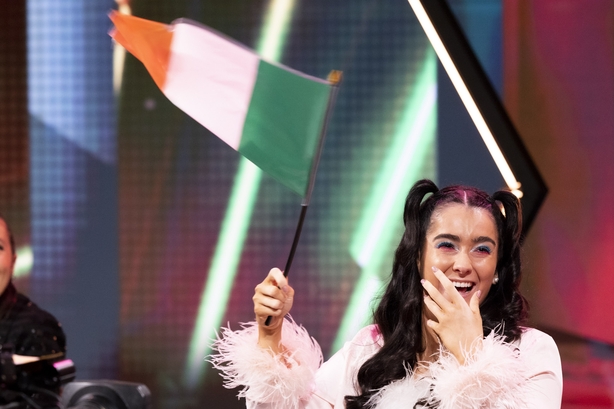 Brooke, who came third on The Voice UK in 2020 and who has worked as an extra on Game of Thrones and Derry Girls, co-wrote pop kiss-off That's Rich with Karl Zine and Izzy Warner and she says the song is not about a relationship, but a 'situation-ship'.
"This song is a mixture of other people's experiences," she says. "I always seem to have someone on the go haha, I never knew how to be by myself. I always had someone to pass the time with and it was never beneficial to me in any way. I never grew or developed as a person.
"This song is about taking control, being with your girlfriends or fellas. It's about saying I can be independent, and I don't need anyone's opinion."
Ireland's new Euro star is one of a family of four children and is a bit of a livewire with plenty of opinions, including several on Ireland's recent poor Eurovision record. She's also bubby, smart and quick-witted. Brooke is all kinds of everything, really.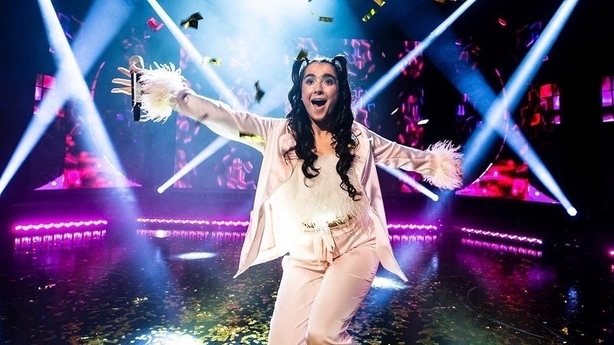 That's Rich is a proper banger and marks a distinct departure from our recent Euro entries. Brooke was inspired to write the song by her love for Debbie Harry and Blondie but her own mother may have been an inspiration too . . .
"Mummy is mad into the eighties, obsessed with them," she says. "I had to make a playlist of eighties songs for her birthday. I've fanatical about Debbie Harry and Blondie. I've seen her three times and I love everything about her, so I wrote That's Rich inspired by Blondie.
"It was the first song I'd ever written so I didn't know what my standard was. I just wanted it to be timeless, in my eyes anyway. It was a trial run, so I didn't think it was going to go anywhere. I played it for mummy, and she said, `mmmh, it's your first track I suppose . . .'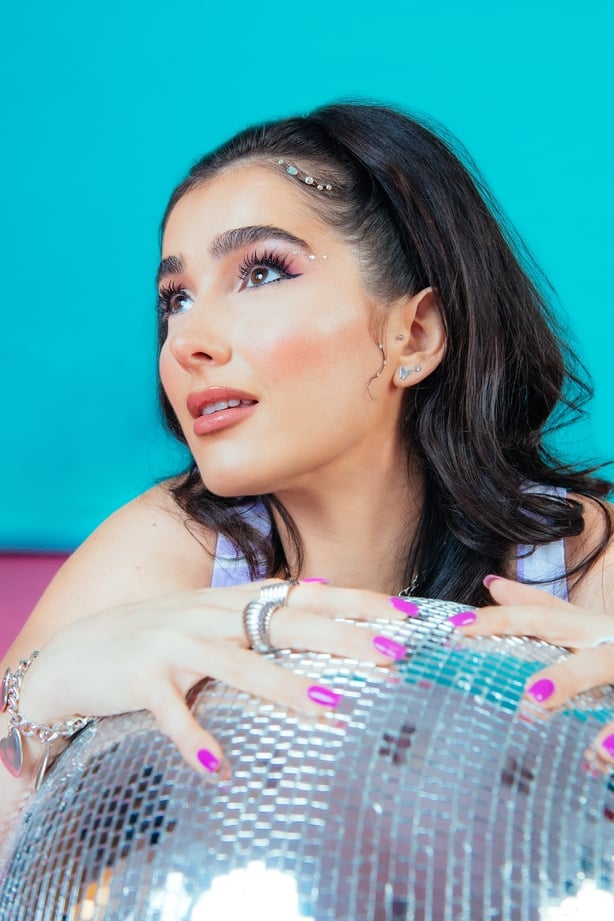 "But you can't blame her. Music is subjective and your family are you harshest critics so if you can deal with that, you can deal with anything!"
Her dad also provided her musical education. "We're really best friends. Our relationship isn't very conventional. Whereas the daddy is usually protective, and he is, but I know I can tell him everything.
"It's because we're very similar in the way we think. Everything is just aligned. Everyone says `you're him spat out'. Every concert I go to, I bring him. We go away every weekend and everyone thinks it's favouritism but it's not."
"I got a call from this random number, and I was like `Hellllloooo . . . ` I thought it might be someone trying to buy my socks or something and she said, `Hello, Brooke. This is Dana', in her lovely posh voice."
Ireland, of course, holds the record for most Eurovision wins ever with seven in total, but we haven't had a whiff of the main prize in 26 years.
Speaking about why she thinks we've been a Euro failure recently, Brooke says, "I don't know. I just hope I can fix it. We can look at it in a number of ways.
"I like to think that this year is different because the public had a say and it's been seven years since they've had a say or had any input or watched the journey of the Irish Eurovision act.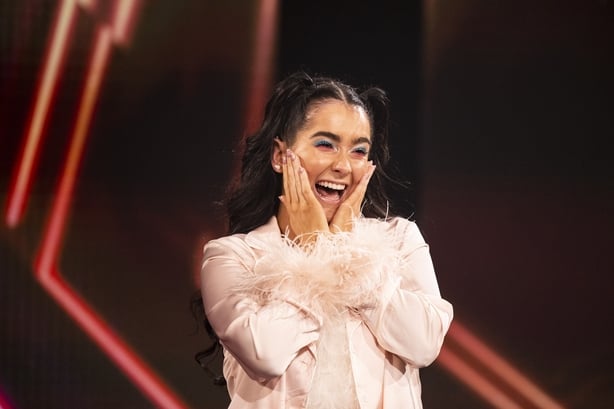 "It feels like they just appeared on tv, and nobody knew anything about them. this time is different. You got to see the evolution of the song, you got to see me on the Late Late Show, and you'll see me again on stage in Turin.
"It's just about being the right candidate at the right time," Brooke adds. "There are no rules to this, and I feel like I have the same chance as anyone to quality to the final.
"That's my goal at the minute. I don't know where this will go or what will happen, but I really do want to do my country proud and qualify for the final, which has been a difficulty for us lately.
"Obviously, I'd love to win it and that will be my next goal if I qualify!"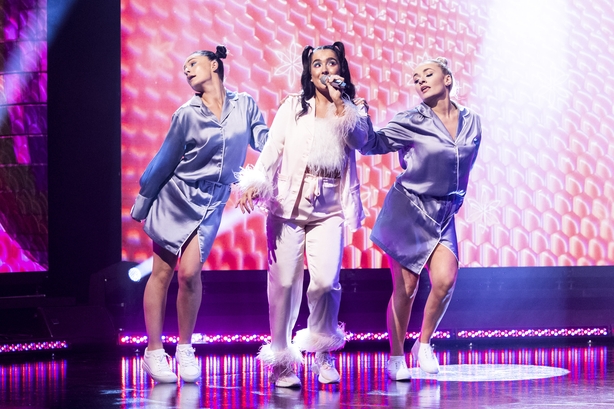 She has plenty of support. Her fellow Derry girl, Dana, Ireland's very first Eurovision winner in 1970, has been in touch to cheer her on and give her some advice.
"She was really funny," says Brooke. "I got a call from this random number, and I was like `Hellllloooo . . . ` I thought it might be someone trying to buy my socks or something . . . hahaha! And she said, `Hello, Brooke. This is Dana', in her lovely posh voice.
"She wished me luck and said don't be too down if you don't win - a happy life is better than a successful career and it has stuck with me, and I haven't forgotten about it.
"It just shows you if it's meant to happen, it's meant to happen. I'll take my chances and dealing with the knocks has been a learning curve for me."
Brooke will be bringing quite the retinue to Turin with her this May for the semi-final.
"My friends booked their flights today!" she says. "It's exciting for my community, and the kids and my family. Even my twin nieces are going and they're only ten months old so someone's going to have to look after them when I'm on stage!"
Alan Corr @CorrAlan2