There's a new series examining The Criminal Assets Bureau, RTÉ Investigates looks at the local authority sector, MaterChef is back, and Tom Allen hosts new comedy gameshow The Island . . .
Pick of the Day
The Criminal Assets Bureau, 9.00pm, Virgin Media One
On 26th June 1996 Sunday Independent journalist Veronica Guerin was murdered and it set off a chain reaction.
A week later the Oireachtas passed the Proceeds of Crime Bill, and by October the Criminal Assets Bureau (CAB) was a fully functioning agency of the state.
Since then, CAB has completely changed the way organised crime is policed and become a blueprint for fighting organised crime on an international level.
For the almost 50% of our population under 35, this is ancient history.
This series will look at the agency's first 25 years and show the Irish public CAB's importance at both a national and international level, especially its role as a model for seizing the assets of organised crime worldwide.
Don't Miss
Storyville: The Distant Barking of Dogs, 10.00pm, BBC Four
This documentary illustrates war through the eyes of a child.
We need your consent to load this YouTube contentWe use YouTube to manage extra content that can set cookies on your device and collect data about your activity. Please review their details and accept them to load the content.Manage Preferences
The film follows 10-year-old boy Oleg, who lives with his grandmother in the small village of Hnutove in the Ukrainian region of Donbas.
With no end to the conflict in sight, life becomes increasingly difficult with each passing day as Oleg and his elderly relative watch as others leave the village, showing the fragility of growing up in a war zone.
RTÉ Investigates, 9.35pm, RTÉ One
In an episode entitled Council Chamber Secrets, the RTÉ Investigates team look at the local authority sector.
A new era of transparency and accountability in local government was promised 10 years ago, but ihas yet to be delivered.
What has become of various inquiries, which have been paid for by the taxpayer? And where do you turn when questions remain unanswered?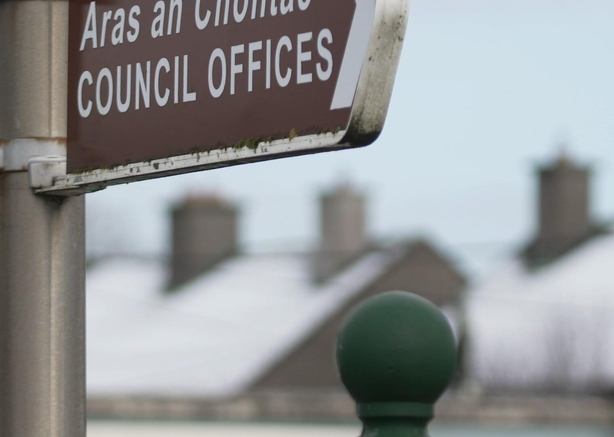 The Simpler Life, 9.00pm, Channel 4
The reality show in which 24 Britons spend six months living off-grid on a Devon farm continues.
Former footballers' PA Penny continues to find Amish frugality extremely testing, and to make matters worse, everyone's workload has increased.
With numbers dwindling, there is increased pressure on the volunteers who remain.
Not only do they have a farm to run, they also have a barn to build. Special needs teacher Hazel believes the volunteers' mood and quality of life would be dramatically improved with the occasional beer
The only problem is, beer's not very Amish.
Your Body Uncovered with Kate Garraway, 8.00pm, BBC Two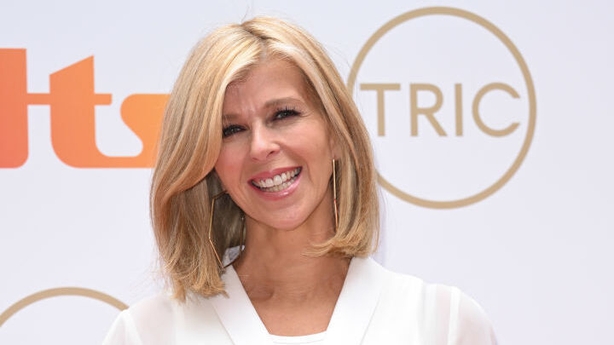 In tonight's episode, Kate Garraway (above) and Dr Guddi meet Tina, whose adventurous lifestyle has ground to a halt because of a spine problem.
Tina has always been young at heart, leading an active life and enjoying adventurous activities with her daughter Kirsty.
But in the last year, Tina noticed a tingling in her arm which worsened into intense pain.
Kate and Dr Guddi also meet Annabelle, who was pregnant when she found out she had breast cancer.
She was eight months pregnant with her third child when she discovered a lump in her breast - she and husband Grant were shocked to learn it was an aggressive type of breast cancer.
New or Returning Shows
The Island, 10.00pm, Dave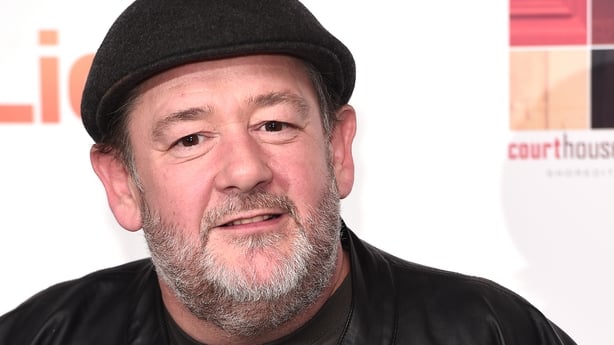 Sara Pascoe, Johnny Vegas (above), Ninia Benjamin and Ahir Shah accept host Tom Allen's challenge to set up four new nations and give their islands a name and, crucially, a drink.
MasterChef, 8.00pm, BBC One
John Torode and Gregg Wallace (below) kick off this year's competition with an audition round, in which the first nine cooks serve up a signature dish to prove themselves worthy of a place.
Three will go through, leaving the other six to cook something else - and for two, this will be the last thing they make on the show.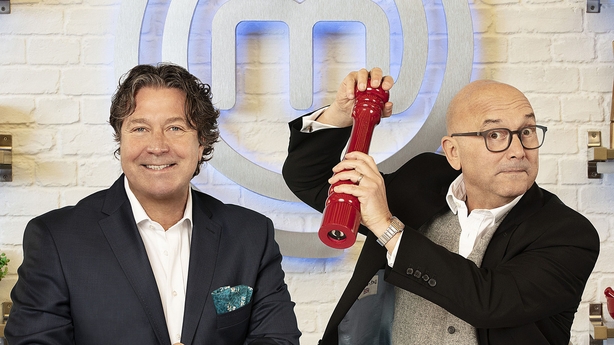 Line of Duty, 9.35pm, RTÉ2
If you missed it on the Beeb, here's another chance to see Jed Mercurio's smash-hit crime thriller's sixth instalment.
Once again, Martin Compston, Vicky McClure and Adrian Dunbar reprise their roles as DS Steve Arnott, DI Kate Fleming and Superintendent Ted Hastings.
New information comes to light about a possible suspect in a year-long unsolved murder, and DCI Joanne Davidson (Kelly Macdonald) appears keen to finally bring Gail Vella's killer to justice.
We need your consent to load this YouTube contentWe use YouTube to manage extra content that can set cookies on your device and collect data about your activity. Please review their details and accept them to load the content.Manage Preferences
But her conduct soon arouses suspicion, and it's not long before AC-12 are on the case.
As their investigation uncovers deeper and darker information, will Davidson turn out to be their most dangerous adversary yet?
Beidh Aonach Amárach, 8.30pm, TG4
The series returns to the long-running agricultural event, the Balmoral Show.
One of the competitors is former Ireland and Ulster Rugby star Rory Best as he shows his pedigree Aberdeen Angus cattle - with help from his father John and son Ben (below, with Rory).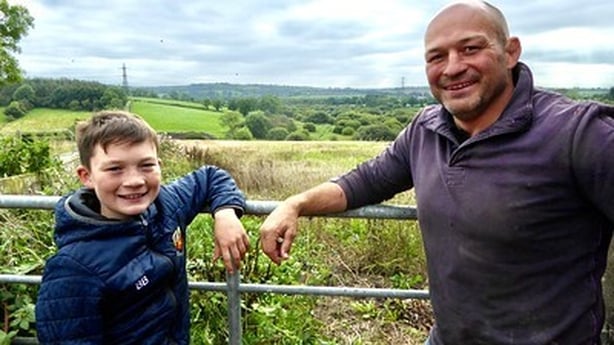 Meanwhile, Aoife Chambers makes the long journey from Newport in Mayo to compete with her beautiful cob Black Betty.
Act of Union, 9.30pm, TG4
Directed by Neil Clerkin, this 2021 film is about the conflicting narratives of the Northern Ireland troubles, consisting of newly filmed revelatory interviews cut alongside archive footage.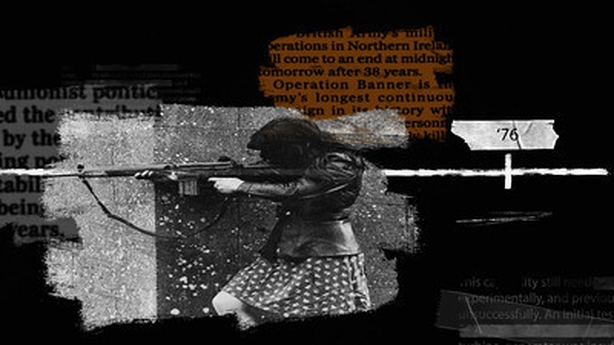 Contributors are from various backgrounds and of unique lived experiences; former IRA volunteers, loyalist paramilitaries, British crown forces, victims and survivors, investigative journalists, politicians and various activists.
The documentary explores interpretive frameworks, trauma and resolve, 100 years on from Ireland's partition - at a time when the pursuit of reunification has been growing increasingly stronger.
Click here for TV listings