Imelda May has spoken about the "fizz" and "magic" that occurs when performing in front of a live audience, saying the size of the stage "really doesn't matter at all".
During an appearance on The Tommy Tiernan Show on RTÉ One on Saturday night, the Dublin singer-songwriter said that for her, forging a "connection" with people in the audience is of the utmost importance, not how large the venue is.
"It doesn't matter for me the size of the stage, it really doesn't matter at all. It's simply about a connection, it's a relationship each night," she told comedian and presenter Tiernan.
"When I'm writing in a room I write selfishly, I write for me, and what moves me and I cannot think of an audience when I'm writing.
"Because if it doesn't come from the right place from me then it's not going to connect with the right place with somebody else. So it has to be personal."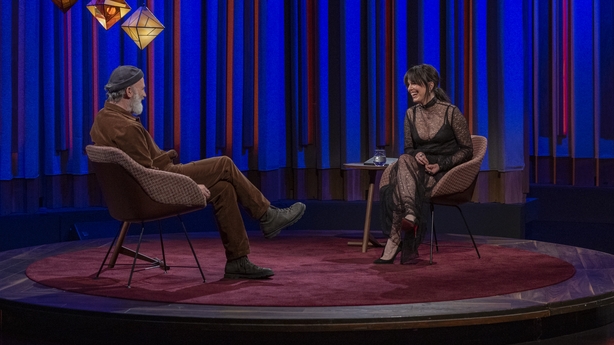 She continued: "Then when I get up onto the stage I think 'dear God, what have I done?' because then I'm sharing things that I'm not so sure I want to.
"Because when I was there, I was writing it in a little room on my own and then everybody's watching."
"But that's only until they go 'yes'", Tiernan interjected.
"That's exactly right," the Liberties star agreed. "That's when the magic and the connection, it's a fizz, you can feel it, it starts to bubble during the course of the evening.
"It's like a relationship, it's like sex, you meet a stranger and then you start to get to know each other and how you work.
"That's why each gig is different, you figure out how they work and what they like, and they do with you.
"And then you come to this beautiful climax together, and then you go home. It's like the most beautiful one night stand."
The Tommy Tiernan Show airs Saturday nights on RTÉ One.
Catch up on the full episode on RTÉ Player