Ellen Keane has said the standard is so high among her fellow Dancing with the Stars contestants that it's "anyone's game" heading into Sunday's semi-final.
The Paralympic swimmer has made it to the 11th week of the show alongside singer-songwriter Erica Cody, rugby union player Jordan Conroy, Love Island star Matthew MacNaab, and former Irish Grand National winning jockey Nina Carberry.
Speaking to press ahead of Sunday's competitive semi, Keane said she was "proud" to make it this far.
"Obviously I always wanted to make the final, and that was my goal, but as each week goes by you realise how good everyone else is, so it's really anyone's game," she said.
"Trying to make it to the semi-final was so hard for me with my dance-off and losing Stephen [Vincent] as well, so this week was a bit of a challenge but I'm hoping by Sunday things will come together."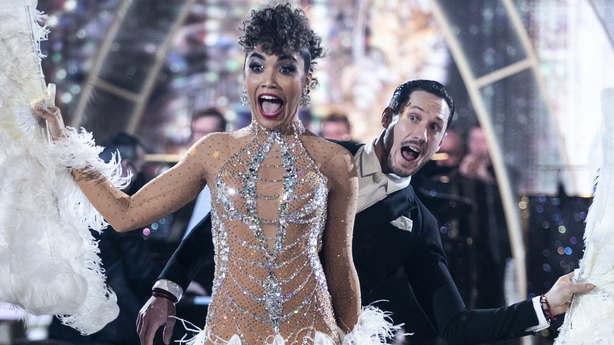 Dublin musician Cody, who scored her first perfect 30 score in the quarter-finals, said she was "really excited" to get to this stage of the competition.
"It's hard to believe that's it's already the semi-final," she said. "You have this goal of reaching every week and trusting the process.
"To have a dance like the jive which is super energetic for the semis, with Denys [Samson] back, we're so excited."
"I'm just having a ball, I don't want it to end. I don't know what I'm going to do when it's over!"
She added: "To get so far in the competition is a win. Every week you improve and it does become a bit addictive so you want to go the whole way."
Rugby star Conroy said he didn't expect to make it this far.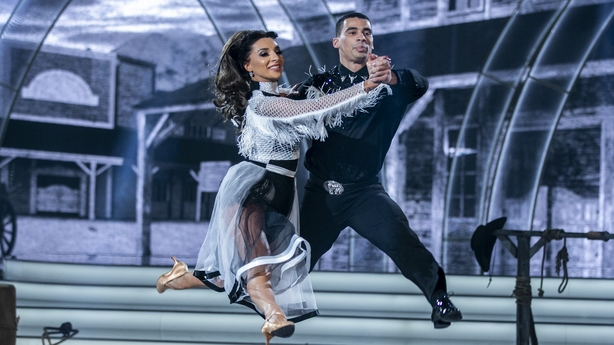 "I've just taken it week by week," he said. "Obviously the end goal was to try make it to the final final, but now that we're so close and it's within reach, it's just 100% go for it and give it your all.
"At the beginning I just wanted to be able to perform and put on a show so I wasn't thinking much about the final, but once I got to the quarter-finals and the semi-finals, it's like 'wow, we're actually here'.
"It's been such a fast 11 weeks, it's been quite a crazy journey."
The support from fans at home has been hugely encouraging to the sports star.
He said: "I've a whole town behind me now, I come from Tullamore, and obviously I'm known for the rugby but literally everyone in my hometown has gotten behind me in the last week or two. It honestly feels amazing.
"Tullamore is such a close community, to be able to have that support makes me want to make it to the end.
"It's been really heartwarming to know that people you don't even know are really behind you. I really need to take the time to properly thank everybody down home, without them we wouldn't be here."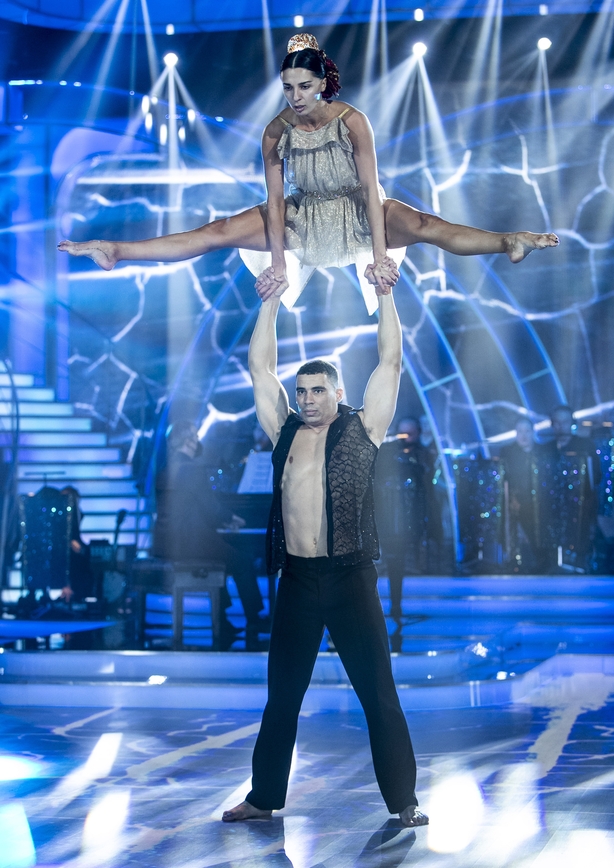 Cody agreed, saying: "To know that there are people voting for you every week and sending you messages of support, it can be bit overwhelming at times but in a really nice way.
"Especially everybody in Baldoyle, they've got posters up everywhere, they're on Twitter, I go for a walk with my dogs and they say 'you're doing great!' It's really nice."
Keane added: "It is lovely going outside for a walk and random people coming up to you, it's great to see that you're bringing joy to their Sundays."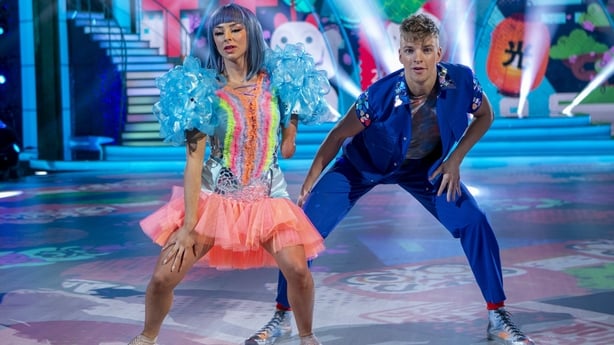 She continued: "My biggest thing on the show was representing people with disabilities.
"Not everyone likes sport or watches sport and the show has given me a different platform to connect with other people and to show them what people with disabilities can do.
"I've been getting so many messages of support from the disabled community and from people learning and understanding disabilities a bit more, it's really lovely to see."
The Dancing with the Stars semi-final airs on RTÉ One on Sunday at 6.30pm.